November: Bonfire bonanza
As we take a step further into autumn, the chills in the air mean we need to protect our plants from the increased likelihood of frost. Not only that, but now is the perfect time to take stock in the garden and ensure that all tools and equipment are in good nick ready for use next year. Just because the garden seems quieter, it doesn't mean there are no flowers and foliage to make a firework of colour this month. In fact, these top ten plants will add some vibrancy to your displays.
With Bonfire Night just a day away, ensure you take steps to celebrate safely. Not only do you need to look out for yourself, children and pets, but also wildlife. Hedgehogs need to be taken care for at this time of the year, so use these tips for bonfire safety.
With the darker evenings comes the realisation that Christmas is just around the corner. So get into the festive spirit a bit earlier this year and join me for my next Facebook Live for Illumination Street on Weds 10th November at 2pm where I'll be sharing some of my favourite seasonal plants and tips on how to make a fantastic festive display.
This time of year is also the time to get ahead by planting spring flowering bulbs for spectacular displays next year. These are some of the best bulbs to plant in autumn for bursts of colour in spring.
For more garden inspiration, you can also catch me on Love Your Garden on Tuesday nights on ITV and on Love Your Weekend, Sunday mornings from 9am.
Happy gardening!
David
Gardening tip of the month
With the risk of frosts looming, take these steps to protect your plants…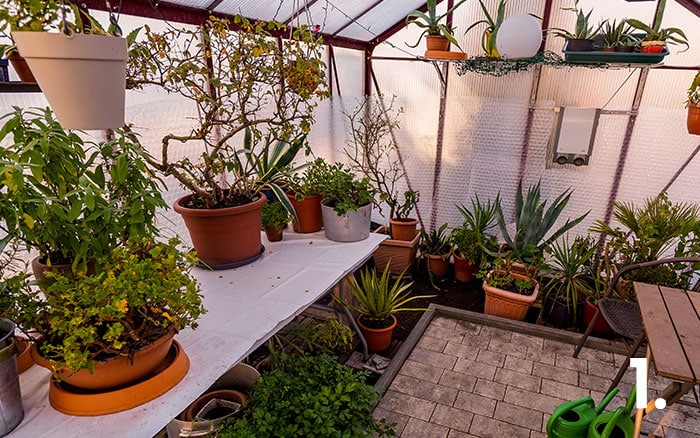 Plants that aren't winter hardy can be moved into a frost free location, such as a greenhouse, conservatory, porch, or grouped under the eaves of the house.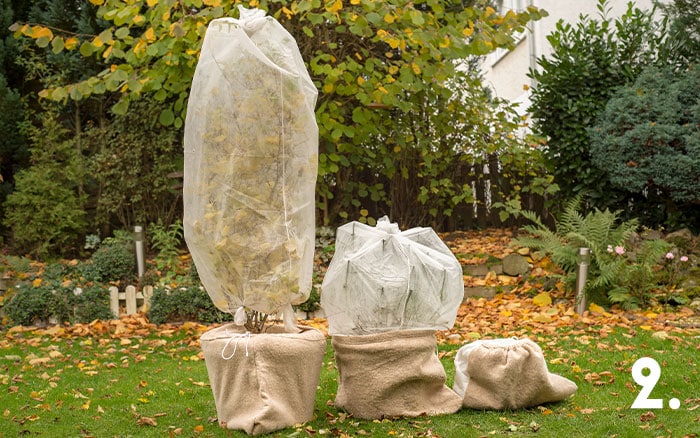 Materials such as horticultural fleece, straw, polystyrene, and hessian can all be used in the garden to insulate plants from cold and wind.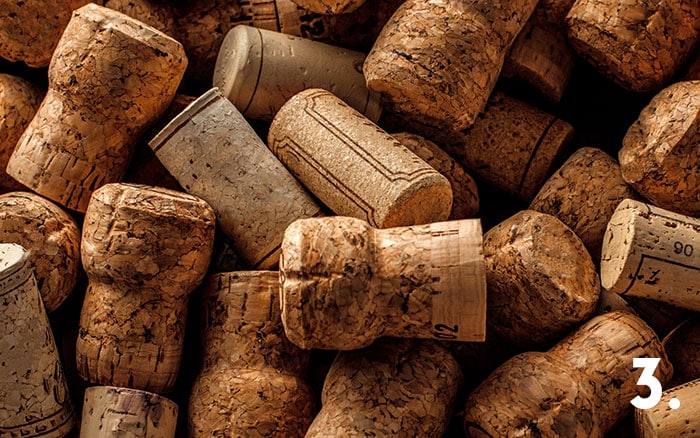 Place pot feet or old wine corks under containers to raise them off the ground to aid drainage and prevent waterlogging after heavy rain.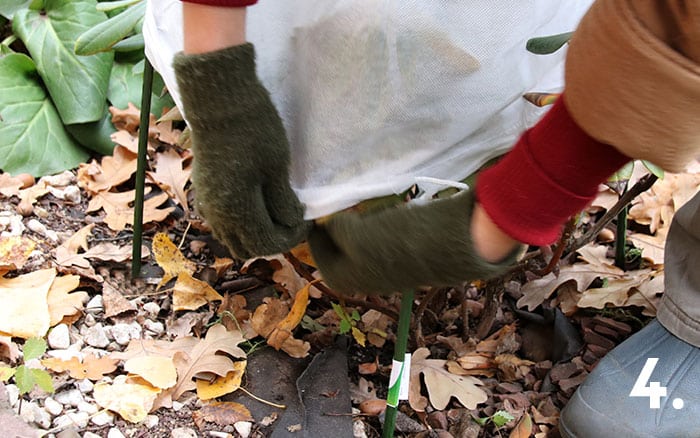 To protect plants in the ground, make a frame around them from bamboo canes, then pack with straw, cover it and tie into place.
Illumination Street
Illumination Street is back for a third year running, sponsored by British Garden Centres. The campaign motivates the nation to brighten up their front gardens with the spirit of Christmas, with £5,000 worth of prizes to be won.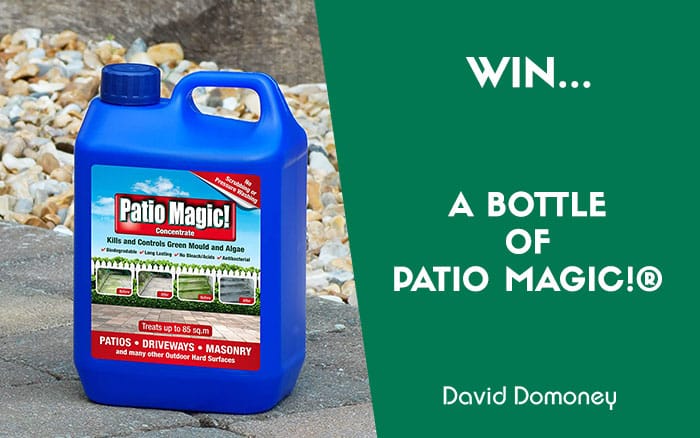 Up for grabs…
Be in with a chance to win 1 of 5 bottles of Patio Magic!®, for easy removal and prevention of algae and mould for a pristine patio.
Closes 30/11/21
UK Residents Only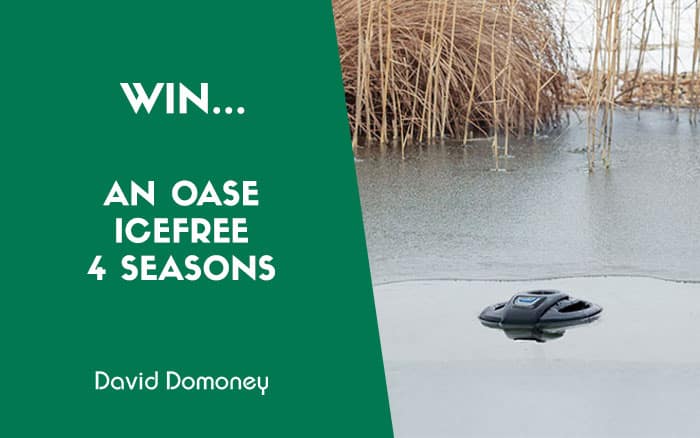 Gadgets galore
Be in with a chance of winning an Oase IceFree 4 Seasons, which will stop Jack Frost from putting a freeze on your pond, and give your pond a flourish during the summer.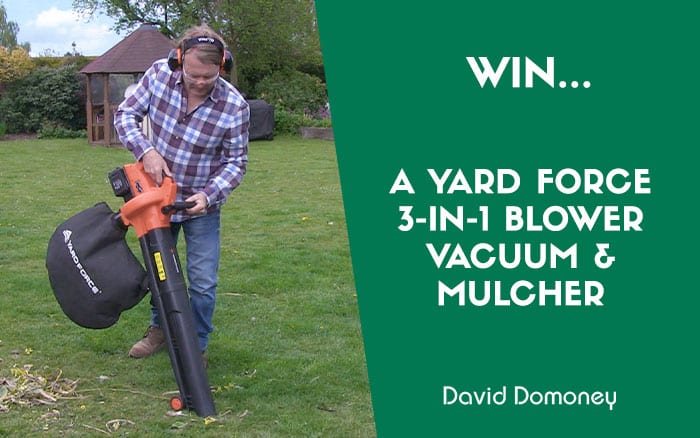 Prize Draw Results
Here are the winners from October:
OASE Swim Skim 25 – Ella Anderson
Urban Balcony Raised Bed – Richard Whelan
Miracle-Gro Autumn & Spring Lawn Food – Tony Martin, Tara Clover, Julie Tift, Josie Bicknell, Victoria Cuthbertson
Yard Force – Alex White
Pumpkin Carving Competition Votes:
1st Place – Katherine Morris – Oh No! The Pumpkin ate the Witch!
2nd Place – Lisa Tebbutt – Jack
3rd Place – Karen Priestley – Cereal Killers
Twitter
Urban Balcony Raised Bed & DD Seeds – Courtesy of Yard Force – @glamorghost (Autumn Ghost)
Facebook
Yard Force Hedge Trimmer – Hanna Bee Griffin
Instagram
Yard Force Hedge Trimmer – Jo Y @boostieboo
Congratulations! Look out for even more prize draws throughout November…

David Domoney is a Chartered Horticulturalist, Broadcaster, and Author. David has worked with a number of the UK's leading garden retailers as a plant buyer and strategic consultant. With more than 30 years experience, in horticulture, David is as passionate about plants now as he was when he bought his first plant at a village fete.