'Tis the season to be jolly, and what's jollier than baking some sweet treats to enjoy through the festive period? Here's a recipe for mincemeat Chelsea buns that will be sure to be a hit.
This treat is a great alternative to a traditional mince pie or a traditional Chelsea bun. Mix them together and you get a Mincemeat Chelsea bun that is sure to be a success.
These sweet Christmas buns are a great thing to bake and you can even get the kids involved too to help with the rolling and kneading.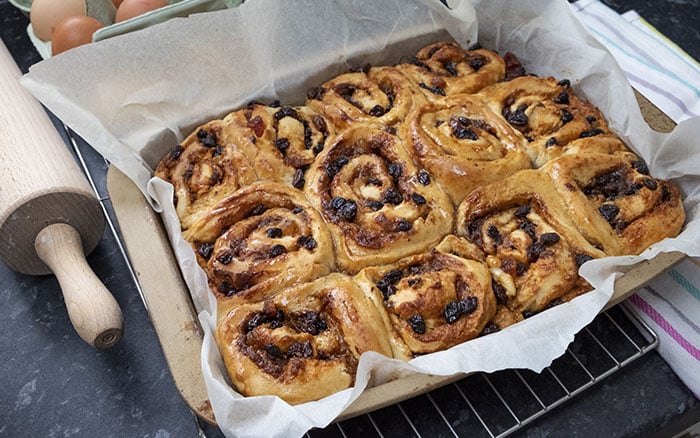 Here's a handy recipe card to download and print. Then follow the instructions to mix, knead and bake with delicious results that can be added to your festive menu.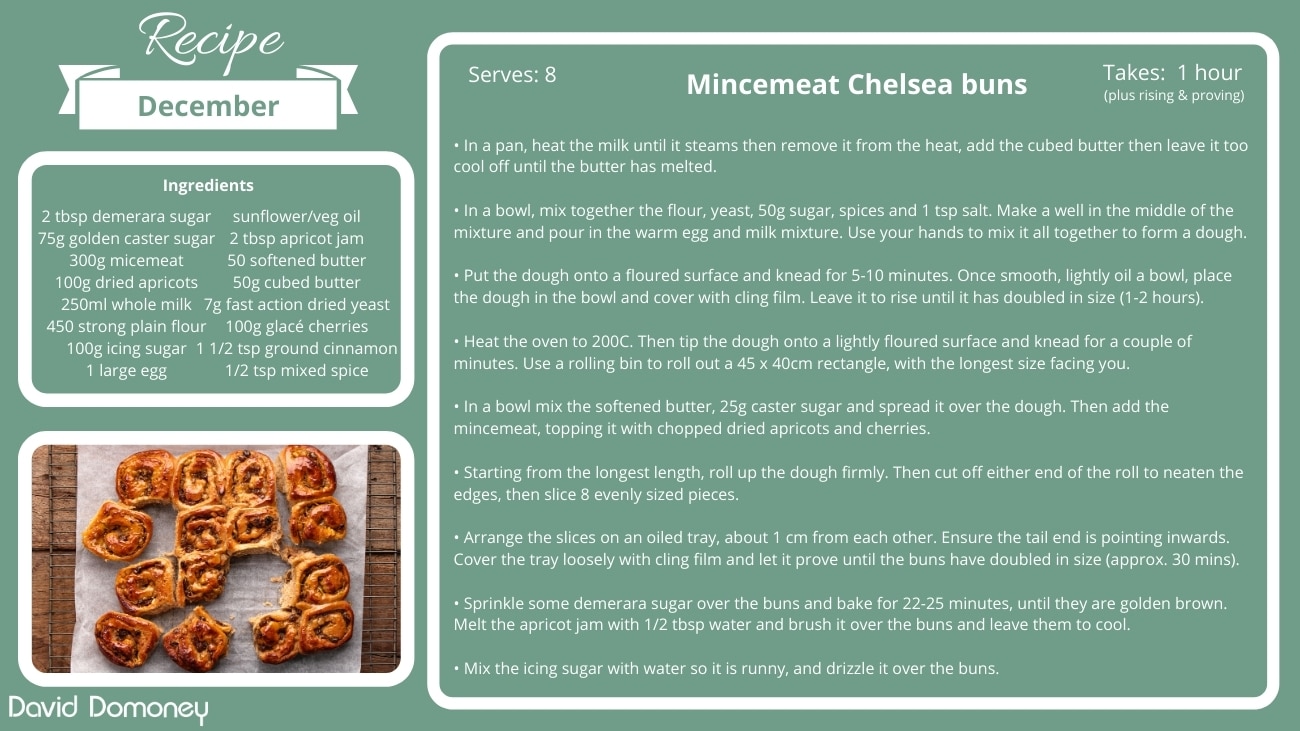 Alternatively, for more of a festive twist, arrange and stagger the slices into the shape of a Christmas tree. This will add a Christmassy touch to the dessert and you'll have a tasty tear-and-share mincemeat Chelsea buns that look and taste fantastic.
So, use this handy recipe card to bake golden Chelsea buns that will be perfect for an afternoon tea or after dinner treat. Send me photos of your finished bakes on Twitter, Instagram or Facebook.

David Domoney is a Chartered Horticulturalist, Broadcaster, and Author. David has worked with a number of the UK's leading garden retailers as a plant buyer and strategic consultant. With more than 30 years experience, in horticulture, David is as passionate about plants now as he was when he bought his first plant at a village fete.