The fantastic foliage of ferns gives real textural interest to any garden space. These versatile and verdant plants can do so much for so little, so let's look at the top varieties and what they've got to offer to your plot.
Ferns are fantastic shade plants, though some do enjoy a spot of sun too, so semi-shaded positions also suit them.
Most often, they thrive best in a well-drained soil that's moist. Keep the soil full of organic matter to keep their feather foliage remain good throughout the year.
You can also introduce a fertiliser come spring, but most grow very well without the need for feeding. Just be aware that giving them too much nitrogen can cause tip burn.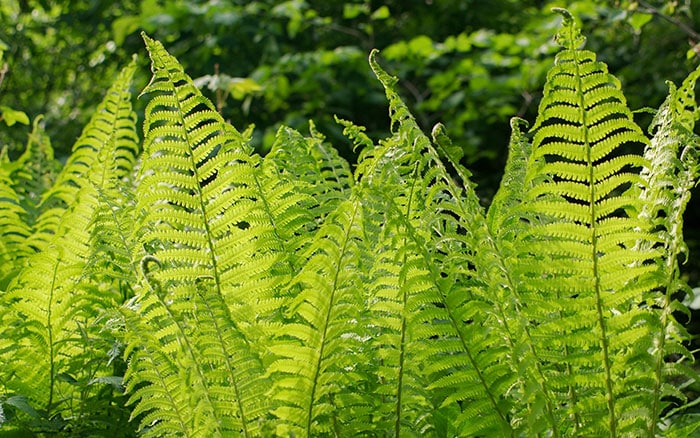 They are also a versatile choice because there are many varieties that grow in different soils, conditions and to varying sizes.
Let's have a look as some of the best to fit specific growing conditions: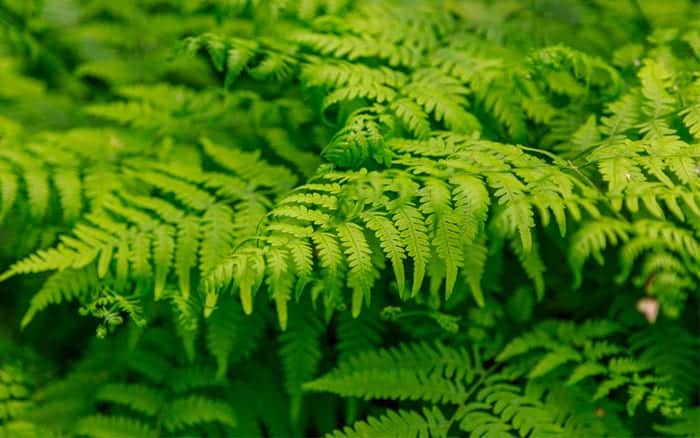 Asplenium trichomanes will fare well in a shaded spot and also don't mind a bit of damp.
As an evergreen, this means you can have interest in the hard-to-plant parts of your plot year-round too.
Cultivars Dryopteris and Polypodium can thrive quite well in dry shade—those parts of the garden that are quite sheltered and don't see too much rainfall.
Matteuccia struthiopteris, or shuttlecock fern as it's commonly known, is a deciduous type that works well in larger gardens.
It is really quite incredible to look at, with lance-shaped fronds in bright green. This particular pick does well in damp ground, so it's perfect to situate at the edge of a garden pond.
But bear in mind, with a spread of 2.5 metres, it can grow quite large and so is not one for small plots.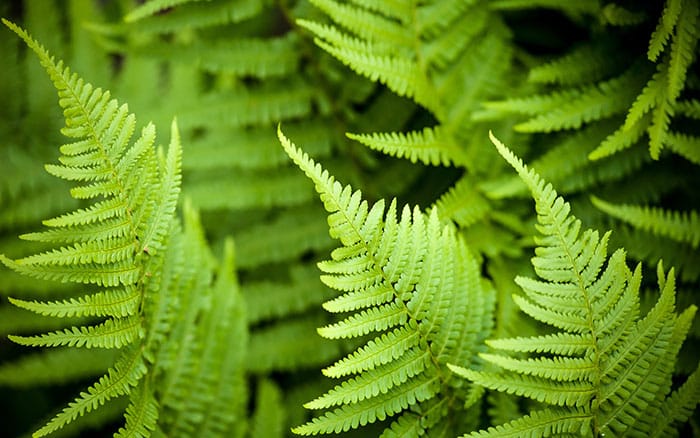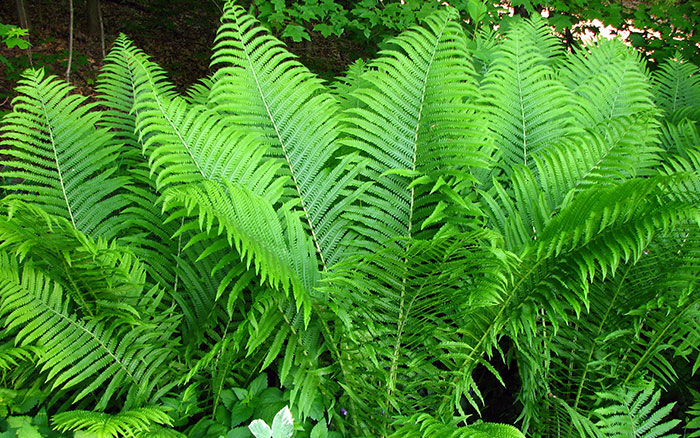 Athyrium niponicum, Japanese painted fern, is a feature fern like no other. It has purple-stained foliage that compliments spring perennials as a great contrast.
It can be tricky to get right, typically preferring shade gardens and plenty of moisture.
Variety 'Silver Falls' also has great interest to offer with a silvered form to really add impact.
Osmunda cinnamomea, cinnamon fern, is as close to a flowering fern you will come. The cinnamon-brown plumes emerge as if the plant is actually flowering—perfect for adding interest and structure to your garden in one fell swoop.
For modest gardens looking for a fern that won't take over the whole garden, turn to Polystichum aculeatum, hard shield fern—which doesn't spread and so remains quite compact.
This native fern will do well in shady positions and looks really striking all year round with arching fronds in a leathery green tone.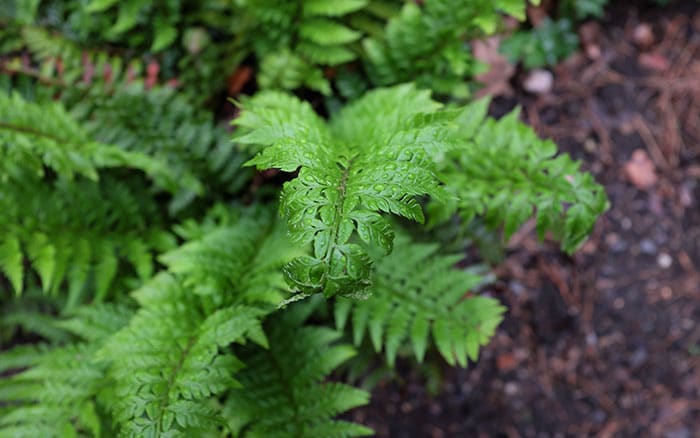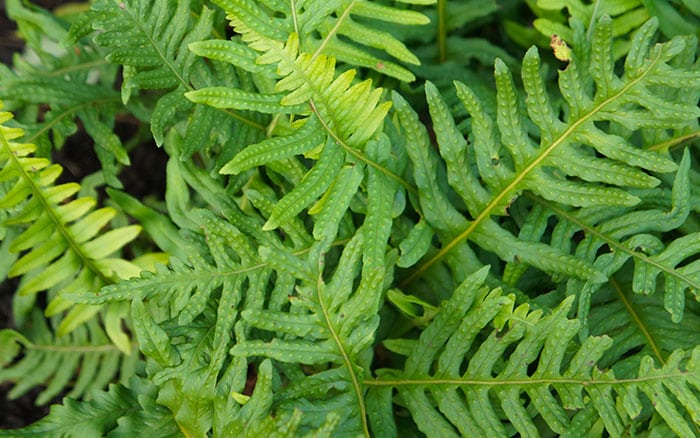 Wall-climbing Polypodium cambricum 'Cambricum' is a sweet little variety that will grow over rocks and on walls so it can be great for adding greenery to hard landscaping.
Though not a climbing variety, if you're looking for a fern to grow vertically, the maidenhair spleenwort suits a shaded plots can also be planted into a dry wall quite well.
Fabulous ferns just have so much mileage in the garden. There's a variety for every situation, so the perfect fern for your plot is just waiting for you to discover it.

David Domoney is a Chartered Horticulturalist, Broadcaster, and Author. David has worked with a number of the UK's leading garden retailers as a plant buyer and strategic consultant. With more than 30 years experience, in horticulture, David is as passionate about plants now as he was when he bought his first plant at a village fete.