We've paved paradise and put up a parking lot – in our own front gardens. Bring nature back and up your home's kerb appeal with a few easy tips…
Front gardens across the country are being lost to a tidal wave of slabs and tarmac. In the last decade alone we have tripled the amount of paved areas at the front of our homes, losing a lot of additional green space. Of the 19.1 million front gardens across the country, a staggering five million – more than a quarter – have no plants, and seven million are concreted over completely.
A paved area may be convenient. When we have a busy lifestyle and little time to spare but the benefits of a real garden are tremendous. Our mental health, community, natural environment and even our wallets are all factors affected by gardens.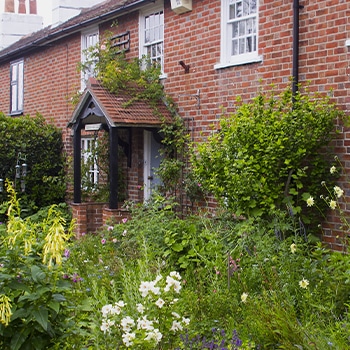 TIPS FOR BEAUTIFUL FRONT GARDENS
First off, stay trim. Trimming your hedges, mowing your lawn and keeping any trees or shrubs in check is at the heart of good maintenance.
Next, hide the wheelie bin
Most of us have them now, and some of us can't keep them round the back. If you have to have it in the front garden of your house, use a little ingenuity to create some bin storage. Or camouflage the bin itself using specialised stickers. If you've got the cash, you can buy a wheelie bin storage unit from most DIY or garden centres.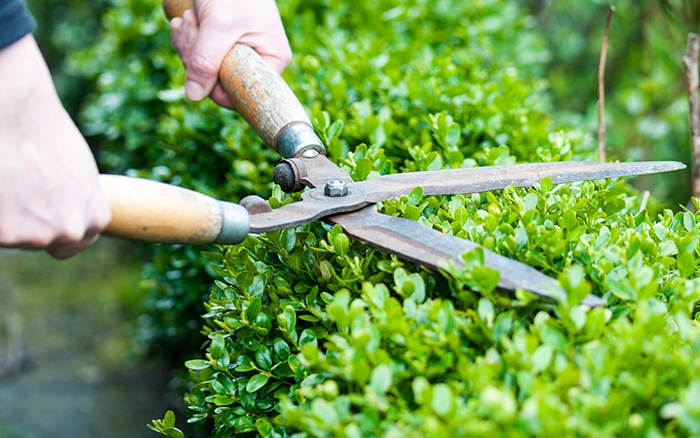 Use a gardens vertical space
Be smart and use the walls and fences to grow stunning climbers. You can also use drainpipe planters, window boxes and many other clever devices to make the best of your gardens little patch. If you can't go out, go up.
Add a feature
Having a central feature to draw the eye really finishes the garden. There are tons of creative options that will put the icing on your garden design, whether it's a bird bath, a sculpture, a pretty bench, or even a planted container or raised bed. And who says a container has to be a made-for-purpose pot? I've seen people use bathtubs, filing cabinets, a pair of old wellies, an old bike with a planted basket, and more. If you're feeling bold, get creative.





Plant for all seasons
It's a great idea to have an evergreen backbone to your garden to keep that lush colour all year. There are also plenty of winter-flowering beauties to fill your gardens' borders with warm tones in the coldest of months. With a little planning, your garden doesn't have to turn dead and drab for several months of the year.

David Domoney is a Chartered Horticulturalist, Broadcaster, and Author. David has worked with a number of the UK's leading garden retailers as a plant buyer and strategic consultant. With more than 30 years experience, in horticulture, David is as passionate about plants now as he was when he bought his first plant at a village fete.