Read my article about getting your gardening kit together and find out what tools you need, originally published in The Daily Express.
The sheer range of tools on offer is incredible, and you could be forgiven for not knowing where to start or what's important. Here are some top tools that will come in handy in the garden…
This has to be number one for me. The toll that it can take on your knees down on soil or the patio, or even the lawn, can cause some damage. This risk is heightened if the ground is damp. Investing in a decent, comfortable kneeler can make all the difference in the garden.
During the TV shows that Alan and I present on, both of us always have kneelers on hand to ensure it's a comfortable job whilst you're working close to the ground.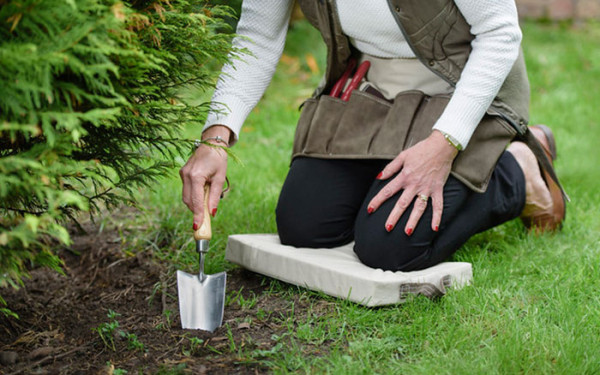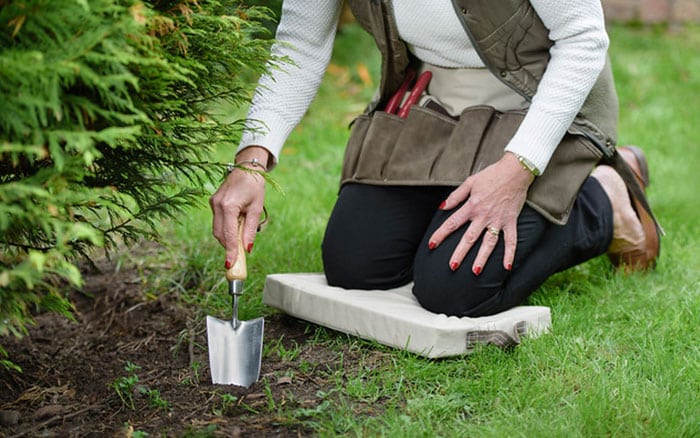 A trowel is another crucial tool, for weeding, planting and all sorts. The trowel that I have was my first Father's Day present, given to me by my daughter, so it's one of my most prized tools that I keep in my gardening arsenal. Choosing a good quality trowel or receiving one as a gift is a great idea.

Naturally, a spade is an important part of the toolkit. The secret with the spade is to get the most expensive one in your budget because once you have it, you can pass it down through generations. A good stainless-steel spade is best because they stop the dirt from sticking to it too much. It's best to avoid digging in excessively wet weather, but if you must dig in wet conditions, try spraying the tool with WD40 before digging to prevent soil from sticking.

You have more sensitivity in your fingertips than your eyeball, so protecting your hands with gloves is vital. I have many pairs of gloves, one specifically thick enough to keep my hands warm during the winter, and another that are waterproof so perfect for doing work with the water garden. There's a pair that are light on my hands to protect me, but still be sensitive enough that I can feel what I'm doing. Then, there's some incredibly thick for working in the borders and the pair that are a bit more all-purpose, a good all-round set.

A garden fork is essential as well to break up and loosen soil. Much like the spade, it's best to get a good, stainless steel one that will last for years. You can either go for a border fork that is slightly smaller, or a traditional normal fork. They used to call it ladies and gentlemen, but it doesn't refer to the size of the person using it, rather the job that it's made for.

These are the crafters and shapers of your garden, and the key to keeping your plants looking beautiful. Although it's not just about the aesthetics, they'll also mean you can trim away dead, damaged, and diseased growth.

Good quality tools can last you a lifetime if they are well cared for. So, where you can, buy good, sturdy tools for your garden toolkit to do the job.