Growing vegetables is both a pleasurable pastime and a guaranteed method of providing tasty, nutritious food for you and your family. It is also a great way to save money on your shopping bills. Check in every month to find out which vegetable has made the cut, as well as some useful tips on when to plant and harvest.
This month, the big boss of the vegetable world is the spring onion—a delicious allium that is choc-full of nutritious goodness and great taste.
Spring onions, also known as scallions or green onions, are a light and delicious member of the onion family—close relations to garlic, shallots, leeks and chives. Unlike their cousins, spring onions do not have a fully developed bulb and instead are characterised by hollow green leaves that grow from white or red bulbs.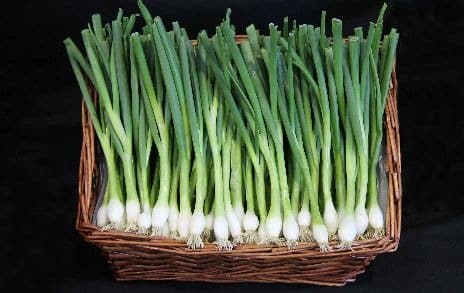 The 'White Lisbon' spring onion variety can be sown from March to July and will be ready for harvesting between May and October.
They are easy to grow outdoors and can be sown directly into the ground or in containers. Sow thinly at a depth of around 1.5cm, spaced 15cm apart.
Keep the soil moist and you should see seedlings within 14-21 days. Ensure that the growing area is kept weed-free and provide cloche protection in the event of any late-winter chills.
It's also the prefect time of year to grow other members of the allium genus, especially garlic and onions—check out my Grow Your Own Onion guide for more information on larger onion varieties.
Like most members of the allium genus, spring onions have numerous health benefits and this is why they are often used in traditional Chinese medicines.
They are rich in Vitamin C and Vitamin B2, full of antioxidants, minerals and are also low in calories. Introducing spring onions to your diet will help your body fight off cold and flu, aid digestion, regulate metabolism, aid the defence of your eyes and skin, while helping to prevent fungal infections.
There is also evidence to suggest that the pectin in spring onions can reduce the chances of getting colon cancer and the pigment quercetin, which has anti-inflammatory properties, can be used to treat arthritis. It really is an amazing vegetable!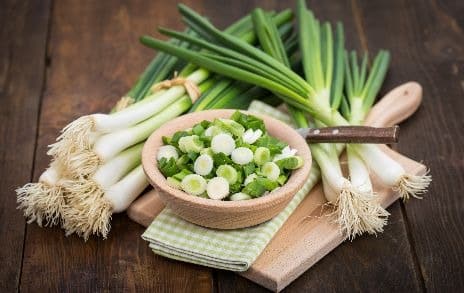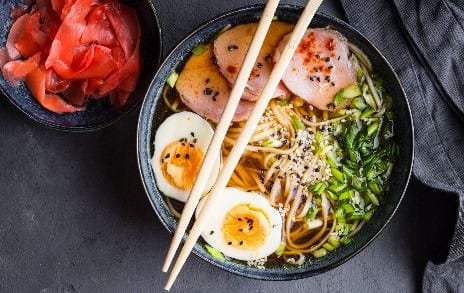 Spring onions are a popular ingredient in many world cuisines, including Asian cooking, Jamaican and even British, Spanish and Mexican recipes.
In China and Japan, spring onions are a major ingredient in soups and broths and in Vietnam they are fermented to make dưa hành—a dish served during the Tết Festival (Vietnamese New Year).
In the UK and Ireland, spring onions are often chopped and added to mashed potatoes for a spicy flavoursome boost or into a potato salad.
What to harvest in early spring?
March is the perfect time to harvest winter-planted spinach and purple broccoli, two amazing greens that are both delicious and healthy. If you have any spare seeds lying around, you can also plant more broccoli and spinach crops right now!
Recipe for your early spring harvest: Spinach and Broccoli Pasta Bake
Try this easy recipe for a creamy pasta bake, that will certainly put a smile on your face. It takes about 40 minutes to prepare and cook. You can just double the ingredients to feed more than two people. To make this tasty treat, you will need:
100g of fusilli or penne pasta
200g of purple broccoli florets
100g of fresh spinach
200g of pasta bake sauce
250g of low-fat cottage cheese
15g of grated parmesan cheese
200g of fried bacon lardons (optional)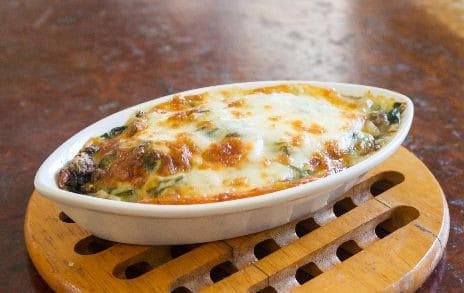 Begin pre-heating the oven to 200C and cook the pasta on the hob. Be careful not to overcook the pasta and add the bushy broccoli 3 minutes before the pasta is ready. Once the 3 minutes is up, drain both and return to the hob, adding the pasta sauce, spinach and 3 quarters of the cottage cheese. If you choose to include lardons add these here and cook until the spinach has wilted. Pour into a baking dish and add the last of the creamy cottage cheese to the top, followed by the parmesan. Bake for 20 minutes until golden brown on top—gorgeous!

David Domoney is a Chartered Horticulturalist, Broadcaster, and Author. David has worked with a number of the UK's leading garden retailers as a plant buyer and strategic consultant. With more than 30 years experience, in horticulture, David is as passionate about plants now as he was when he bought his first plant at a village fete.