Too many see a garden in only three dimensions. But there is so much more depth to how you can experience an outdoor space. From dimensions of time, smell and how your garden changes through the year.
These are all very important in garden design, but there's one dimension that is often overlooked: the dimension of sound.
We are aware of sound, even when we are not aware that we are aware of it. It's tongue-twisting, but it's true! Sound forms a huge part of how our brains build a picture of their environment, and it has a tremendous effect on whether or not we feel relaxed and at ease in that space.
So, read on for my top 5 ways to add simple yet effective sounds to your garden.
We all know that the most tranquil scene in the world can be ruined by a jarring or irritating noise (no one wants to arrive at their holiday resort to find construction works going on).
Studies have even shown that we are less likely to be kind or helpful to others if there is a jarring sound in our environment!
It puts us on edge psychologically, and that's not what we want when we are in our private home garden.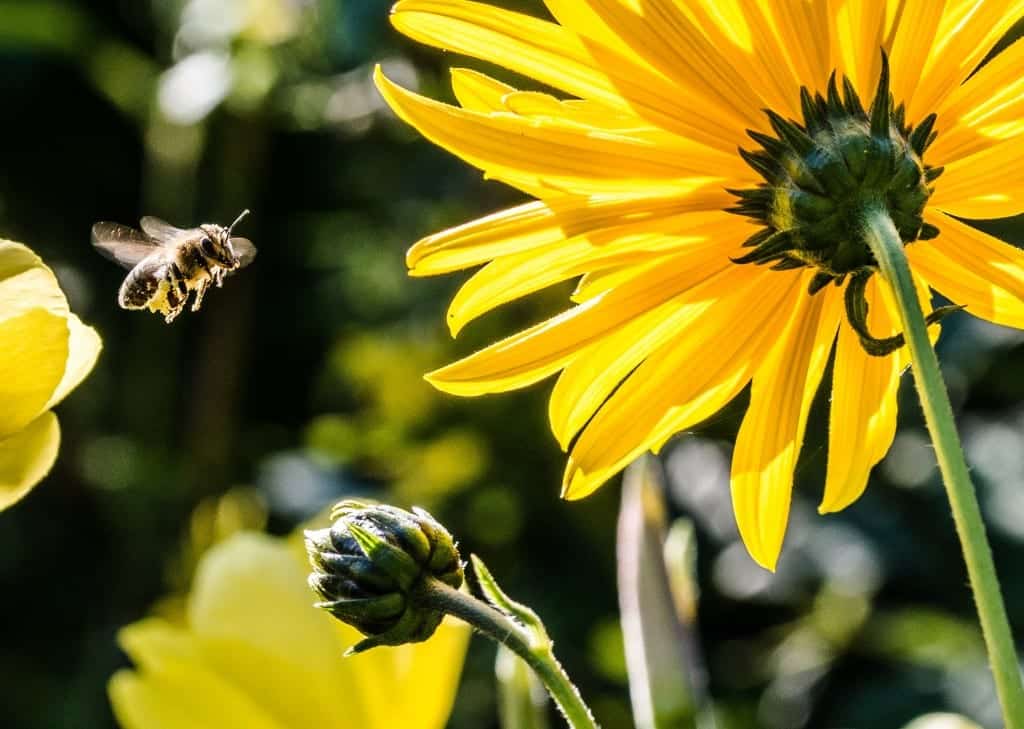 Now, we may not be able to control a lot of the external sounds that come into our garden, but we can create and add our own sounds to help us take control of the soundscape.
If you are lucky enough to start with a blank auditory canvas, that's fantastic.
But if the sounds of traffic, railway lines, or commercial activities are already present, then all the more reason to make your own impact and help shape the audio environment of your garden.

Wind chimes can make a distinct and beautiful addition to your garden sound design. With a range of tones coming from glass, ceramic, metal or wood, they're an easy way to add real flavour to your audio experience. The creak of an old metal weather vane can bring fantastic character too.
So, there you have it. Five fantastic ways to add superb sound to your garden!
Create a soundscape in your garden by attracting wildlife and introducing the sound of trickling water. Your garden can have a wonderful soundtrack to satisfy your senses to help calm and relax you.

David Domoney is a Chartered Horticulturalist, Broadcaster, and Author. David has worked with a number of the UK's leading garden retailers as a plant buyer and strategic consultant. With more than 30 years experience, in horticulture, David is as passionate about plants now as he was when he bought his first plant at a village fete.