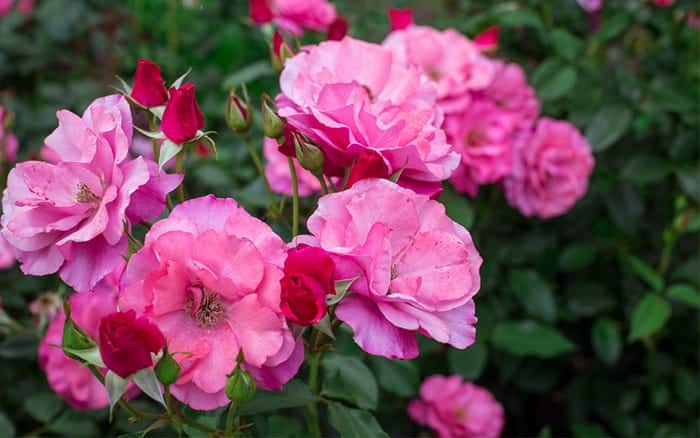 Roses are one of the most popular plants in the world. They symbolise love and romance, and they offer beautiful blooms, attractive foliage and a floral fragrance. Plus they are perfect for cutting and make great vase displays.
There are so many different types of rose – there is one for every garden and position. Shrub and bush roses are all ideal for beds and borders. Climbers and ramblers bring colour to walls and fences, while patio and standard roses are perfect for containers.
Bush roses are the most common varieties. There are two types: hybrid teas and floribundas. Hybrid teas are classic roses, while floribunda means 'many-flowering' and they have smaller but more plentiful flowers.
Container or bare root
You can buy rose plants in two forms. Container roses have been grown in a pot, while bare root varieties are grown in the ground and dug up. Their roots are then wrapped up before being sold.
Bare root roses are often cheaper to buy because they are easier to produce.
When and where to plant a rose bush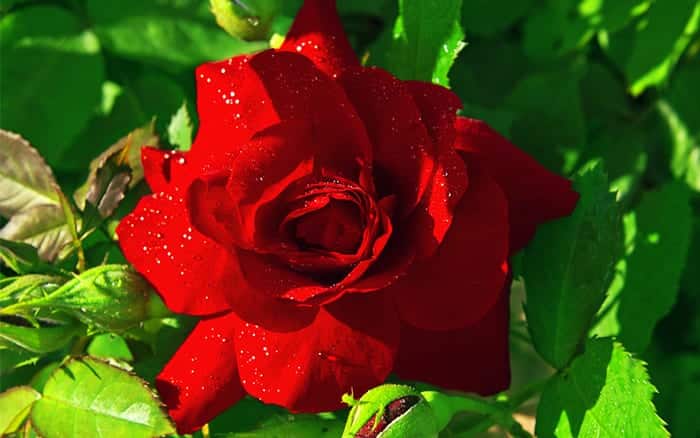 Never plant roses where you have grown them before. They are susceptible to diseases and planting a new one in the same soil may put it at risk.
Plus, roses are hungry plants and they drain nutrients from the soil. Dig in plenty of organic matter before you start.
Plant new roses in winter ready to get growing in spring. Make sure you choose a day when the ground is not frozen solid.
Most roses need a sheltered spot in full sun, but there are a few varieties for shade too. If you're planting multiple roses, plant diagonally rather than in straight lines, and leave at least 45cm between each bush.
How to plant a rose bush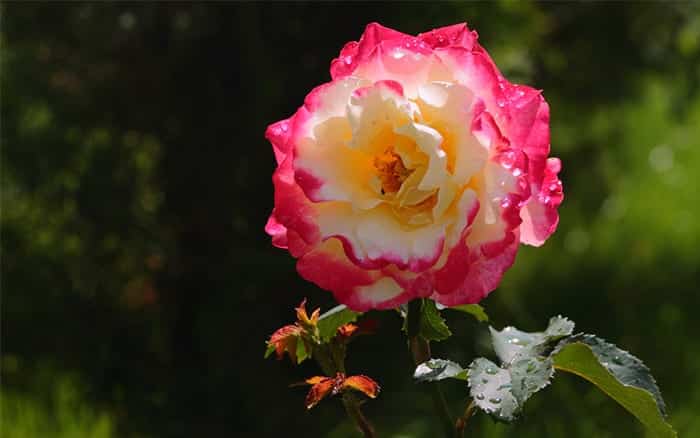 Dig a hole that is wider and deeper than the root ball. Fork over the bottom to loosen the soil and make it easier for the roots to grow. You can boost potassium levels, which are important for roses, by adding some chopped banana peel.
Place the rose in the hole and make sure it isn't too deep. You'll see a mark on the stem where the soil was previously – this must be level with the surrounding soil in the ground. You can lay a bamboo cane across the hole to check.
You should also ensure that the 'knuckle' where the rose has been budded is clear of the soil. Fill in the hole, firm in and water well.
Feeding the rose bush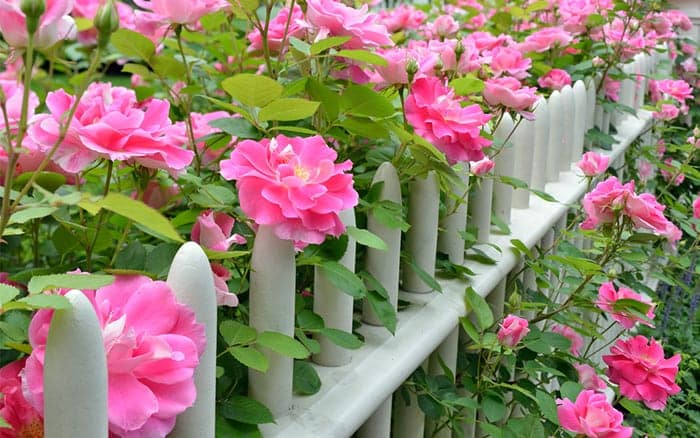 Feeding your new rose bush will help it get established quicker and boost those blooms. You can buy specialist rose feed which is full of their favourite nutrient: potassium.
But I use banana skins. They are free, and they contain plenty of potassium. Chop up banana peel into pieces and lay it on the surface of the soil around the plant. The yellow outer part of the peel should be facing upwards.
If you have some bananas that go black, you can chop up the entire thing and put it on the soil.

David Domoney is a Chartered Horticulturalist, Broadcaster, and Author. David has worked with a number of the UK's leading garden retailers as a plant buyer and strategic consultant. With more than 30 years experience, in horticulture, David is as passionate about plants now as he was when he bought his first plant at a village fete.