Fill your flower borders and containers with spring colour from pretty primulas. Also known as polyanthus, they are cheerful bedding plants that will flower for weeks on end, adding a splash of March-time colour to your garden.
Primulas are great value flowers and come in a huge range of colours. You can plant them in bold blocks of colour or combine them with other spring-flowering plants.
Buy primulas in full flower in March and then simply plant them out in the garden to enjoy their colour.
THE BEST PRIMULA VARIETIES
Most primulas in garden centres are single colour species, but new varieties are being bred all the time. These new hybrids are made to have larger flowers as well as better resistance to wet British weather.
For something different, look out for bi-colour petals and double or rosebud flowers. Some varieties even have scented flowers.
Primulas are also popular wildflowers. For example, get planting dainty primroses (Primula vulgaris) and taller cowslips (Primula veris) in your lawn, on grassy verges and in rockeries.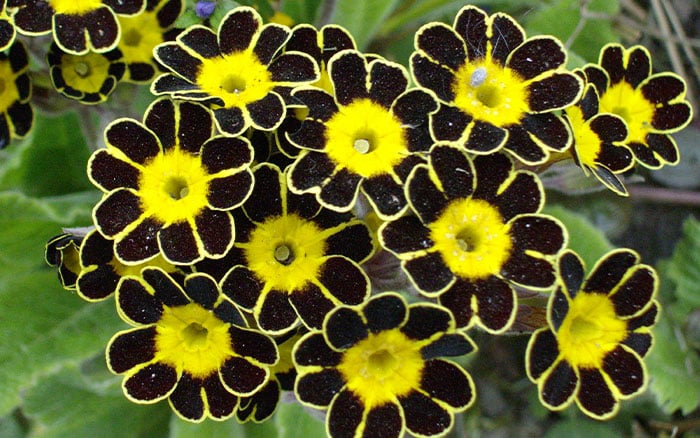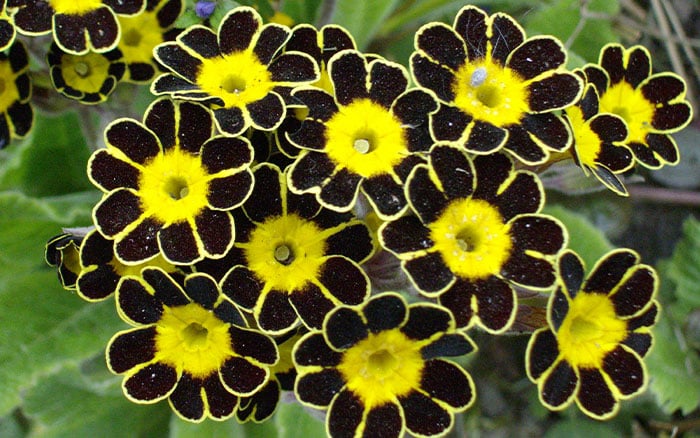 Keep them watered after planting, then they will quickly establish and begin self-seeding around.
Many primula enthusiasts soon start growing Primula auriculas (bear's ear) too. These were popularised by the Victorians and now come in a huge range of styles. Lots of them have deeply coloured and patterned petals around a white or golden eye at the centre, which gives them a striking appearance.
The flowers are held above a rosette of leathery evergreen leaves that are often coated with an intriguing white bloom. Grow auriculas in a row in individual terracotta pots for a traditional 'shelf' display.
Alternatively, if you have damp, shady, or boggy spots, try Asiatic primulas and their hybrids. Look out for Japanese Candelabra Primula (Primula japonica), Chinese Candelabra Primula (Primula beesiana) and the orange Bulley's Candelabra Primula (Primula bulleyana).

Most gardeners buy primulas as young plants that simply need repotting. Plant them into containers individually or with other spring-flowering plants or use them to fill gaps in flower borders.
Also, drainage is always important, especially during wet spring weather. Line the base of pots with a layer of coarse gravel or similar drainage material.
Plant in general purpose compost and lift the containers up onto pot feet to help water drain away.
You can also temporarily move pots into a sheltered spot if heavy frost or snow is expected.
Be sure to deadhead the flowers regularly which will encourage more to grow.
Sparrows and other birds can sometimes peck at primula flowers, damaging the displays. However, you can move them closer to the house if this is a problem.
If you are planting primulas in your lawn, make sure to keep them watered during dry weather and mow around them until they have finished flowering.
PRIMULA PLANTING COMPANIONS
Plant primulas alongside other spring colour to create rich displays. Choose spring bulbs like tulips, daffodils, hyacinths and muscari (grape hyacinths).
Other great companion plants include pansies and violas, wallflowers, and Sweet William. Also, try Myosotis (forget-me-nots) and bedding daisies (bellis) too.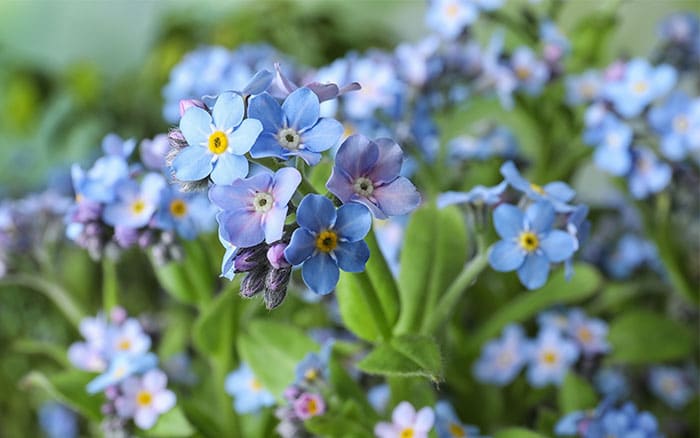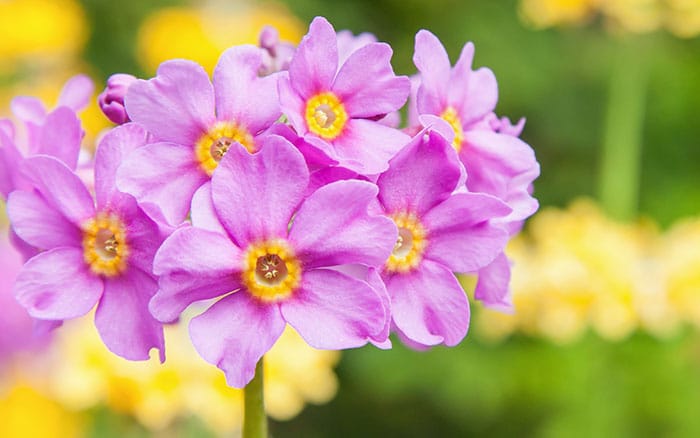 As previously mentioned, deadheading will encourage more flowers to bloom. However, if you want the plants to self-seed then don't deadhead.
It's also important when weeding to be careful to not dig up the primula seedlings.
They can be propagated using the method of division. Once they've finished flowering, dig up the plant and separate the plantlets from the main plant. Then plant these divided sections back in the ground and water well.
So, this spring bring a burst of brightness to your borders and containers with primulas. Although they may be small, their colours are compelling.

David Domoney is a Chartered Horticulturalist, Broadcaster, and Author. David has worked with a number of the UK's leading garden retailers as a plant buyer and strategic consultant. With more than 30 years experience, in horticulture, David is as passionate about plants now as he was when he bought his first plant at a village fete.