For a spin on a brunch that originates in North African and the middle East, the name 'shakshuka' means 'mixture' because of the combination of ingredients which includes tomatoes, onions, spices as a base for eggs. This recipe for pea and broad bean shakshuka can be used as a sharing dish for any meal of the day.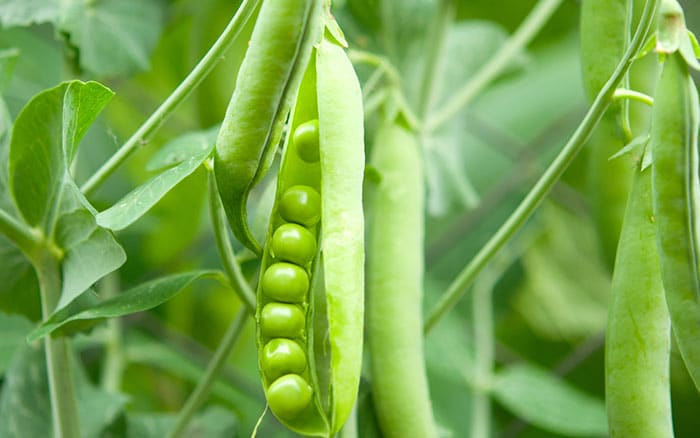 One of the ingredients in this shakshuka in peas, so make the dish even more of a showstopper by growing your own.
Peas are generally sown between March and early July, then harvested in summer.
To grow your own, choose an open sunny spot with good drainage. Bear in mind that peas prefer cooler weather and grow well in cool springs.
Once you've picked the spot, make a flat-bottomed trench 2 inches deep and sow the seeds approximately 3 inches apart. Then, cover them with soil and lightly firm and seedlings should appear in one or two weeks.
Support young plants by using large twigs in place for the tendrils to wrap around. Around 3 months after sowing, the peas should be ready to harvest – when the pods look full of peas. The pods at the bottom of the plant are most mature, so pick these first using two hands so you don't damage the plant.
Pea & broad bean shakshuka recipe card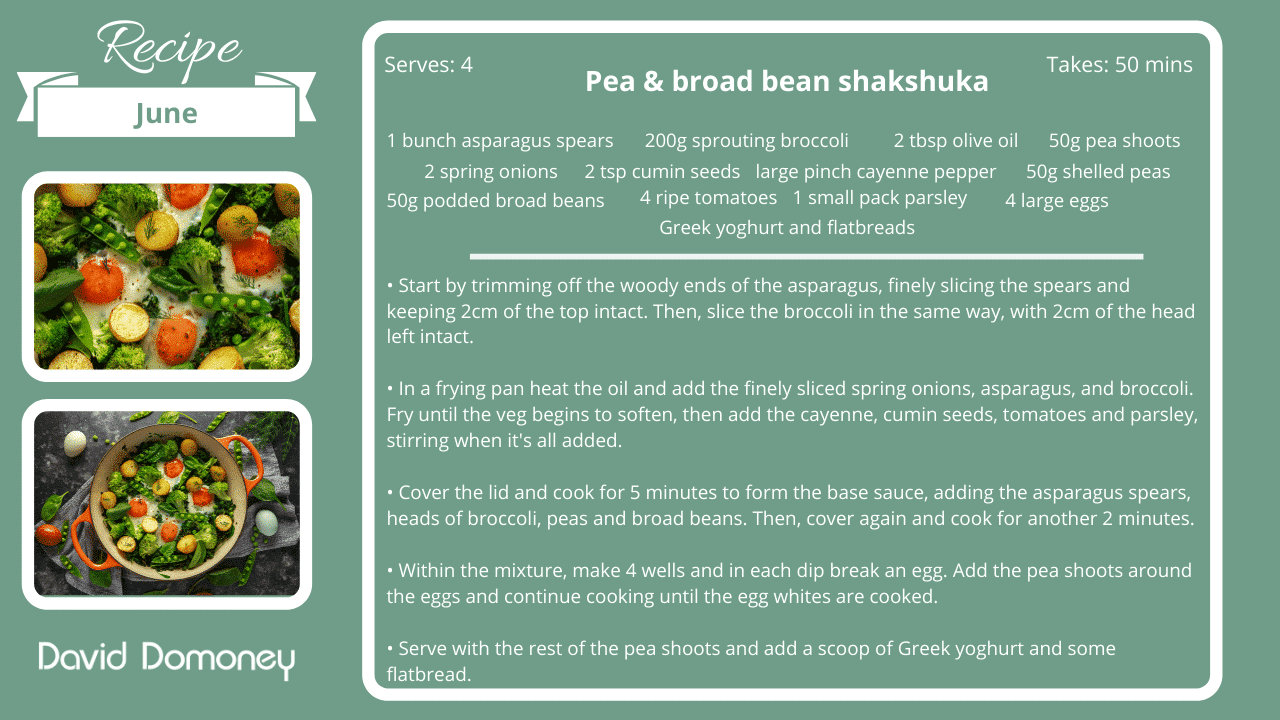 Spice up the recipe by adding some chopped chorizo if you want to incorporate meat into the dish. Alternatively try an aubergine and beef shakshuka for different tastes.
Though it's a breakfast or brunch classic, this twist with these veggies will be a great dinner table success, especially if you've grown your own ingredients.

David Domoney is a Chartered Horticulturalist, Broadcaster, and Author. David has worked with a number of the UK's leading garden retailers as a plant buyer and strategic consultant. With more than 30 years experience, in horticulture, David is as passionate about plants now as he was when he bought his first plant at a village fete.