Hopefully you've been feeling the power since taking part in ITV's Eat Them to Defeat Them campaign.
But there's still vegetables out there that we need to catch. You've harnessed super-skin from my previous blog, but why stop there?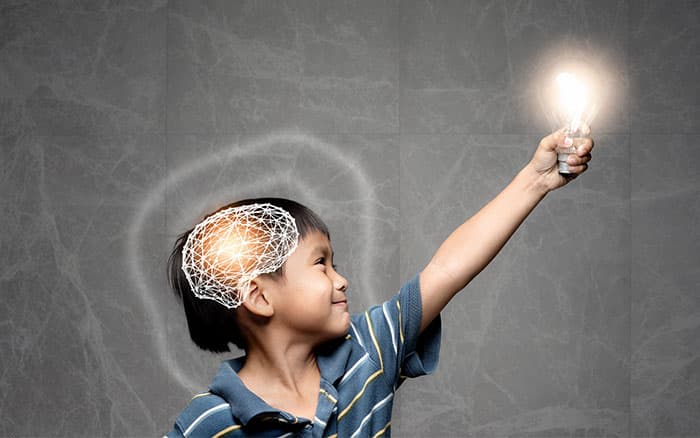 Stay one step ahead of your opponent with super brain abilities. Boost your brain by getting your intake of vitamin B and iron. The group of vitamin B nutrients play a crucial role in the health of our brains.
There are links to vitamin B preventing dementia and boosting the production of information transmitters, which is how messages are sent between our brain and body. So, if you get your fix, your brain will be able to make your body do exactly what you need to take down the villains.
It's not just vitamin B that is good for our brains, iron is well known to help with brain activity including language and motor development. Iron is in the centre of all our red blood cells which carries oxygen through our bodies and to our brain. Therefore, keeping a steady supply of vitamin B and iron, will decrease the risk of cognitive decline and memory loss, so be sure to keep it up to stay on top of those tricky homework questions.
Peas have an impressive nutrition profile; in one single cup of boiled, drained peas there is 52% of your daily reference intake of vitamin K, making it a hero for getting your dose of this nutrient. They are also high in fibre and protein which will ensure your digestive system is healthy and that your body keeps growing and repairing.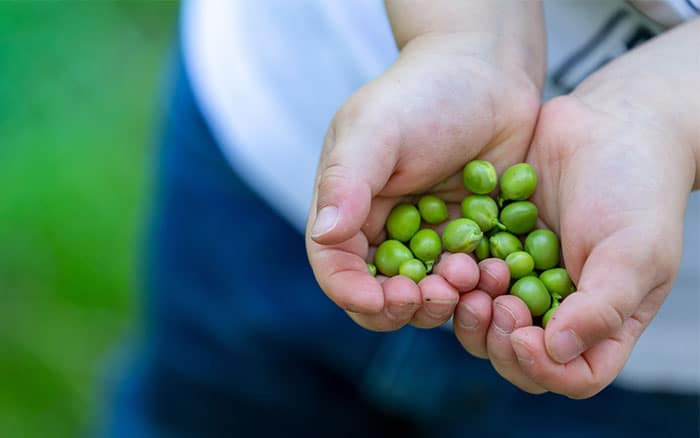 Don't let the little round peas fool you, they're surprisingly filling because of the high amount of protein that's in them. That means you don't have to load up on too many peas to give you energy to get through the day; one cup will be enough for you to get your superpowers and keep your brain ticking.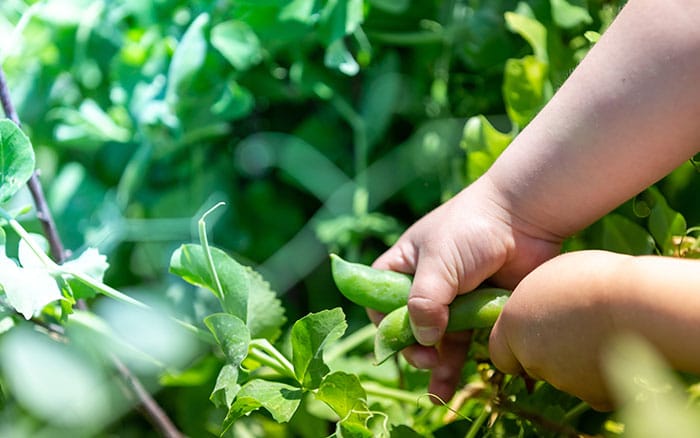 Freshly picked peas are such a sweet treat and growing your own means you get an abundance of these appealing pods.
Peas are generally sown between March and early July, then harvested in summer.
To grow your own follow this simple guide:
Choose an open sunny spot with good drainage. Bear in mind that peas prefer cooler weather and grow well in cool springs.
Once you've picked the spot, make a flat-bottomed trench 2 inches deep and sow the seeds approximately 3 inches apart. Cover them with soil and lightly firm.
The seedlings should appear in one or two weeks.
To support young plants, use large twigs in place for the tendrils to wrap around.
Around 3 months after sowing, the peas should be ready to harvest – when the pods look full of peas.
The pods at the bottom of the plant are most mature, so pick these first using two hands so you don't damage the plant.
Once freshly picked, eat them! They'll have the best, sweet flavour at this time, or if you want to save them, they will store in a fridge for 1 week.
Peas can be added to so many dishes to add some colour and enhance the nutrition. In many homes, peas are a freezer staple and they're really quick to cook. Just boil for 2 to 3 minutes, adding a pinch of sugar to bring out their sweetness, or steam for 1 to 2 minutes and they're good to go.
Don't just keep them as a side dish with your Sunday lunch, incorporate them with pasta, risotto or soup to add some variety.
To take some of the work out of it, we've got a handy recipe card for green veg fishcakes, which are sure to be a success. Once you've made these, add peas to your tracker, and you will be well on your way to defeating another veg.
Another week means another chance to get your vegetable count up. If you're just starting your journey to take down the veg, you can browse through our Eat Them to Defeat Them downloadables. You can get your hands on info cards and top trump cards to battle against friends.
Download your new veg tracker for this week to keep tabs on all the veg that you vanquish, and don't forget to check-in next week to see the newest power that you can harness.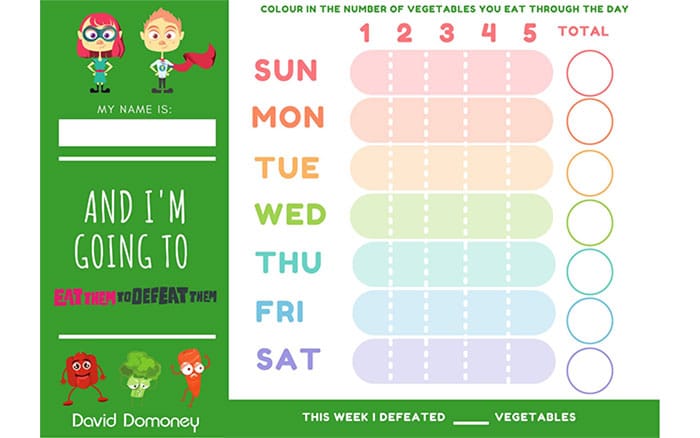 David Domoney is a Chartered Horticulturalist, Broadcaster, and Author. David has worked with a number of the UK's leading garden retailers as a plant buyer and strategic consultant. With more than 30 years experience, in horticulture, David is as passionate about plants now as he was when he bought his first plant at a village fete.