Get inspired by our gorgeous garden from episode five of Love Your Garden. We created a bright, colourful paradise with rich borders and striking foliage.
Here is the plant list from the episode, so you can get the look at home.
Trees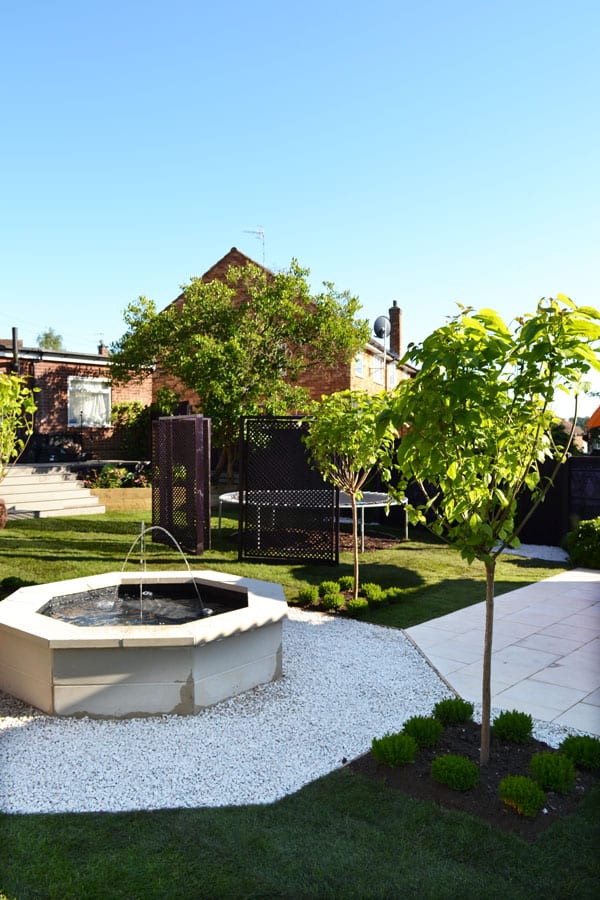 We always add trees to our garden designs for height and shade. We planted ficus carica, sorbus 'Pink Pagoda', sambucus nigra, Laurus nobilis, magnolia grandiflora, cupressus totem, crataegus laevigata and the Indian bean tree, Catalpa bignonioides 'Nan'.
This included a good mix of evergreen plants like bay and cypress (laurus and cupressus) alongside showier deciduous trees for a leafy canopy and flowers.
Foliage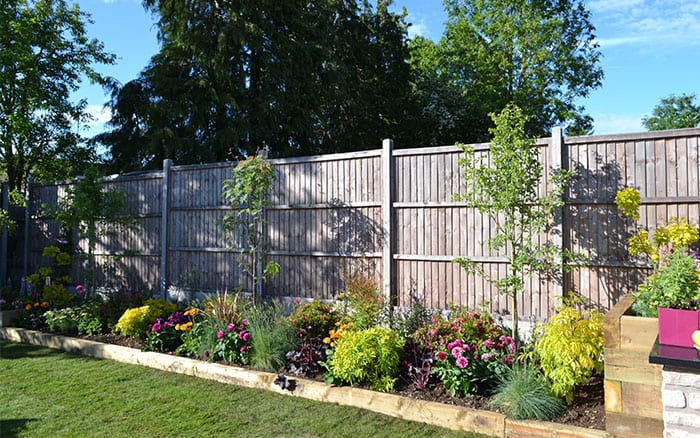 Plants for foliage make the garden green and bring great texture. They also add a structure to beds and borders and help cover fences.
We used plants with large leaves like fatsia japonica, cordyline Australis, choisya ternata, phormium tenax and phormium 'Rainbow Queen'. We also planted different varieties of hebe: Purple Shamrock, Emerald Gem and Autumn Glory.
For movement we added grasses including festuca glauca, stipa tenuissima, stipa 'Ponytail' and calamagrostis 'Karl Foerster'.
Finally, we added texture and colour with nandina domestica, alchemilla mollis, Cotinus 'Golden Spirit', pittosporum tobira 'Nanum', Heuchera 'Obsidian', Heuchera 'Palace Purple' and Sambucus racemosa 'Sutherland Gold'.
When adding texture to a garden, make sure to vary the shape and size of the leaf and the colour – here purple and red tones work alongside yellow-green colours.
Flowers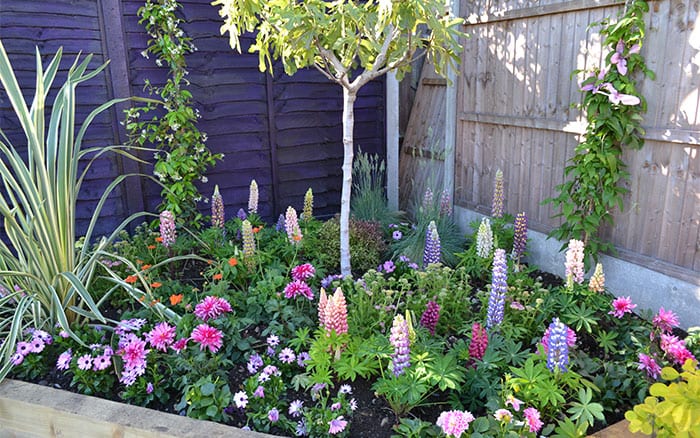 Finally, we put plenty of bright and cheerful colour into this garden. We chose plants with rich, bold hues and plenty of impact for a striking display.
We used lupins in many different colours – they are great border plants because their flower spires have good height and shape.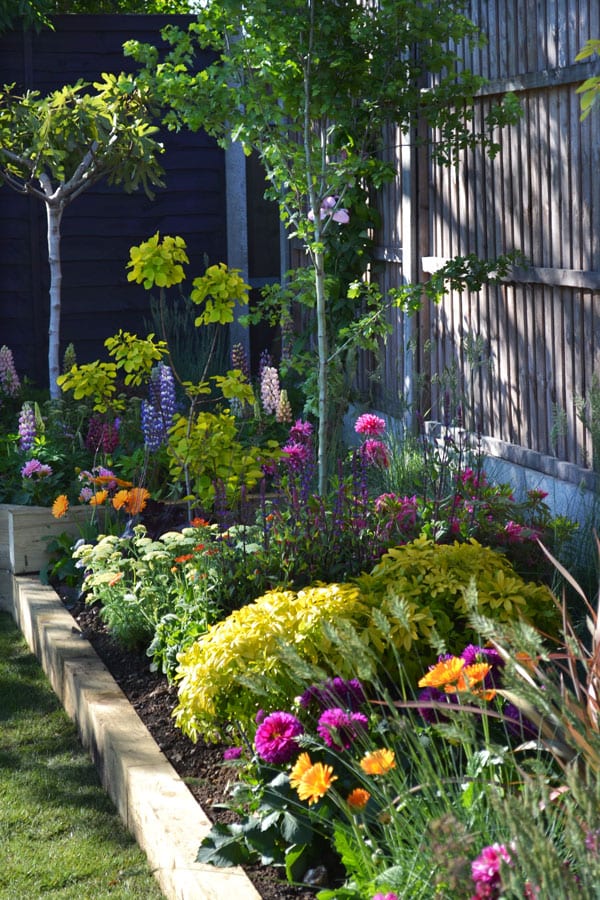 We also planted dahlias, osteospermum, achillea millefolium, canna indica, nerium oleander, geum 'Queen of Orange', geum 'Totally Tangerine', azalea japonica, gerbera garvinea, salvia nemerosa 'Caradonna' and Sedum telephium 'Purple Emperor'.
Fences were planted with climbers: clematis montana and scented jasmine, trachelospermum jasminoides.

David Domoney is a Chartered Horticulturalist, Broadcaster, and Author. David has worked with a number of the UK's leading garden retailers as a plant buyer and strategic consultant. With more than 30 years experience, in horticulture, David is as passionate about plants now as he was when he bought his first plant at a village fete.