I loved the Mediterranean garden on episode six of Love Your Garden. It's really special being part of these garden makeovers and I love to see the transformation.
Maggie really deserved to have a space that suited her and gave her a retreat.
Here is her garden when we arrived: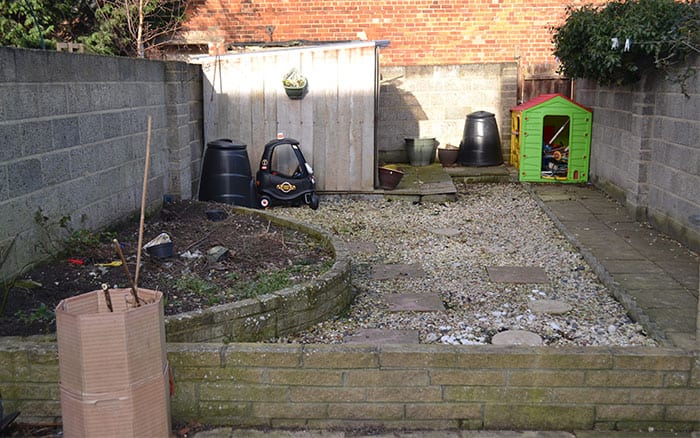 And here is the finished garden!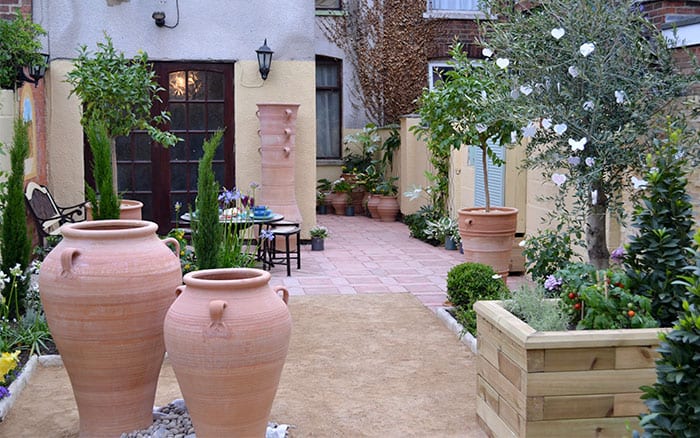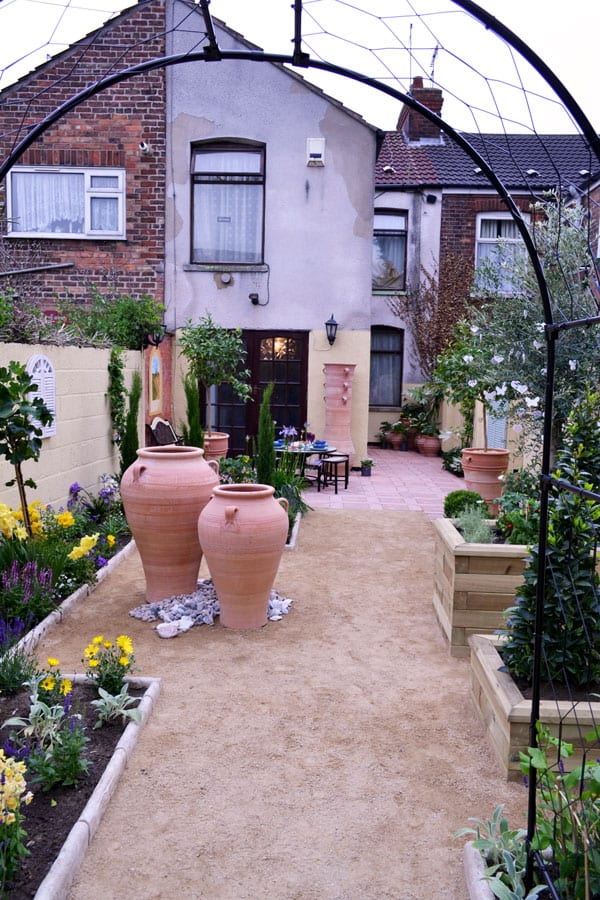 I loved the use of terracotta, which has a warm feeling and looks great with bright, colourful planting.

I especially loved my shed, or small house really! The cedar tiled roof and yellow paint finish worked really well.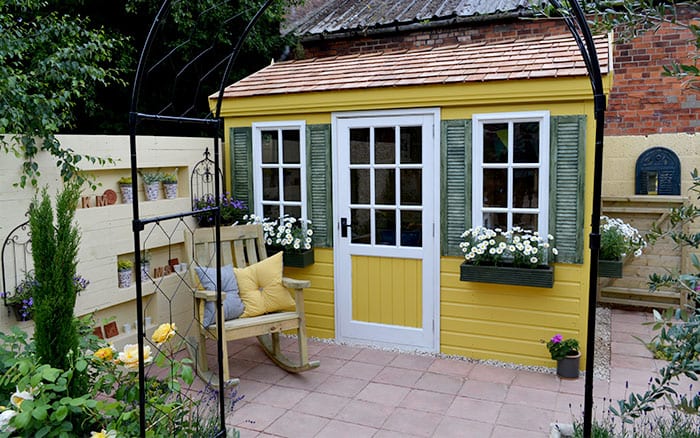 The seating area was also beautiful – perfect for relaxed entertaining.