Create a delicious, creamy Italian dish that is sure to be a success at the dinner table. This mushroom and spinach risotto recipe is easy to follow and make, and you can make it even more of a showstopper by growing your own ingredients.
One of the joys of growing spinach is that is can be grown to produce crops for you to harvest all year round. Start by sowing seeds around 30cm apart in the ground or in large containers.
For summer cultivars you can do this from the start of February and continue to sow seeds every few weeks, ensuring early in the year they have protection from cloches or horticultural fleece. Winter cultivars can be sown in August and September for crops in the colder months.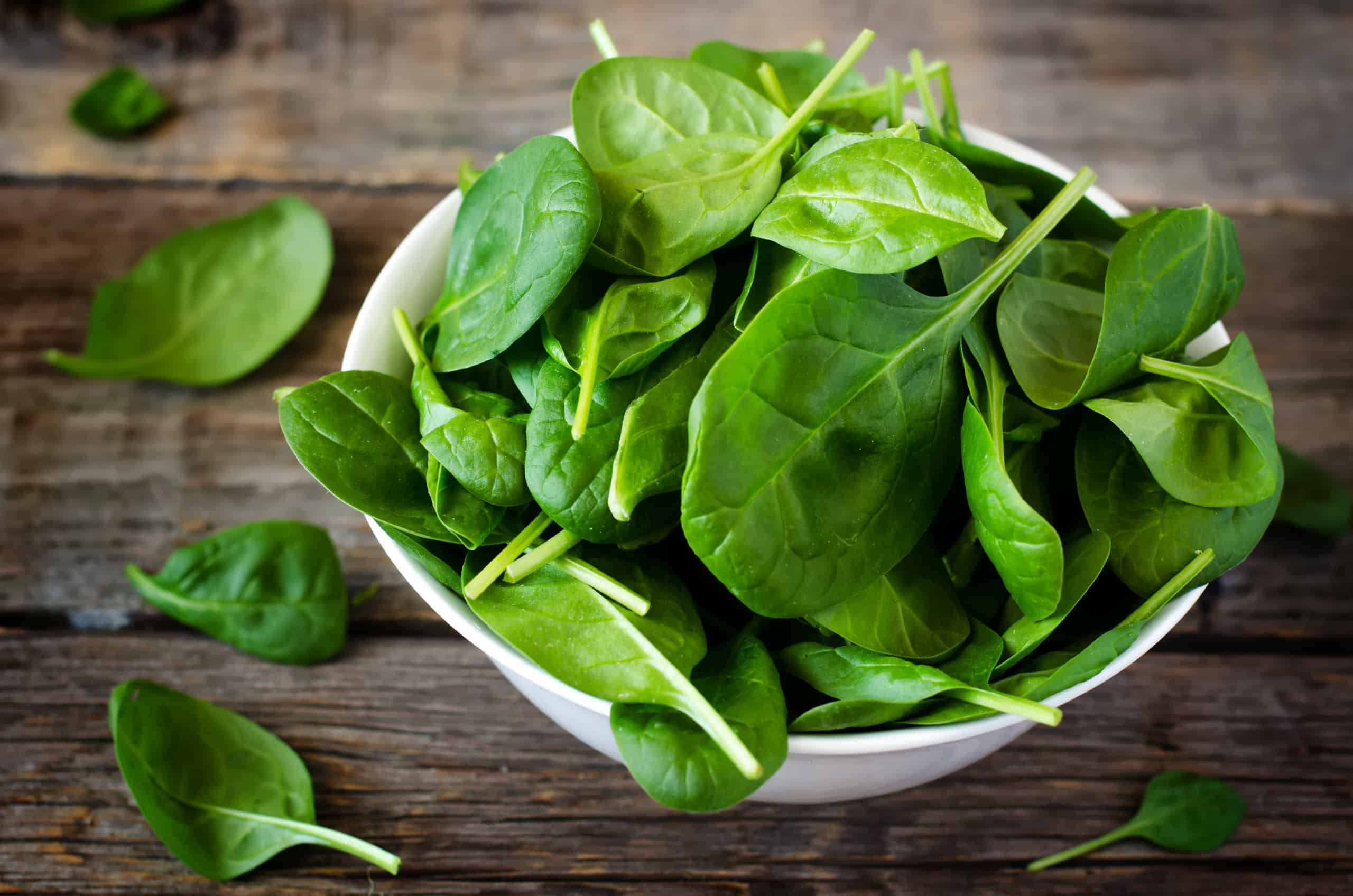 When the seedlings are large enough, they can be thinned out. Keep them growing well by watering well in dry periods and ensure there is plenty of organic matter worked into the soil, so the leaves don't get a bitter taste.
Then, a few weeks later they will be ready for harvesting. Once the leaves are large enough to be picked, they can be harvested continually.
Not only is it tasty and versatile, but it's full of goodness too. It is a great source of iron and magnesium, as well as insoluble fibre that helps digestion.
Mushroom & spinach risotto recipe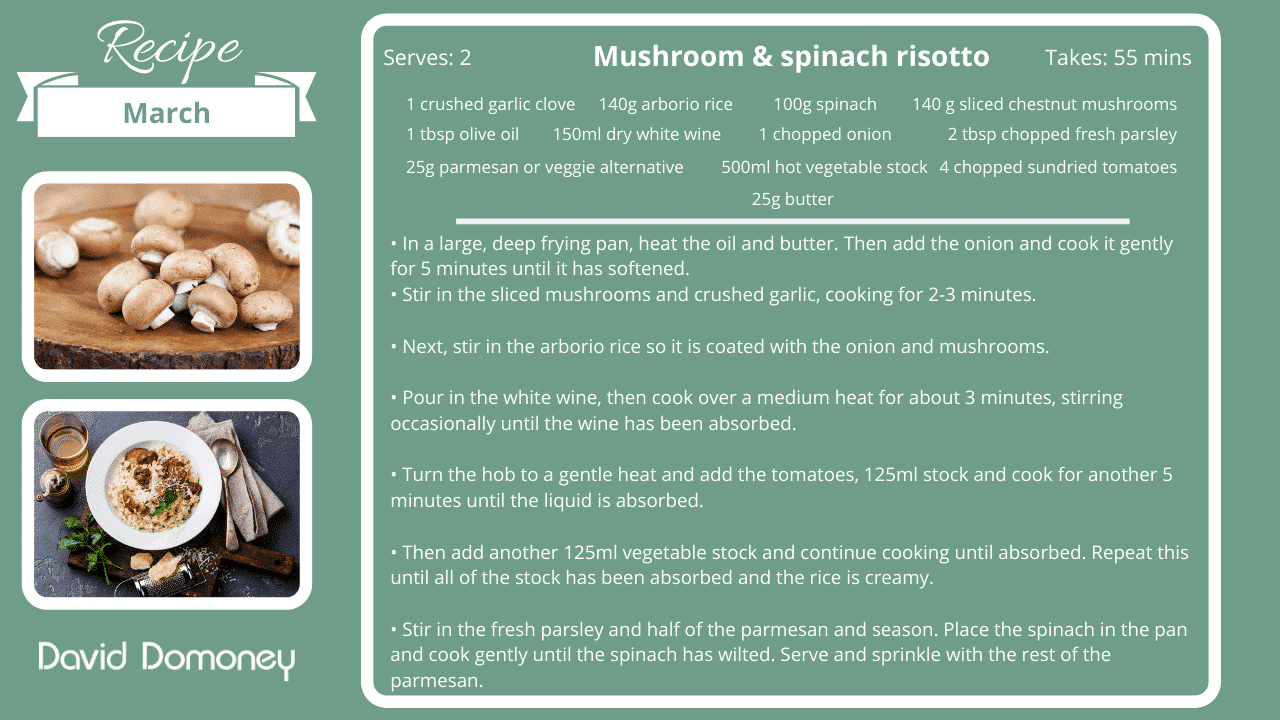 This is a great vegetarian meal to add to your menu, but you can add chicken or chorizo for some added flavour. Serve with salad and a warm ciabatta bread and you've got a delicious, hearty Italian meal.

David Domoney is a Chartered Horticulturalist, Broadcaster, and Author. David has worked with a number of the UK's leading garden retailers as a plant buyer and strategic consultant. With more than 30 years experience, in horticulture, David is as passionate about plants now as he was when he bought his first plant at a village fete.