Evergreens provide continuous interest in the garden all year round and are great for setting structure. They are easy to care for and there is sure to be one to fit the bill, whether you are looking for something to fill the gap in a border, or to make a statement in your garden.
Sarcococca confusa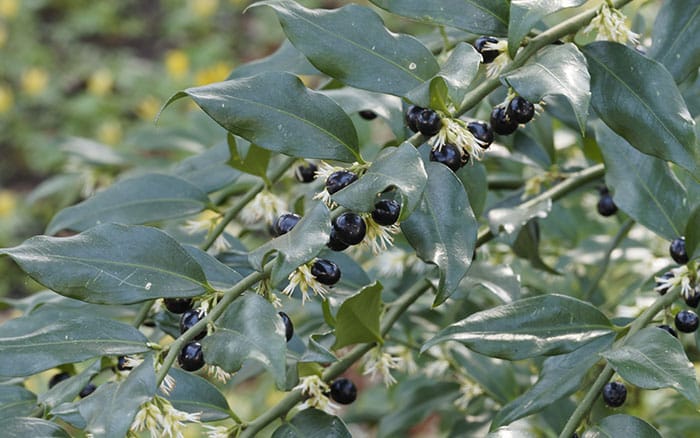 Known for its sweet scent, this winter-flowering shrub will bear glossy black berries in the summer. It will look great in a cottage garden, but it's a shade lover, so position where you can enjoy the aroma.
Basil-leaved rockrose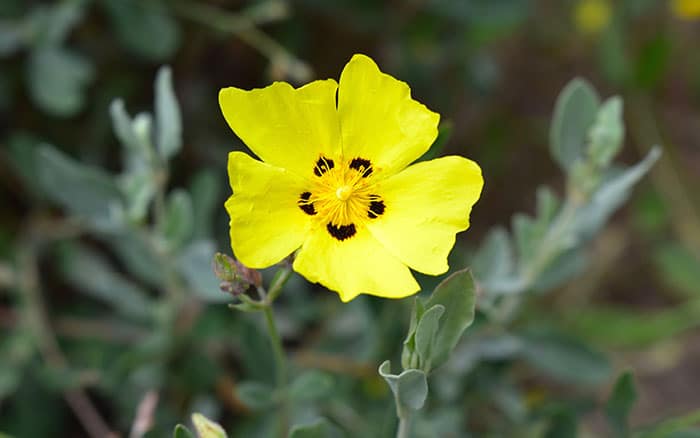 Add a bright pop of yellow to your summer beds and borders with this bushy evergreen. With full sun in a sheltered spot, these plants are tolerant of any soil type provided it is well-drained.
Pieris japonica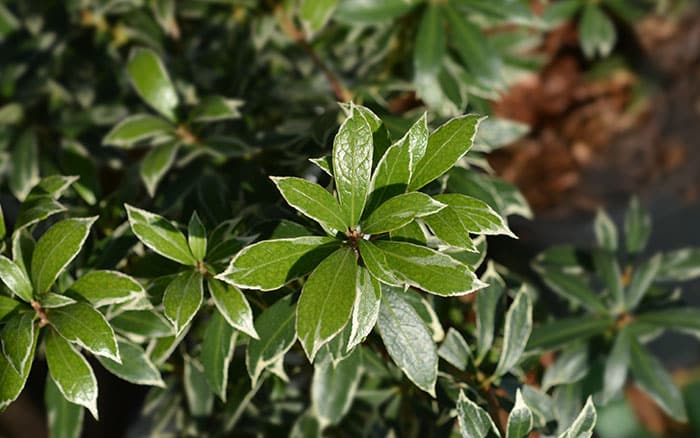 Compact and textured, 'Little Heath' is the perfect shrub for your border, especially if you have acidic soil. In spring, pink and white flowers bloom, adding impact to the white margined, glossy leaves.
Strawberry tree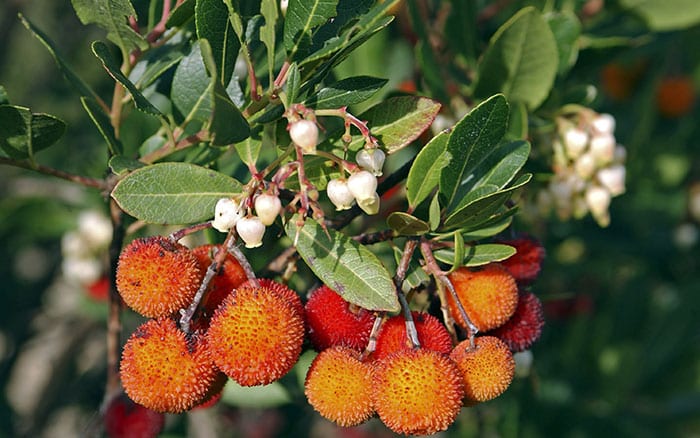 For a larger evergreen tree that's low maintenance and grows up to 8 metres, it promises dark leathery leaves all year round, dainty white urn-shaped flowers and strawberry-like fruits.
Magnolia grandiflora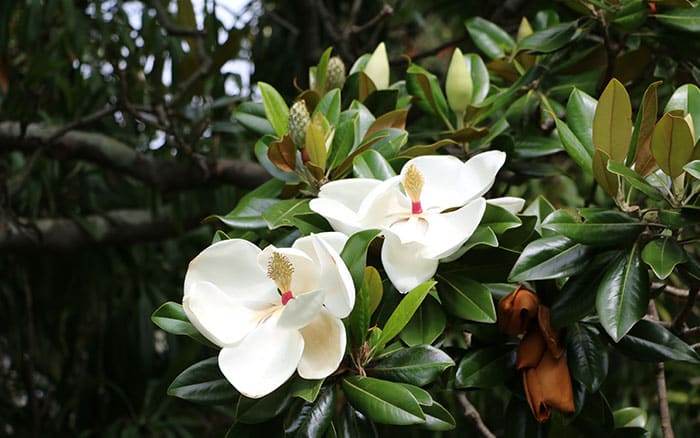 Highly aromatic, cream flowers grow in late summer and autumn, contrasting with the leathery leaves. Tolerant of all well-drained soils it's perfect for privacy or blocking an eyesore all year round.
Oregon grape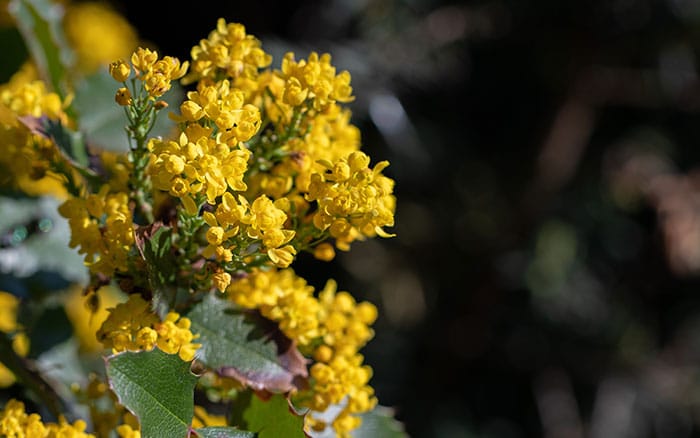 'Apollo' offers attractive colour all year, the foliage turns purplish in the winter, come spring, yellow flowers are followed by blackberries. An inviting plant for pollinators, these will suit wildlife gardens.
Heather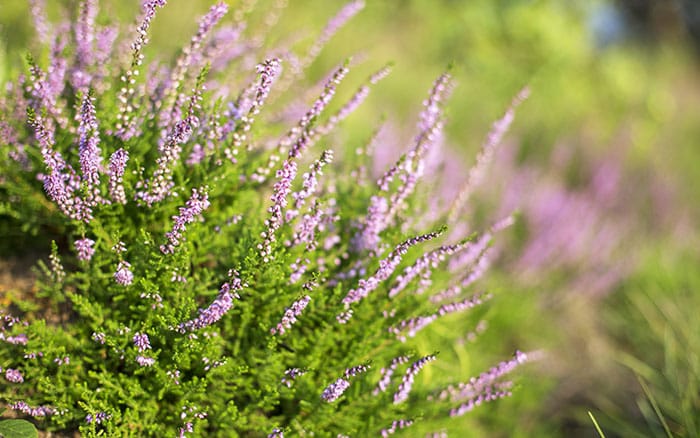 Calluna vulgaris are low-growing shrubs with narrow evergreen leaves, the pink and pale-purple flowers appear in autumn and summer which are a magnet for bees and other pollinators.
Royal grevillea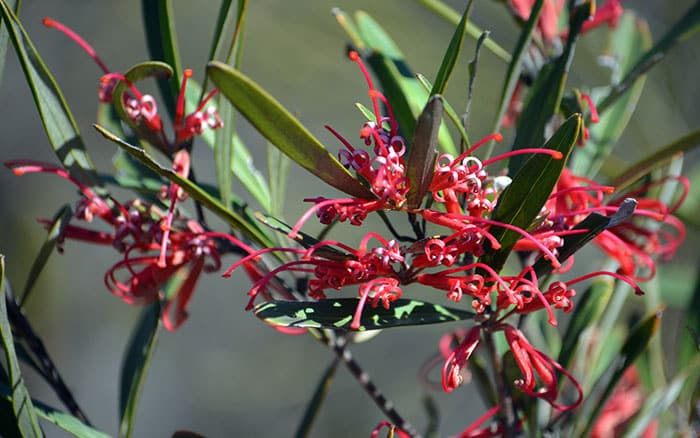 Sure to add some colour and texture to a sheltered border in full sun, the orange honeysuckle-like clusters open up to pink flowers, a magnificent choice for a Mediterranean style garden.
Dwarf lavender cotton 'Nana'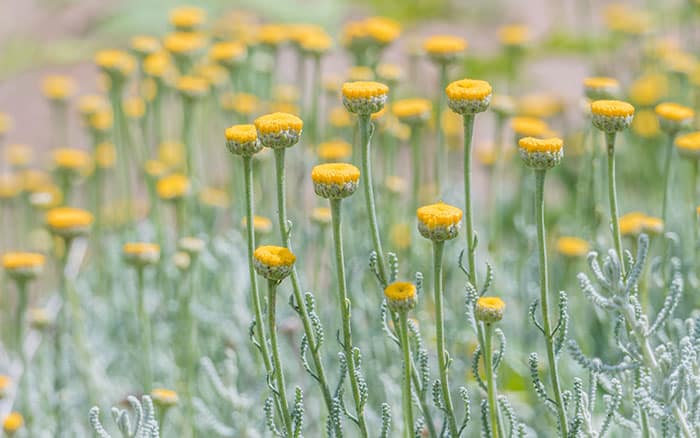 Well suited for borders and beds with access to full sun, the whitish silver branches are soft to the touch, but by summer small yellow flower-heads will grow atop the wiry stems.
Californian lilac 'Concha'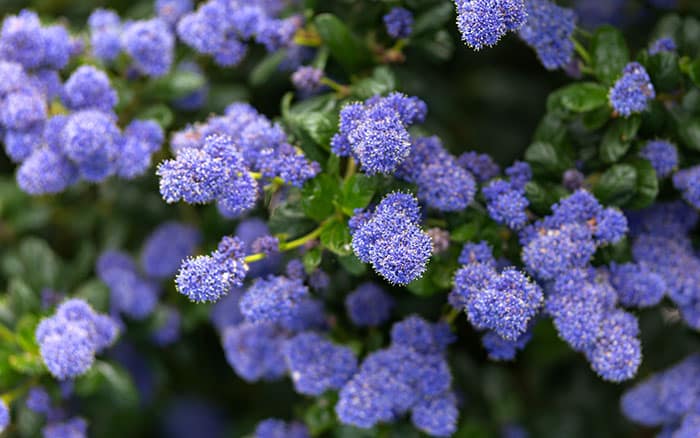 A dense plant growing up to 4 metres tall and wide. The clusters of deep blue flowers that bloom in late spring are sure to add some texture near a wall if planted in a sheltered spot in full sun.

David Domoney is a Chartered Horticulturalist, Broadcaster, and Author. David has worked with a number of the UK's leading garden retailers as a plant buyer and strategic consultant. With more than 30 years experience, in horticulture, David is as passionate about plants now as he was when he bought his first plant at a village fete.