As the leaves begin to fall, most gardeners will already be wistfully dreaming of those first spring  flowering blooms, so get planting those bulbs in autumn.
Autumn is the perfect time to get your spring bulbs in, because the soil is still warm and will allow them to develop their root system, which in turn allows them to flower in spring rather than summer.
Your spring flowers popping up signals the rebirth of the garden and the start of a new growing season. Nothing lifts the spirits after a long, dark winter more than the sight of the first daffodils blooming.
Firstly, the daffodil is the epitome of spring colour. They work in borders, around shrubs and poking up through lawns too. They are versatile and will grow in most soil types in sun or partial shade. For classic yellow, try the native Tenby daffodil, or 'Ice Follies' has creamy petals and a yellow centre.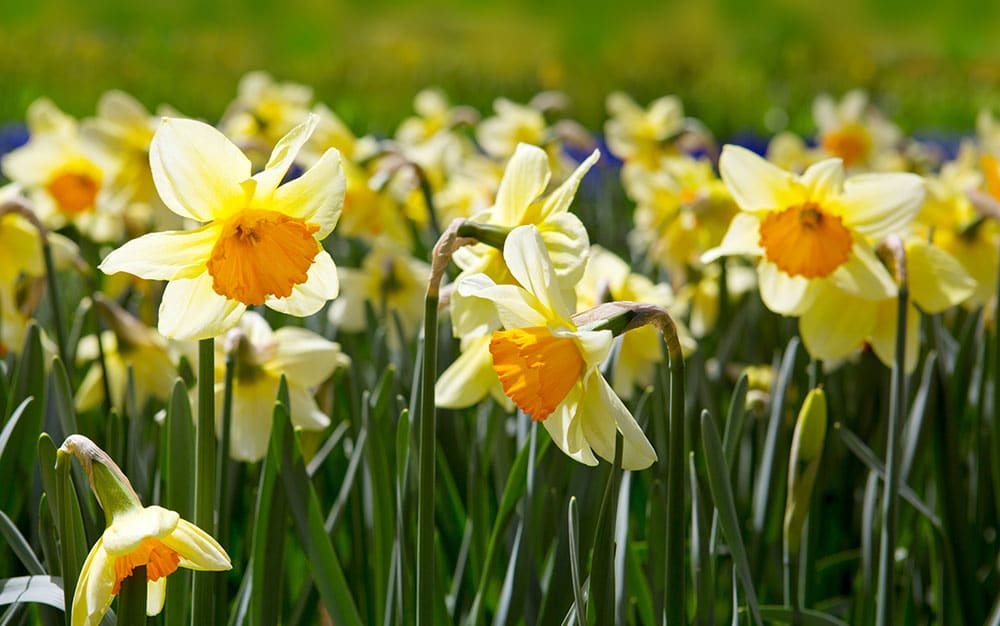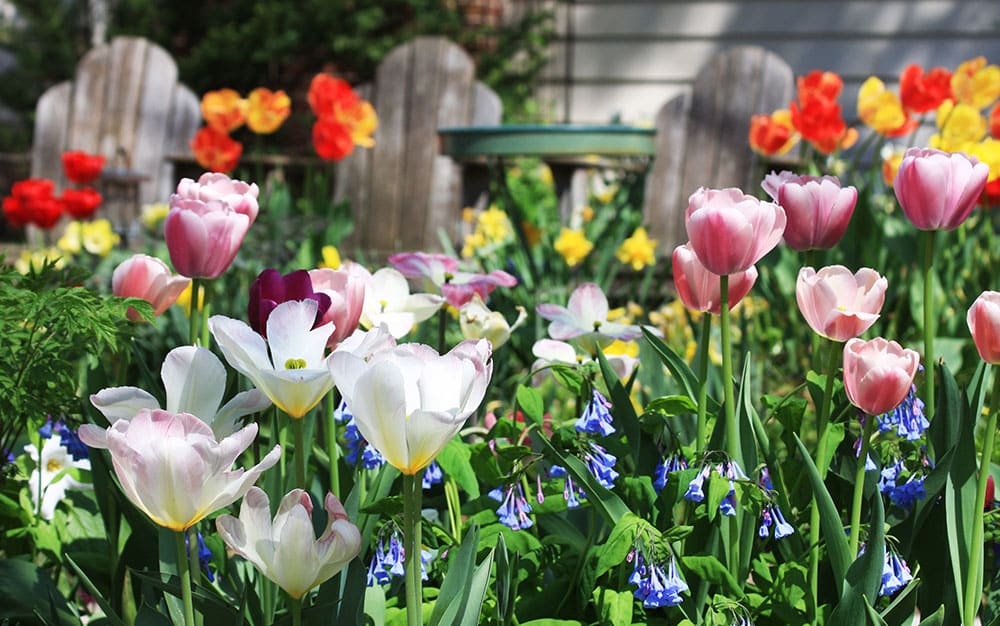 Next up, is the tulip which provides a welcome hit of rich colour in spring. They look especially stunning in containers, planted up with other bulbs for a mixed 'lasagne' effect. It will grow in any soil but doesn't like it too dry. Try a showy bloom like hot pink 'Burgundy Lace' or enjoy the frilly petals of 'Swan Wings'.
These are always a happy sight in late winter and early spring because they awaken the rest of the garden with their nodding flowerheads. Snowdrops grow vigorously into clumps and thrive in moist soil. They will bloom in shady spots and are ideal under trees. Plant the native species, Galanthus elwesii.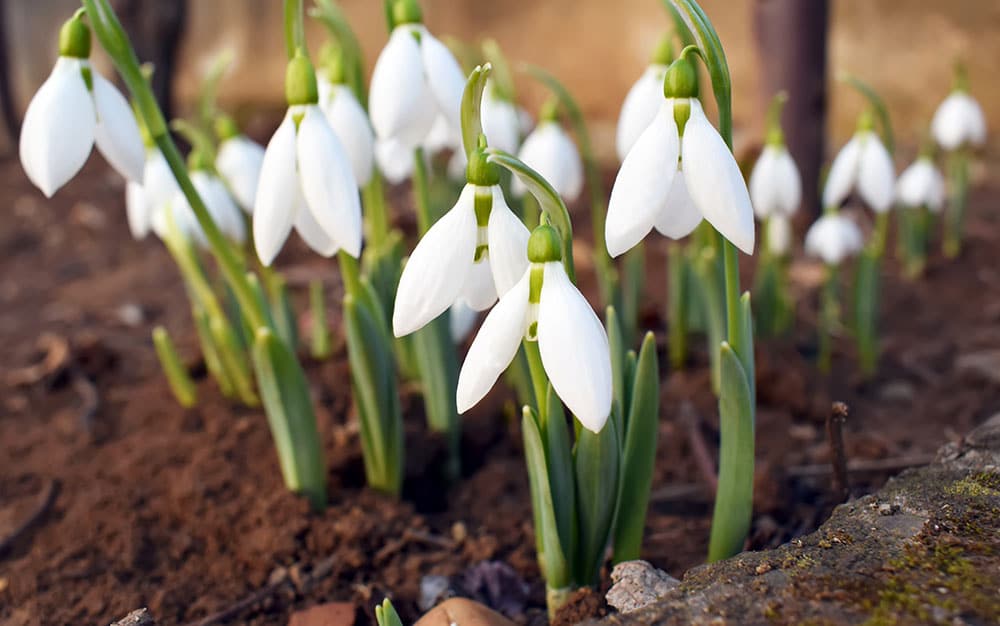 CROCUS VERNUS (SPRING CROCUS)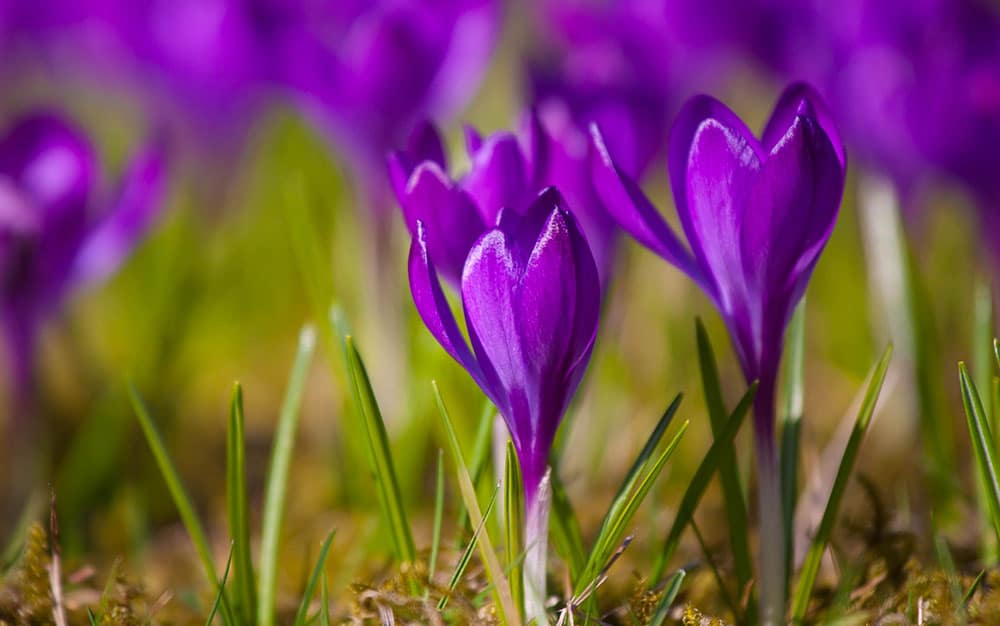 Sprouting from a corm rather than a true bulb, there are loads of spring crocus varieties to try, and most prefer a sunny sheltered site with gritty soil. For a sprinkling of purple as early as February, try the 'Vanguard' variety. Or grow 'Jeanne d'Arc' for large white goblet flowers and orange stamen.
MUSCARI ARMENIACUM (ARMENIAN GRAPE HYACINTH)
The grape hyacinth makes for a striking and unusual container display. Its exotic rattle-shaped indigo flowers are sometimes also tinged with white. These plants will grow vigorously in full sun or partial shade and well-drained soil.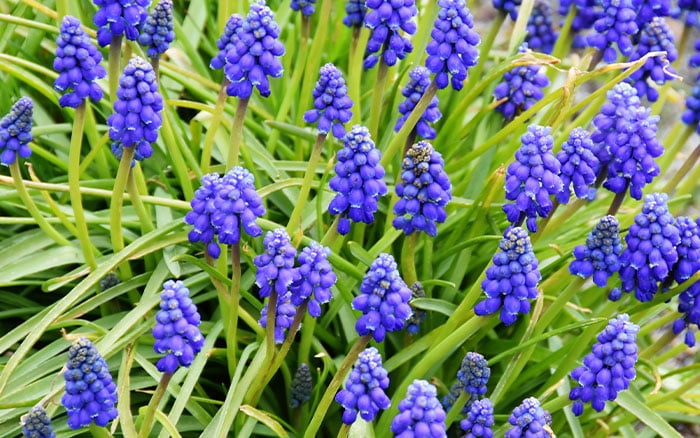 IRIS RETICULATA (EARLY BULBOUS IRIS)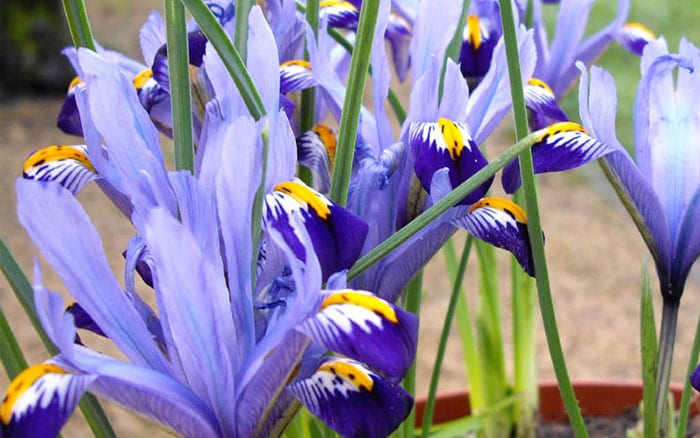 For more frilly flowers and early colour, iris looks best planted in clusters. Keep low-growing varieties at the front of the border or raise them in pots to appreciate their colours and markings. 'Katherine Hodgkin' has pale blue petals with yellow centres, or 'Harmony' has royal blue flowers with white and yellow patterns.
PUSCHKINIA SCILLOIDES (STRIPED SQUILL)
The Striped Squill is a scilla relative that grows in most conditions, including sun or partial shade, as long as the soil is not too dry. It has delicate star-shaped flowers with a blue line down each petal. Try it in between dormant plants or in patio pots.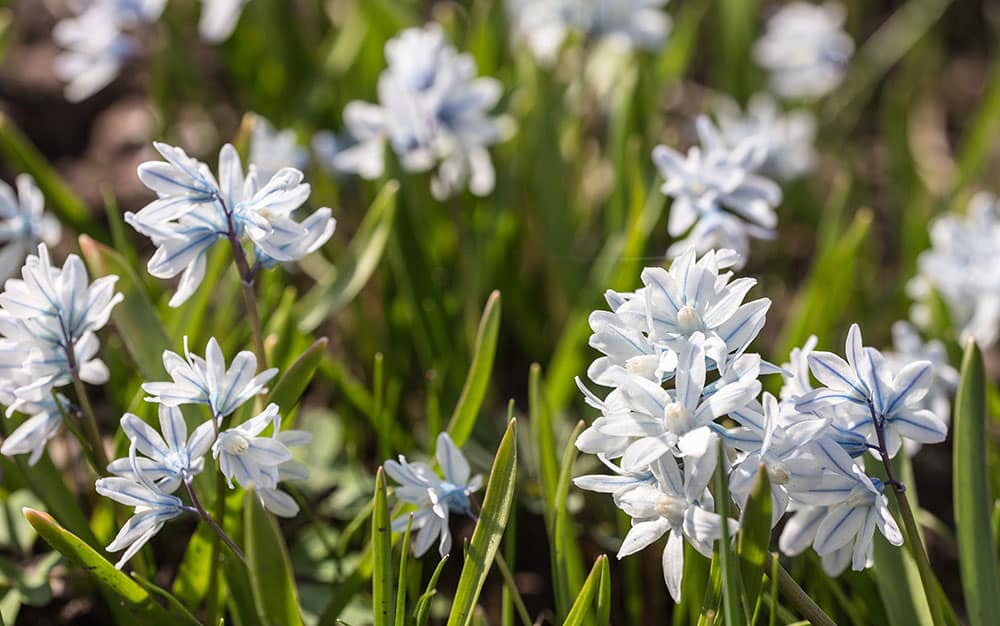 MUSCARI COMOSUM (TASSEL HYACINTH)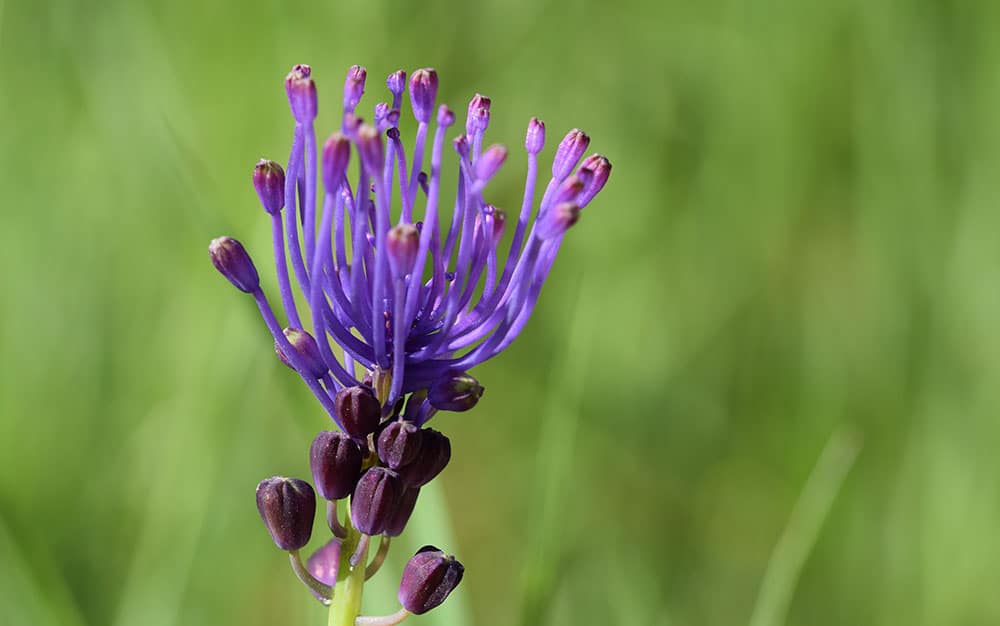 Lastly, hyacinths are fantastically fragrant, and this particular variety has a very unusual violet flower. They grow well both indoors and outdoors and suit containers as well as flower beds. In addition, you can buy specially prepared bulbs that have been heat-treated that will bloom at Christmas.
Practical planting
Once you've chosen a variety of bulbs that you like, plant them haphazardly in amongst your borders for a beautifully undone look come spring or organise them neatly into a layered display for a more dazzling effect.
Planting spring flowering bulbs in autumn is a quick and simple job, which with a little patience, brings huge rewards. Why not get the kids to help you? It's a great way to teach them about how plants grow, and they'll wait with eager anticipation to see the results of their handiwork in spring.

David Domoney is a Chartered Horticulturalist, Broadcaster, and Author. David has worked with a number of the UK's leading garden retailers as a plant buyer and strategic consultant. With more than 30 years experience, in horticulture, David is as passionate about plants now as he was when he bought his first plant at a village fete.