Lawns are wonderful things, they are chock-full of garden fun. Not only do they offer gardens a blank canvas for play, exercise, or decoration, they are the perfect stage for activities at home.
So, here are a few ways to make the most of the lawn you love.
One of the best reasons to get outside in the garden is to stretch out and get the blood pumping. And it really doesn't have to take much to get your little ones up and running about too.
Set up a mini sports day for them. The family can be split into teams or compete against one another and a tally can be taken to keep things interesting, or it can just be horseplay.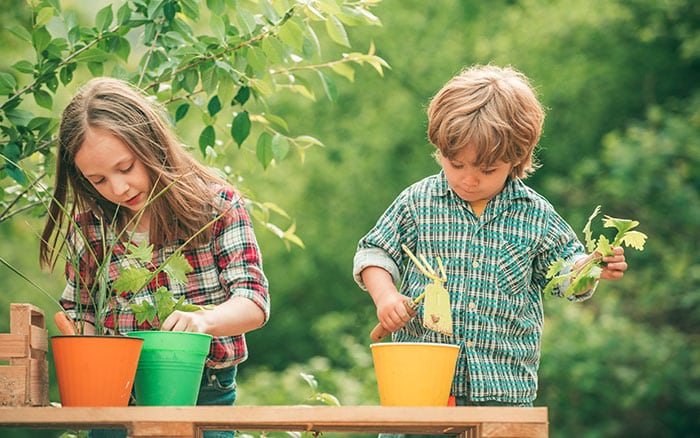 It doesn't have to be sport that requires too much either, try time trials around the garden, an obstacle course using upturned flowerpots and spiralled hoses, or set up a good old-fashioned egg and spoon race!
Gardening is by its very nature a perfect way to stay in shape. Nearly all the major muscle groups are engaged: legs, buttocks, arms, shoulder, neck, back and core and it does this simply by offering enjoyable activities that make you move. This means that one way for fitness fun is to get the little ones out and tending to the garden with you.
Give them their own space, a flowerpot suited to their size. Here, they can play with mud, plant up some easy herbs plants or just create their own mini landscape—it'll still get them moving.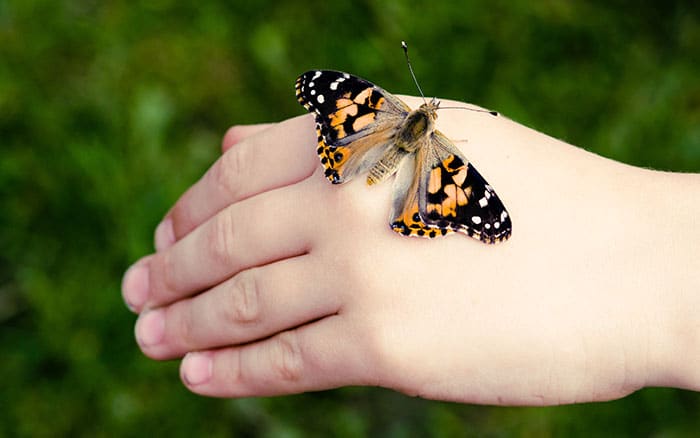 Use your garden lawn as a learning tool. Kids off school can still engage in the garden and soak up the many benefits it has to offer.
Firstly, there's an abundance of wildlife to learn about and this can be adapted for all ages. The youngest can start with a fun scavenger hunt, young kids will enjoy wildlife-themed top trumps cards, while older children can help make an insect hotel. And what better place for a hive of activity than your well-looked after lawn.
Don't forget that your grass is a biology hotspot, a mix of plant, soil and wildlife all rolled into one. For math maniacs, set them the task of counting every blade of grass! You can teach them how by telling them that then typical lawn has about six grass plants per square inch.
For science crazy kids, set up a little experiment using the soil from your lawn. All you need is a jam jar and a handful of garden soil. Then add some clear water and stir them together. Leave the soil to settle for about an hour and you will see it soon separate—this tells you what sort of soil you have.
Sand particles are the heaviest and will settle on the bottom, next silt, and then clay particles will be on top.
Garden antics don't have to be all action. Now is a great time to stop and smell the roses, so why not make garden time about time out.
Your lawn is the perfect place to throw down a blanket, sit, and birdwatch. Or, mix it up with some star gazing on a mild evening—you can download star finder apps that you point at the sky to show you constellations in real-time.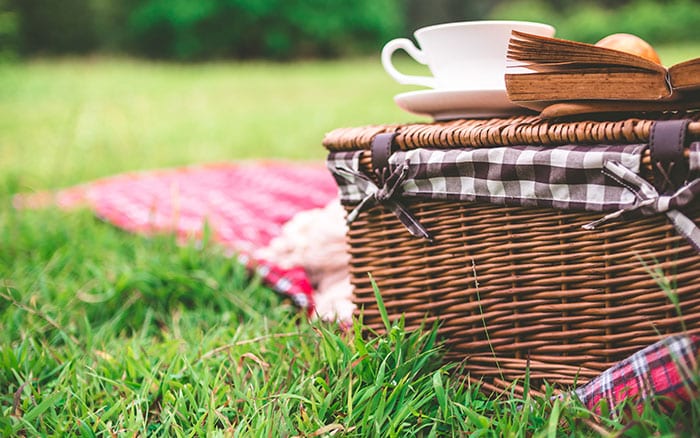 If the lawn is dry enough you can really set up a comfy camp for all sorts of chilled out activities. And if it's a bit damp, just use a shower curtain under your soft blanket as a waterproof underlay.
Rest and relaxation are just as important for kids, and when they're out in the garden is can often feel like go, go, go. Downtime they usually have in the house like reading, colouring, even studies can be accomplished in the fresh air if you have a dry and cut lawn for them to sit on.

With so much to gain from a luscious lawn, your top priority is going to be getting your lawn into shape.
1. Mow your lawn only when it is necessary, removing 2/3 of the length maximum and leaving a third in place so that the lawn can recover.
2. Why not only weed the parts you need access to, leaving a corner for the grass to grow freely—which will benefit your garden wildlife.
3. Edging is a simple way to get the lawn looking neat fast. Use a half-moon edger to cut back edges and stop your lawn creeping into the borders.

David Domoney is a Chartered Horticulturalist, Broadcaster, and Author. David has worked with a number of the UK's leading garden retailers as a plant buyer and strategic consultant. With more than 30 years experience, in horticulture, David is as passionate about plants now as he was when he bought his first plant at a village fete.