Gardening can be a wonderfully social activity, but it doesn't need to be. In fact, time in the garden gives an opportunity for quality time and person self-indulgence.
So, for one-to-one time with nobody other than Mother Nature, try gardening.
If you've never attempted gardening before, there's so much that you can delve into. I have a whole range of ways you can get started throughout my website, as well as tips to help you along your way.
But don't forget that you can still reach out to your local garden centre by giving them a call. Garden centre staff can offer you fantastic advice on specific plants and products they stock—plus, many are offering home delivery, or from their online stores.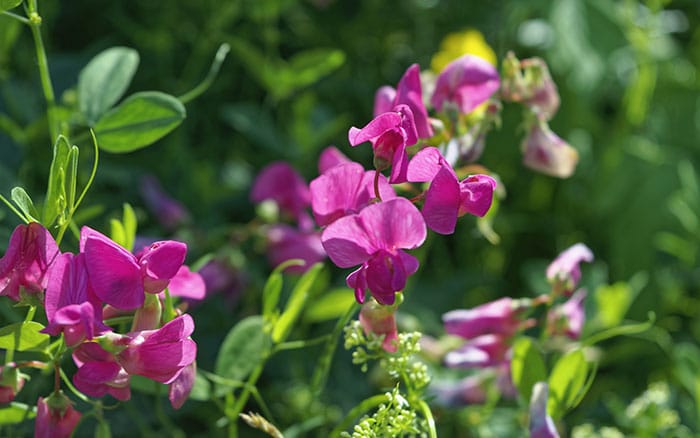 To start, go for something small and simple that packs a punch. Sweet peas can be sown outside from April, and these can offer highly heady scents to enjoy all summer long. Nurseries and garden centres sell germinated seedlings in spring which you can separate and grow on in pots before planting out.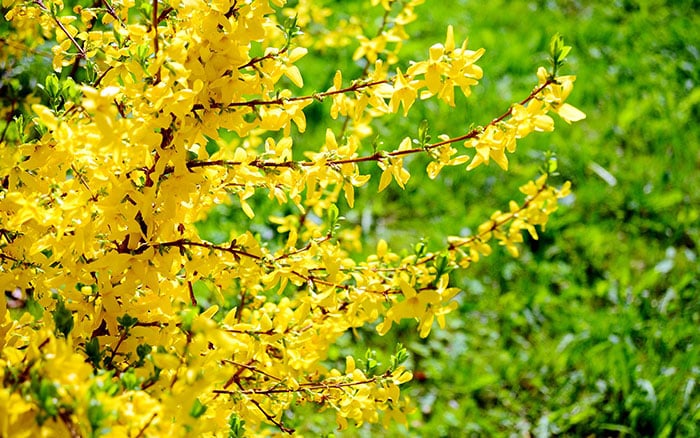 It's all about enjoying the little things. If you're constantly indoors, simply standing outside with the sound of birdsong, the scent of flowers, and the sun on your face will have a huge positive impact.
We didn't have too many hard frosts over the winter, and we are experiencing a glorious spring out there, so a lot of plants have had the perfect conditions.
Step outside to your garden, listen to the sound of bees, breathe in the fresh air and feel the warmth of the season. The energy of the buds of plants springing to life, lively tulips, the bright gold flowers of forsythia, and the vibrant colours of pink and red of flowering currants.
These little things make you feel good about being alive. They uplift the heart and nourish the soul.
When we garden, we get a fantastic sense of achievement and the excitement from nurturing plants and seeing them grow, giving us a fantastic feeling of wellbeing. So, if you're indoors feeling anxious, trapped, emotional or stressed, engage with nature to make yourself feel better.
There are so many great plants to get in the ground now. And you can really start growing to suit your needs, you just need to pick a plant to make that possible.
Fruit trees and shrubs don't need a specific area to grow. Currants, gooseberries or raspberries will all thrive within your borders. Also at this time of year, you can plant spinach, cabbage, broccoli, potatoes, garlic and onions.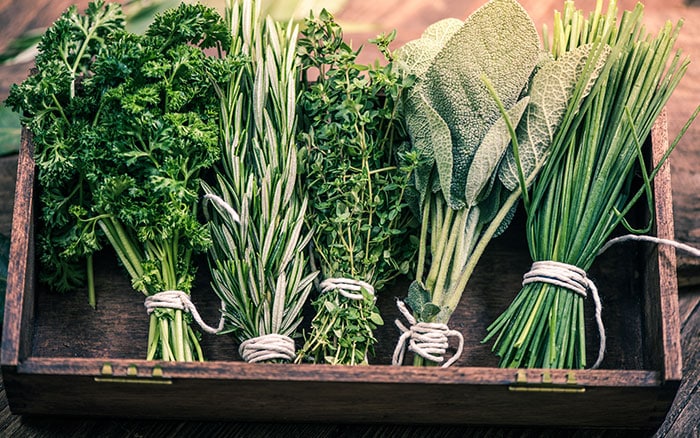 By identifying space in the garden to learn to grow crops, you will benefit from acquiring a new skill, being productive and increasing your feelings of wellbeing, self-esteem, hope and purpose.
If the weather isn't up to scratch, you can bring the gardening indoors by simply sprinkling some seeds in a pot for your kitchen windowsill. Create an indoor herb garden and grow basil, parsley, chive and oregano that will add some freshly picked flavour to some of your favourite dishes.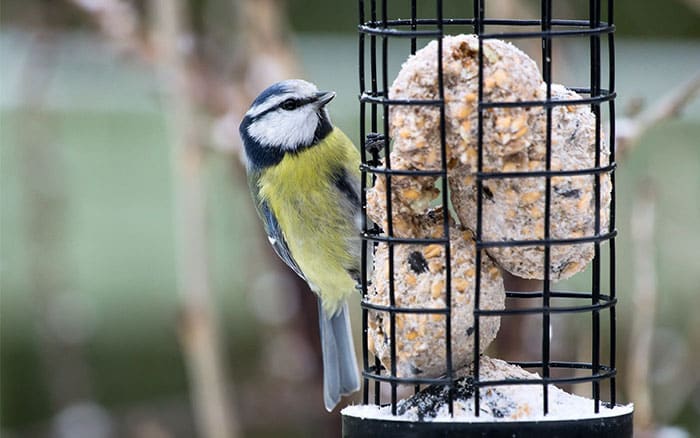 You can keep the kids preoccupied by discovering which of our wild birds visit your garden. Make fat balls or put up feeding stations to attract birds and visit www.rspb.org.uk and use their Bird Identifier.
Else, kids will love growing mung beans and cress, which are easy and quick to grow—the latter can be grown in eggshells with funny faces drawn on to make crazy-haired characters.
Get creative with your containers. You can grow in anything; grow bags, wellies, teapots or even a 12-litre bucket, which you can pick up from online for under £1. All you need to do is ensure there are sufficient draining holes, add some soil and get growing.
Gardening on your own is a marvellous thing. Some may choose to listen to music while others use the sounds of the garden to recharge.
Either way, time quickly ticks away, so make sure to keep any uncovered skin protected from the sun—especially during unseasonably hot weather.
Keep a flask of tea at the ready. You'll be surprised at what thirsty work gardening can be, it'll really work up a sweat, which is great for your physical health as long as you stay hydrated.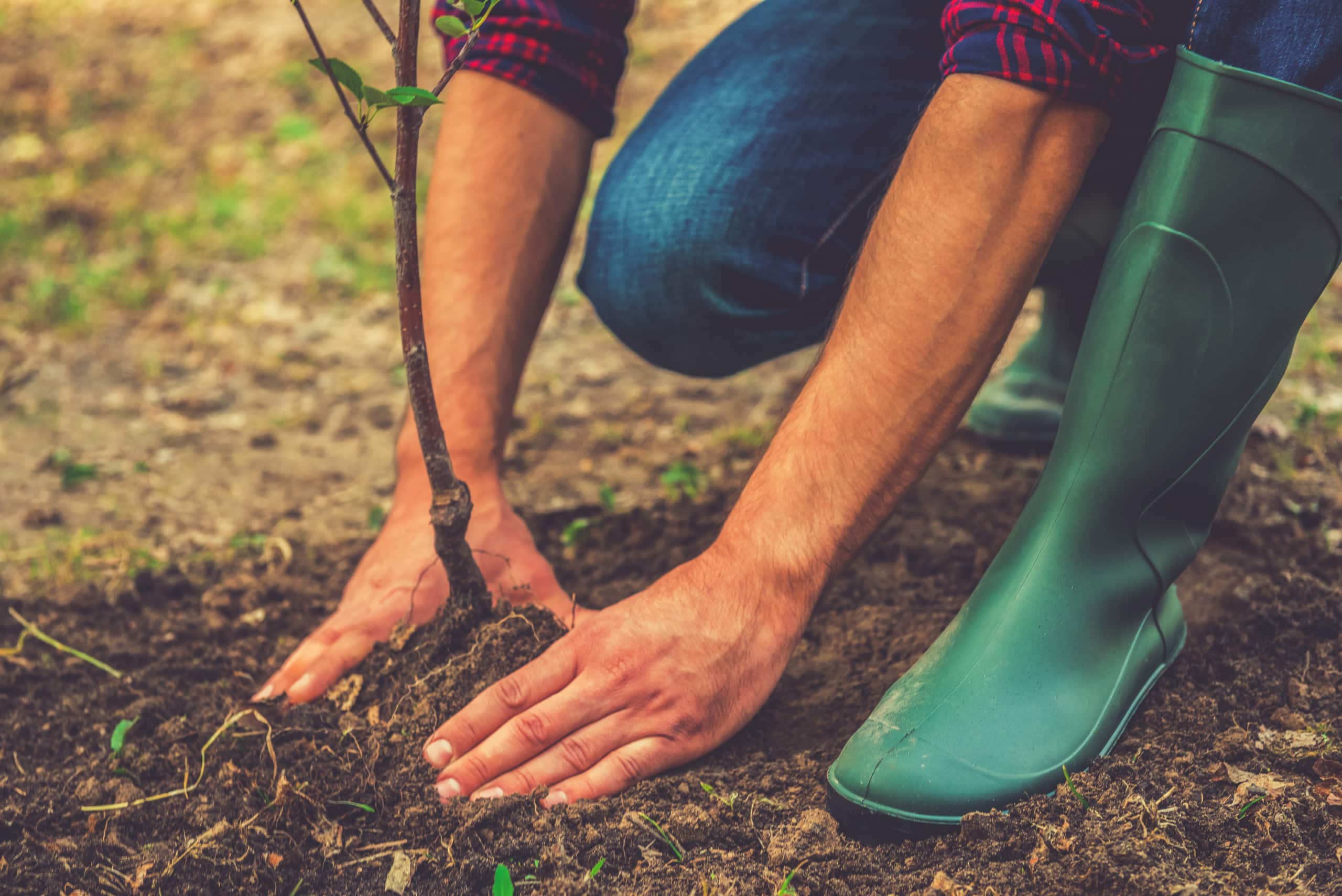 I find that varying the task at hand is a great way to keep interest and attention to detail high, but has the added benefit of preventing any repetitive strain.
Then, if you've completed a job, sit on your garden bench and really revel in the satisfaction of a job well done. Reflecting on what you've accomplished and enjoying your garden space is what it's all about.
Tip:
Put plenty of water out in
the garden, not only for birds but for bees
that are busy pollinating.
Get outside and engage with your garden, even on your own. You will soak up some vitamin D and tap into a great source of exercise. You'll definitely feel better for it.
Happy gardening everyone!
In the summer, how often should we cut our grass?

Between the months of March and October, you should be mowing the lawn one or two times a week (depending on how fast it's growing) and it's best done at mid-morning or afternoon to evening when it's not dewy but not too hot either. You want to cut it back by about two-thirds of its overall length.
Should I re-pot my houseplants now?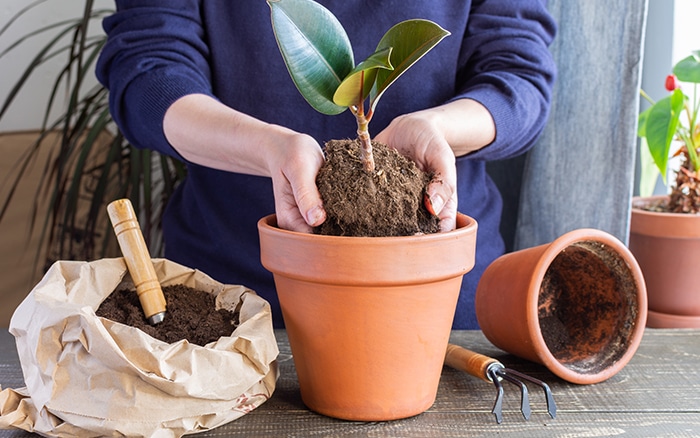 Yes, spring is the perfect time to start repotting houseplants. If you can see the roots through the drainage holes in the bottom then they need repotting, but some plants will benefit from just new potting soil with fresh nutrients. If needed, repot one size bigger so that roots will have space to develop and keep the plant strong and healthy.
David Domoney is a Chartered Horticulturalist, Broadcaster, and Author. David has worked with a number of the UK's leading garden retailers as a plant buyer and strategic consultant. With more than 30 years experience, in horticulture, David is as passionate about plants now as he was when he bought his first plant at a village fete.