Flower-giving traditions stem back to the Victorian act of 'floriography', the communication of flowers as cryptic messages. Today, we still send flowers to celebrate Valentine's day and, when on the lookout for unique gifts, homegrown bouquets could be just the token you're been searching for. These romantic recommendations are easy to grow and sure to render cupid's arrow redundant this year.
Planting for a love is the ultimate Valentine's gift. Growing something together, to enjoy as the year unfolds, is truly romantic and there's a whole world of plants you can delve into to show your affection. HT roses, otherwise known as single-stemmed roses, are traditionally given on Valentine's day and the timing couldn't be more perfect because now's the time to get them planted to flower by summer.
If you're limited on space, miniature roses work well in containers for patio growing and can also be planted right away.
Roses love soaking up the rays so situate cultivars like Anna Ford 'Harpiccolo' in a sunny spot and shaded gardens can plant climbing roses like Nice Day 'Chewsea' against a wall or trellis.
For a great effect, buy romantically named cultivars like 'happy memories', 'lovestruck' and 'valentine heart' to grow at home—it will be the cherry on top of this very-romantic cake.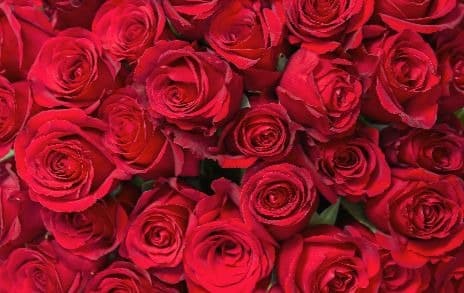 Get these into well-conditioned soil crammed full of nutrients and prune back dead foliage in March for a year of roses at your loved-up fingertips.
Look to Lily of the valley for a brilliant rose alternative signifying luck in love and often seen peering out of wedding bouquets, as it was for Kate Middleton's. Plant these in partial shade, sheltered under a tree is picture-perfect because they love being dressed with fallen leaves come Autumn. The bell-shaped flowers will spring into life during April and they'll produce red berries in summer—simply sensational.
If you want to present your loved one with beautiful blooms now, look no further than uplifting Galanthus (snowdrops) which is currently in flower and was traditionally pressed in books to give as a token of affection. Buying these in pots just after flowering, while the leaves are still green, is the best way of establishing snowdrops or plant bulbs in Autumn.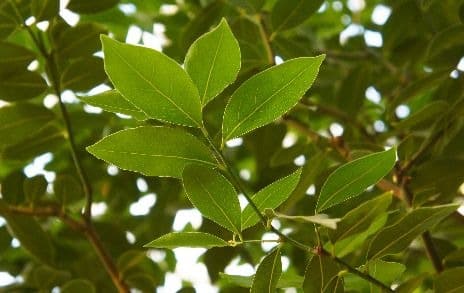 Though not known for their colour, bay trees make fantastic garden features but they're also steeped in romantic mythology signifying that couples who break bay twigs in two and each take half will ensure the continuance of their love—such sentimental traditions are lovely, but rarely practiced now.
Mature specimens will flower in delicate yellow buds in spring and the leaves of the Laurus nobilis cultivar can of course be used for cooking. As they're best grown in containers, pop them on your patio to grab a handful and splendidly season your cooking.
Symbols of love to inspire really sentimental gifts can be found in a variety of places and flowers are great for this because we all form a personal connection with them. For instance, Myrtus communis (myrtle) is a charming aromatic shrub that flowers in autumn and otherwise has no affiliations with romantic gestures but it's one that sticks in my mind because it was used in the late Princess Diana's wedding bouquet.
This unassuming evergreen is brilliant to grow in the garden and supplies a subtle floral display once summer favourites have died off, so such a selection might be just what you're looking for.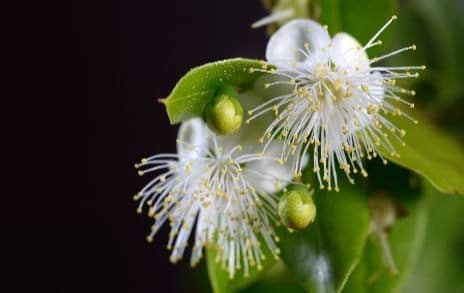 Grow Jasmin inside the house for an amazing indoor aroma to set the scene. New research suggests that scents can summon memories for years to come and jasmine's aroma is found in most perfume fragrances because it's said to produce a euphoric response.
You'll find charming jasmine hoops in the garden centres now because, even though they're typically summer flowering, jasmine are set for roughly six weeks in the cool of autumn to encourage buds for an early February bloom. Jasminum nudiflorum (winter jasmine) will produce delightful bright yellow flowers 2.5cm in width, bringing a burst of fragrance to your home.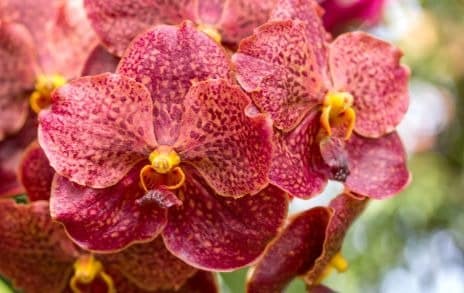 For long-lasting displays, orchids will persist longer than any cut flowers you can purchase.
These exotic ornamental houseplants symbolize love, luxury, beauty and strength and are available in a spectrum of dyed and natural colours to suit all colour schemes. Contrary to their reputation for being fussy, they're so easy to care for once you know how.
A clear pot and regular misting will see these treasures thrive, as they don't enjoy having covered roots submerged in water.
Position in a bright room, but not on a windowsill as direct sunlight and drafts cause damage.
So, for flowers that speak volumes, look to these sentimental sensations and delight your Valentine's with something far sweeter than chocolates.
Tip:
Go halves on
bags of compost and fertiliser
with your neighbours or allotment buddies
to save some pennies and
avoid wastage.
How can I tell if neglected plants are too far gone to save?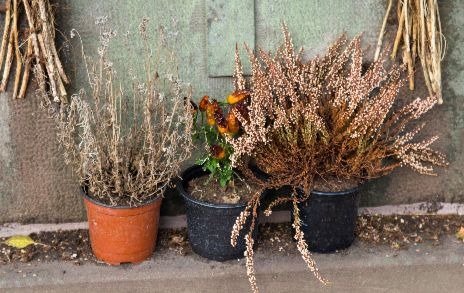 If your plants have gone through a period of neglect, it's not too late to turn it around. Check they're still alive by scraping the stem with your nail or bark carefully with a knife. If they're green inside, they're still hanging on. Touch the soil to check if they need a water, remove dead growth and treat the soil with some organic matter to condition.
I've heard banana skins take a while to compost; is there another use for them?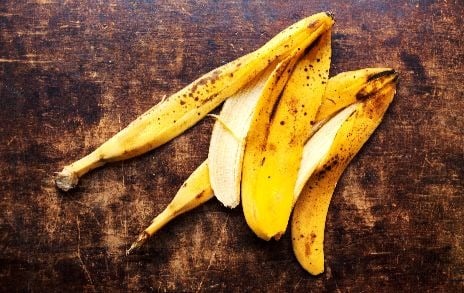 Yes! Bananas are great in the garden. Hang them in your greenhouse to ripen a crop of tomatoes or use them to feed your roses, because they add potassium to the soil. Bananas shouldn't take more than a few months to breakdown in the compost but keep the soil turned regularly to speed this process or buy a rotating or heated compost bin to speed decomposition.
David Domoney is a Chartered Horticulturalist, Broadcaster, and Author. David has worked with a number of the UK's leading garden retailers as a plant buyer and strategic consultant. With more than 30 years experience, in horticulture, David is as passionate about plants now as he was when he bought his first plant at a village fete.