One of the greatest things I ever put in my garden was a greenhouse.
It effectively became another room to my home. I'm in there all the time. A greenhouse should be equipped with everything you need, and not only for the garden. You also need a radio and, if you have electricity, even a kettle.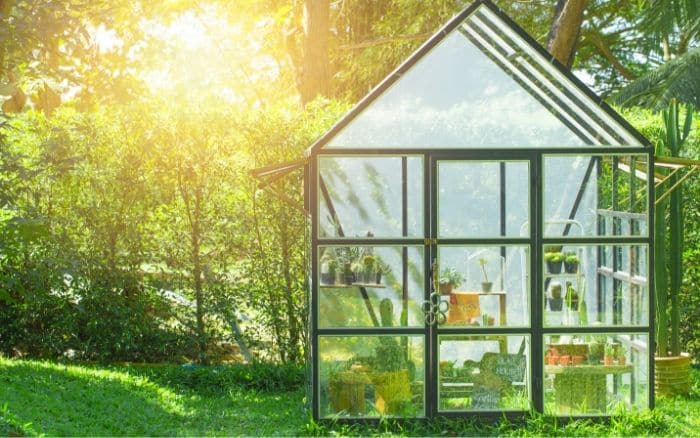 Great escape aside, the greenhouse is there to help your plants grow – not just the exotics, but also for getting things like vegetables, fruits and bedding plants off to a good start. By growing from seed you can save money and enjoy the process of gardening from the very start to planting out. And it extends your gardening the whole year round – giving you a sanctuary to over-winter sensitive plants, such as geraniums or fuchsias, for the next year.
So where do you put a greenhouse and what type should you choose? Make sure it's not under any trees for starters. You don't want branches crashing through the roof during gales, nor leaves and bird droppings covering it. You do want as much light as possible. Try to keep it out of the most exposed part of your garden to protect it from high winds.
If you have a clear outside wall you can get a lean-to against your house or garage – it saves money and space. They're supplied with toughened glass these days. A basic 6ft x 6ft model will cost from £300. Many of them are self-assembly, with detailed instructions and they all have a long guarantee covering workmanship and materials.
Coldframe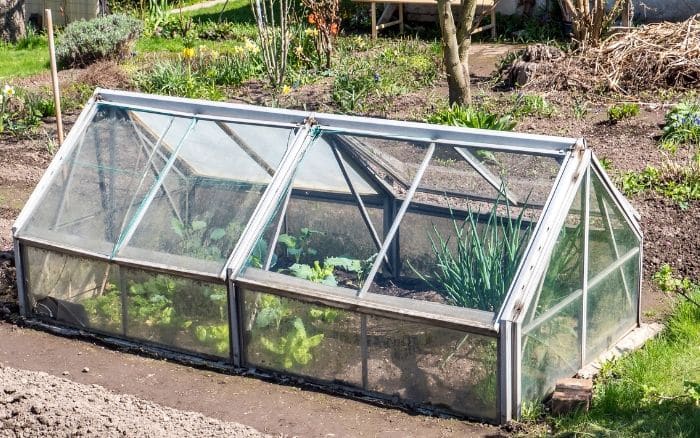 If you don't have a big budget, you could try a cold frame instead. These stand at thigh height with brick or wooden sides and a slanted glass roof. It won't be quite the Full Monty, but it gives you extra options in the garden



Placement
I'd suggest putting a path down the centre of the greenhouse – flagstone or concrete slabs are fine. Some gardeners like to have a soil bed on either side for growing too. Inside I put workbenches to the left and right. Underneath them I have flint gravel to soak up moisture. At the far end is my potting table. It always has bags of soil and pots at the ready and pots at the ready.
Above the benches I have a thin strip of shelving for seed packets, labels and the like. It is also well worth investing in an automatic window vent so you don't have to fret about running backwards and forwards as the weather changes.
Having a greenhouse is an investment but it will repay you a thousandfold over a lifetime.

David Domoney is a Chartered Horticulturalist, Broadcaster, and Author. David has worked with a number of the UK's leading garden retailers as a plant buyer and strategic consultant. With more than 30 years experience, in horticulture, David is as passionate about plants now as he was when he bought his first plant at a village fete.