A greenhouse is not only an extension of your garden but also a great way of extending the growing season.  They're not cheap, so it's important to choose the right size and style for your particular needs.
Remember you'll nearly always need more growing space than you think, so try to buy the largest you can for your budget and available space!
Here are some important things to consider when choosing one:
A good standard size is 1.8m x 2.5m but smaller versions are still extremely useful if you only have a small garden space.
Lean-to models are great to place against a sunny wall as, apart from being space saving, they benefit from residual heat stored in the wall.
There are also styles designed for wheelchair users with either wider doors and no step up or sides that open.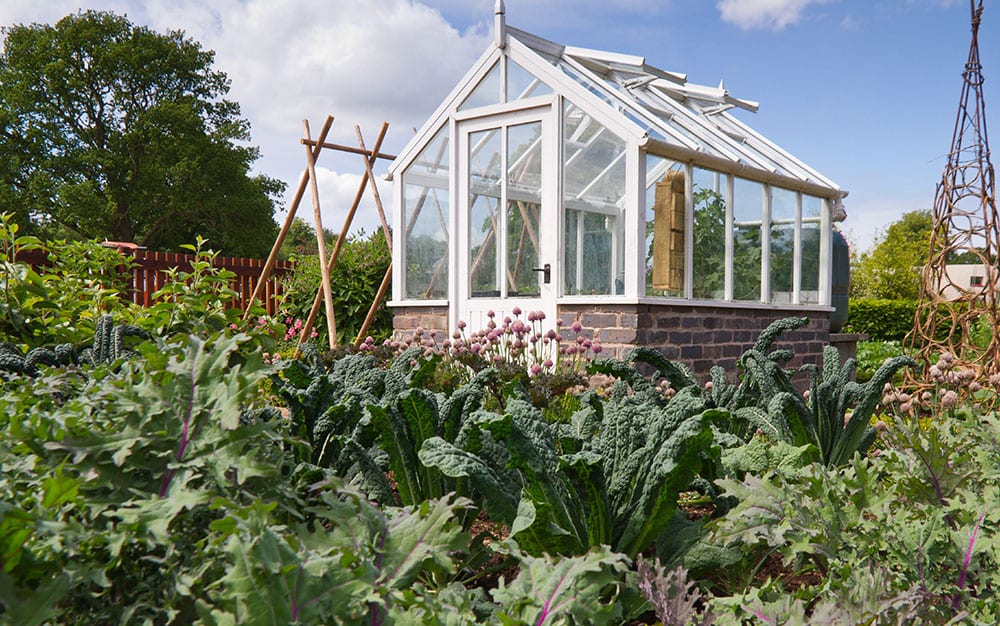 Most greenhouses are made from either aluminium or wood. Aluminium greenhouses are virtually maintenance free as they're almost 100% corrosion resistant.
The glazing bars for the glass panes are slim which also allows maximum light into the greenhouse. They are also usually cheaper than ones made from wood.
Wooden greenhouses are made from either hard or softwood. Hardwood ones are very rot resistant, but much more expensive than softwood ones. However, softwood greenhouses do need a lot of maintenance to stop them from rotting.
If your priority is to have as much light in the greenhouse as possible then choose glass to clad the greenhouse. Horticultural glass is generally used but if you have young children or lively animals you might want to consider paying extra for toughened glass.
If keeping heat in the greenhouse is more important, then not only is polycarbonate cheaper but it's possible to have it twin or triple-walled for maximum heat retention. Bear in mind that the amount of light getting in is much lower than glass.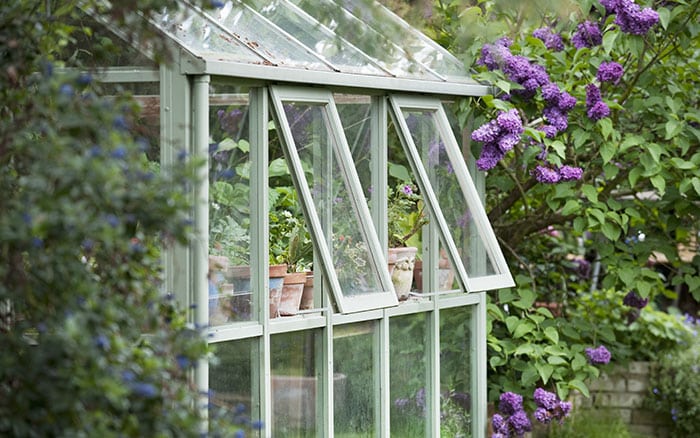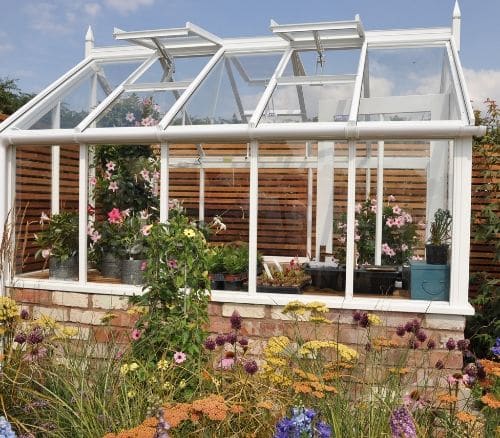 Overheating is one of the main causes of plants dying in greenhouses. So, make sure the one you choose has plenty of vents or opening windows on both sides and at either end.
Some can be supplied with automatically operated temperature-controlled vents.
If you live in an area affected by strong winds, it's advisable to get galvanised steel braces fitted to reinforce the base of your greenhouse to help keep it secure during gales.
Using these tips, you can choose the best greenhouse to suit your garden style and size, to get the most out of your budget.

David Domoney is a Chartered Horticulturalist, Broadcaster, and Author. David has worked with a number of the UK's leading garden retailers as a plant buyer and strategic consultant. With more than 30 years experience, in horticulture, David is as passionate about plants now as he was when he bought his first plant at a village fete.