Courtyard gardens tend to be smaller spaces, surrounded by walls and neighbours. So, in these gardens it can be key to create a relaxing atmosphere that is private whilst making the most of the space with furniture and plants without it looking cluttered.
These types of gardens usually act as an extension of the house because of their size and positioning. In addition, the whole area tends to be seen from indoors, which means having a great looking garden is key.
Whether you want an outdoor sofa, a picnic bench or a lovely bistro set for al fresco dining, be sure to be practical about your choice. You'll need to consider the space you have to spare and prioritise what you want from your garden.
Choose furniture that has double uses. For instance, benches that are storage underneath, or benches that can be used as a shelf for displaying containers and moved when needed as a seating area.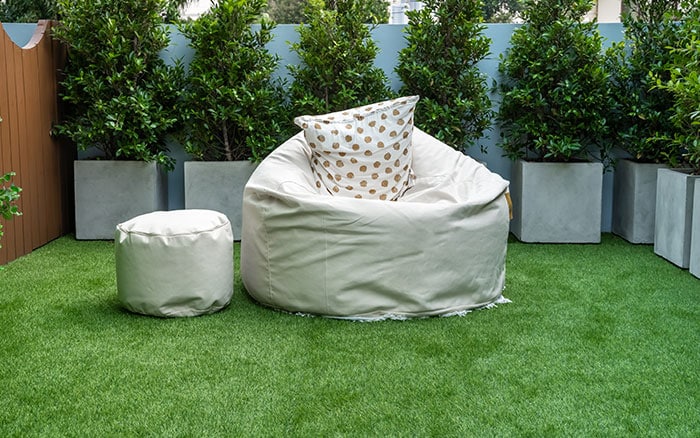 Limit the materials and plants used. In small spaces, it's easy to cram as much in as possible and create a cluttered appearance. Therefore, it's ideal to choose one or two materials that are repeated, whether than is a type of wood, or steel.
Similarly, choosing colours or types of plants to be repeated within the garden design can create a clean and sleek design. For example, mixing ferns and ornamental grasses for a minimal but green garden.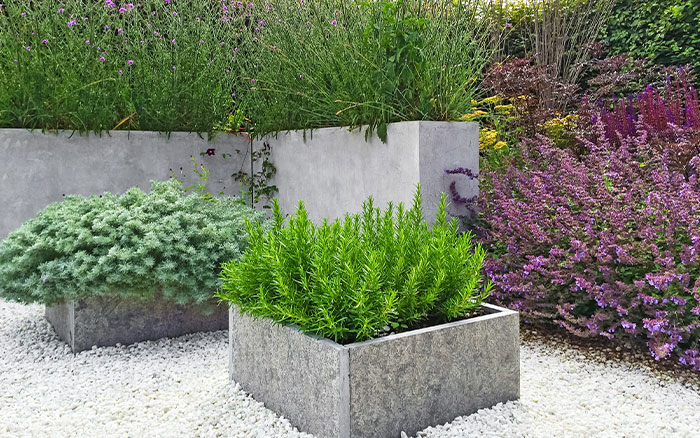 In the same way, sticking to a few colours will help to create a relaxing space. Use neutral colours such as cream and grey for accessories, but still add in personality with colour through your embellishments to suit your style and the plants that you pick too.
In courtyard gardens, containers are ideal. Tall planters and statement pots can look great, especially in a paved area. The varying heights will draw your eye to the different levels and the plant stands or containers will bring some personality to the space.
Container growing is also practical in a small space because they can be moved if more space is needed at any point.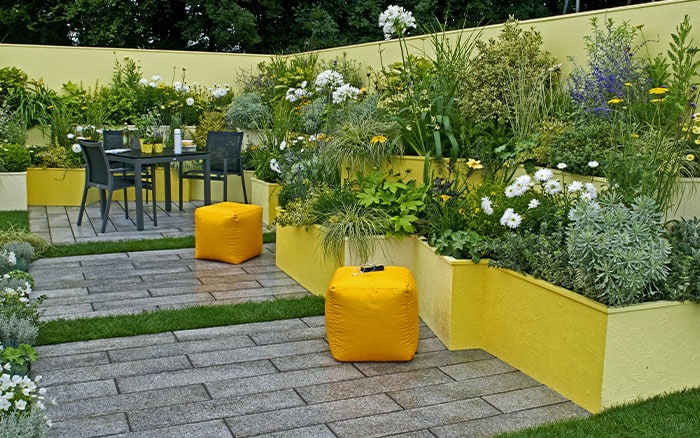 When planning your garden design, consider your entrance and exit points. Check there is enough room for the elements and features you want to include.
Ensure they are in the best position to allow movement and access easily to suit your needs.

In fact, a great way of making the most of a small space is to bring in another level. This can be done by incorporating raised beds or steps to form a separate area.
It'll increase the height of the space and by creating compartments will give the illusion of a bigger area.
With these tips, you can have a fantastically functional courtyard garden full of practical furniture and plants that will bring your garden to life.

David Domoney is a Chartered Horticulturalist, Broadcaster, and Author. David has worked with a number of the UK's leading garden retailers as a plant buyer and strategic consultant. With more than 30 years experience, in horticulture, David is as passionate about plants now as he was when he bought his first plant at a village fete.