Alleyways and courtyards are a great way of adding some character and charm to every nook and cranny of your home. Whether you have an unloved alley leading to your garden, or a lifeless paved courtyard, there is so much potential.
Here are some of my favourite garden alley ideas to bring new life to your empty areas. From lighting and wall decoration to plants that thrive in shady spots, there will be something that you can add to spruce up your space.
Between a fence and a hard place
Fences and walls are blank canvases that can be filled with colour and character. Hanging baskets full of cascading plants like lobelias are a great option, or filled with sweet alyssum for that divine aroma whenever you walk past. Alternatively, use your hanging basket as a spot to grow some strawberries, as long as it is in a space that gets sun.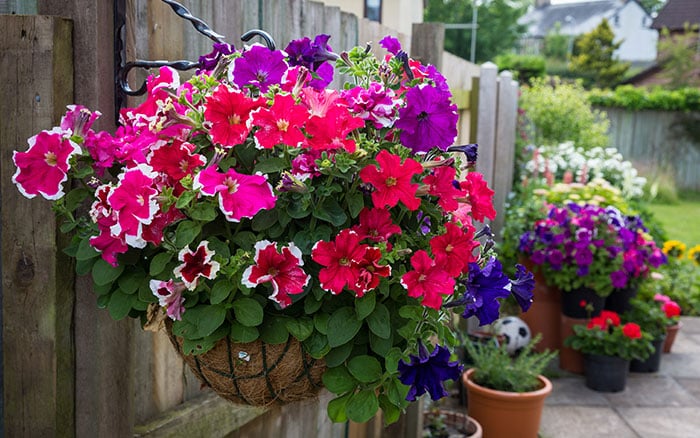 Along the side of your home or fence you can fit some garden shelving to display plants or ornaments. Or use smart shelving by using Pavestone's Moodul walling that fits together like blocks allowing shelves or flower boxes to be hung with ease.
Climbers are a classic option of adding some colour at a height and there are plenty to choose from. Hedera helix (common ivy) is an evergreen option that is low maintenance and will grow in any soil type in full sun, partial shade or full shade.
Nothing will warm up a space and bring it to life like life itself. Whether you have a little border running along the fence, or you are using baskets and containers, adding plants will change the entire atmosphere of your alley.
So which plants love a shady patch to grow in? These few will thrive in your alley and brighten it up beautifully:
Fuchsia
Fuchsias are sturdy little plants that can survive in semi-shade positions, and hardy varieties will come back year after year for fabulous colour.
Ferns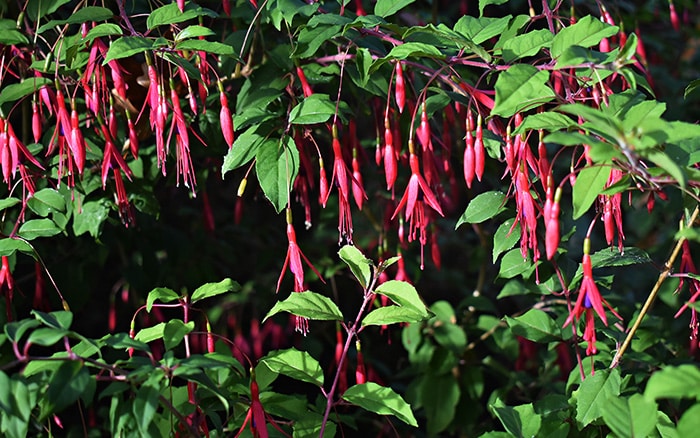 Ferns are used to shady forest floors and are made for this sort of environment. They make a stunning foliage addition to fill any space.
Coral bells
Coral bells, or Heuchera, are available in a stunning range of colours including green, bronze, orange or purple, and they are great in borders or containers.
Camellia x williamsii 'Rose Quartz'
These evergreen shrubs will brighten up a full shaded or partially shaded spot with their semi-double pink flowers that bloom in the spring.

Adding lights is one of the best ways to turn your dingy alley into an enchanting passageway.
One of my favourite options is to use string lights with good sized bulbs back and forth in a zig-zag pattern above the alley. You can use multi-coloured bulbs or just a nice warm yellow throughout – either looks great.
A couple of simple lantern-style lights on the wall are also a great way to dispel the darkness.
Another lovely choice is to use cascading fairy lights, sometimes called icicle lights at Christmas. You can run these along the fence, and then you can also see them from the kitchen while you're washing up.
But of course, one of the most relaxing and inviting lighting options will always be candles. Whether you use some lovely lanterns, or you make your own using old jars and twine, you can never go wrong with candles.
It's the finishing touches that really give the space a soul of its own, so here are a few ideas that will do the job beautifully.
Pergola
This one isn't a small job, and you have to be conscious of how much light you are willing to lose, but a pergola that can hold baskets, climbers and lights will give an enchanting finish to a passageway like nothing else.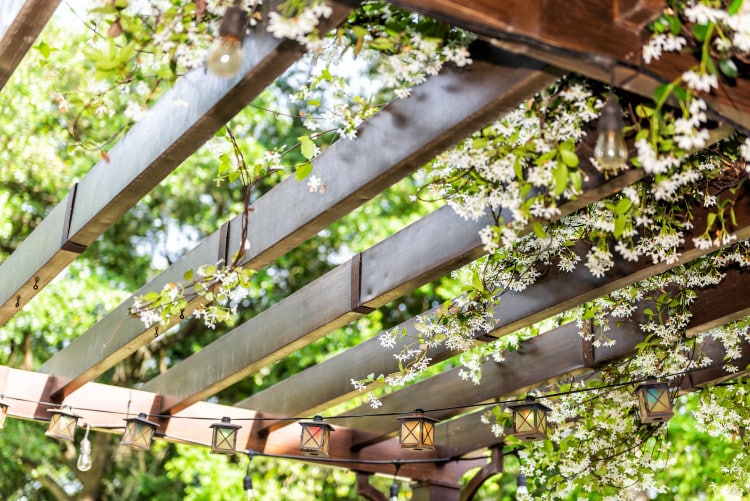 Bench
Most people think that a bench should go in a nice sunny spot in the garden but adding one to the alley not only looks wonderfully quaint, it also makes it an inviting place. It tells you that this is a space to be used and enjoyed.
Water features
The alleyway is the perfect place for a little water feature. That lovely gurgling sound as you step out of the back door is like a wave of tranquillity.
There's no such thing as dead space, there is only unused space, and unused space equals potential. So, get into your garden and make it as beautiful as it can be.

David Domoney is a Chartered Horticulturalist, Broadcaster, and Author. David has worked with a number of the UK's leading garden retailers as a plant buyer and strategic consultant. With more than 30 years experience, in horticulture, David is as passionate about plants now as he was when he bought his first plant at a village fete.