As 2020 shifts into full gear, gardeners are looking to the year ahead to guide their gardening decisions. Here, we look at the top 10 trends for the year ahead and how they'll train, shape and tend to our gardening gambit.
So, if you're new to the gardening game or as green-thumbed as they come, here are what's hot in 2020…
1. Natural materials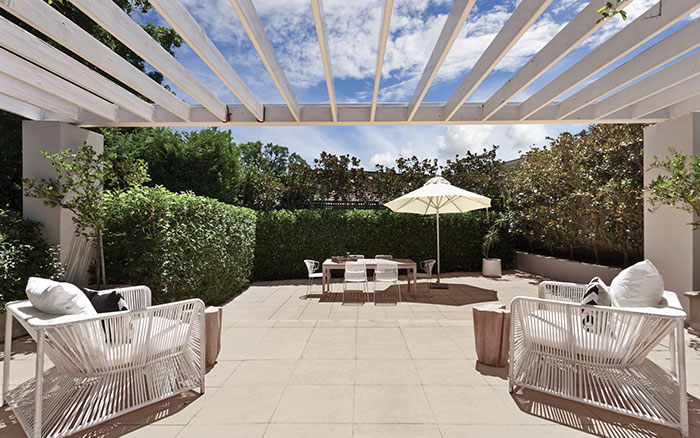 Gone are the days of patio paving being bog-standard slices of concrete in boring bland tones, purely there for functionality.
These sleek porcelain slabs from Pavestone mimic the best natural flooring products you could ask for, yet they're super-durable, easy to maintain and will make your patio the envy of everyone next summer—so you get the best of both worlds.
2. Easy    growers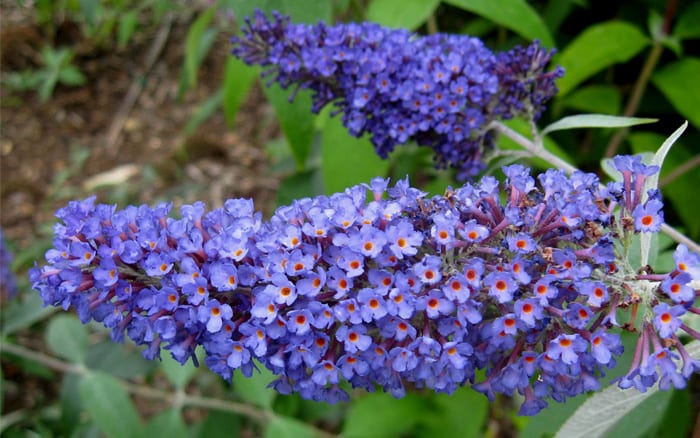 With more and more beginners turning to gardening for better health, in 2020 we'll begin to see a 'back to basics' approach to gardening. Planting doesn't need to be fussy to be full of health benefits. So, go for salad crops which are quick to crop, or buddleja which is low-maintenance and great for wildlife, or even mix n' match with strawberries grow in hanging baskets for both a great taste and good looking plant.
3. Multi-purpose plants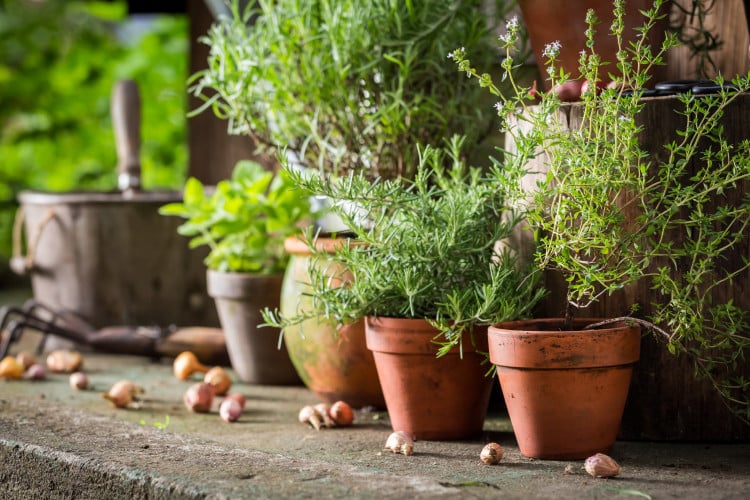 Plants with more than one purpose are something you're sure to see a lot of. If they perform a double dutyit  means they're packing double the rewards. You might be planting to give interest to your garden whilst also helping to insulate your home with climbers like Virginia creeper. While herbs such as spearmint, thyme and lemongrass help deter wasps in the summer and can also be used in your cooking.
4. Space-saving wins

If you've written off gardening in the past because of lack of space, you'll be happy to know that we're all on the search for space-saving techniques and vertical growing is a great way to pack in the plant-growing power. You can either mount pots or troughs on the wall to grow herbs or ornamental flowers, or perhaps try growing climbing crops or trellising cucumbers to make use of the vertical space by the bucket full.
5. Urban-life hacks

With more and more of us settling into urban living, many are on the search for interesting plants for specific growing conditions. Whether that's a shaded patio filled with Lamprocapnos spectabilis (bleeding hearts), nooks in need of pot plants, or a sun-drenched rooftop that needs hardy plants like black-eyed Susans. Design is also key, maximising the look of the space using clever tricks and optical illusions to give that ultimate impact.
6. Sustainable solutions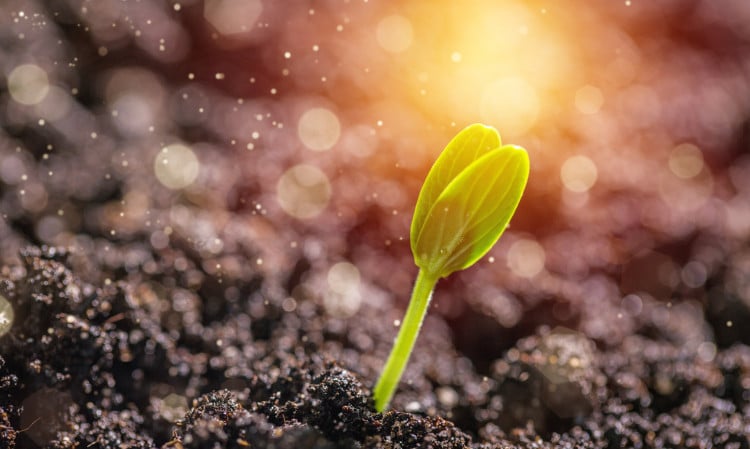 We're more eco-conscious than ever and so are on the look out for gardening approaches which aren't going to have negative lasting effects.
Pest control is a hot topic in the gardening world and people are trying ways to keep them in check without the use of chemicals. Companion planting, crop rotation and soil conditioning can all play there part in supporting healthier plants for 2020.
7. Grow your own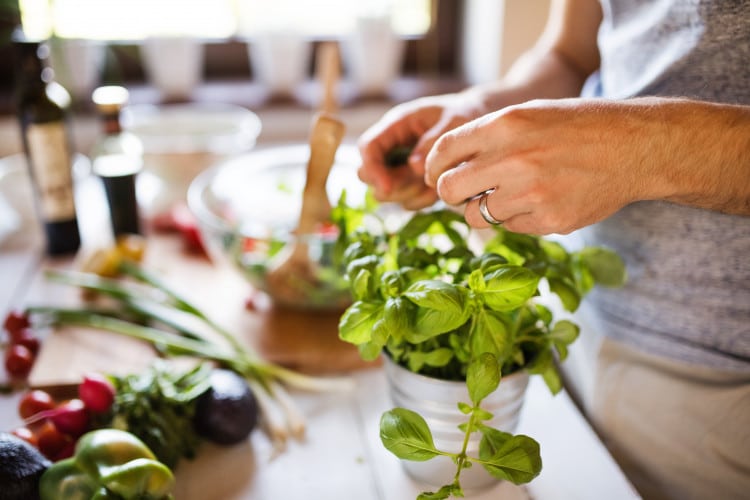 More and more people are enjoying the full-circle experience of growing food. It's simple really: if you love your food, you'll love growing it at home.
Not only does this give you access to freshly grown produce, but you can grow what you most enjoy so it's readily available instead of relying on shop-bought crops, so we're sure to see a resurgence of the time-old veg patch passion.
8. Plants for healthy homes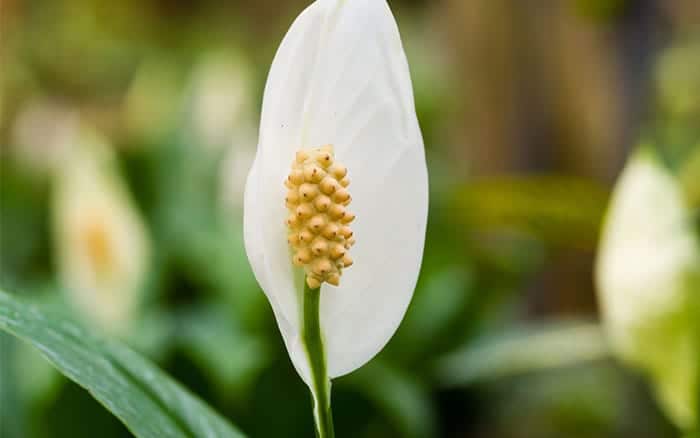 As well as outside, we're turning our attention to the goodness of gardening inside our homes. Plants have the fantastic ability to uplift our spirits to provide mental wellbeing and also clean the air to deliver better physical health too. Peace lilies have been found to remove toxins for the air and are rather easy to care for. Their white flowering spathes are also really striking to look at.
9. Tech to the rescue

We'll be upping the ante when it comes to caring for our well-loved and much-needed house plant companions; turning to the use of technology to keep up with their care alongside our hectic routines.
Self-watering pots, light-up plants and apps that measure light conditions are all on hand to help with your indoor gardening needs and anything that gets people engaging with nature is alright in my book!
10. Plants that impress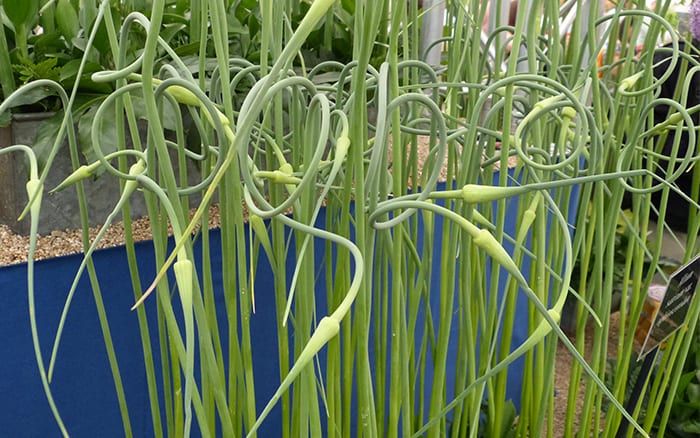 Plants that stand out from the crowd are all the rage and Instagram is swarmed with plants with a little extra on offer. Whether that's pink tinged succulents or plants with a sensation scent. My favourite plant varieties to rise in popularity are crops that also have the WOW factor. Allium sativum (serpent garlic) is spectacularly spiralled like a snake for visual impact, or look to chocolate and pineapple mints for aroma and flavour that have real star power.
11. Wild about wildlife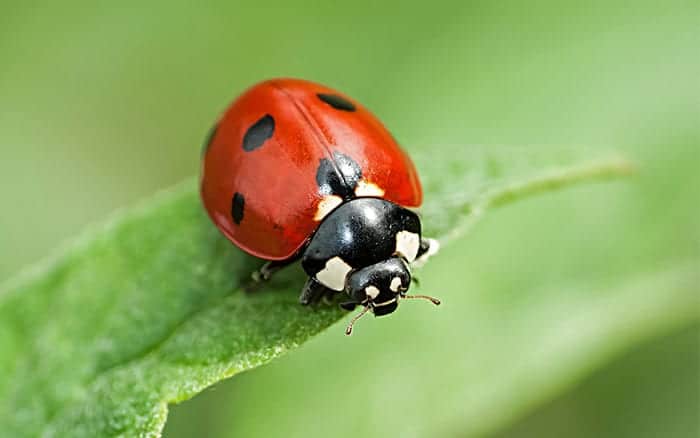 That's right, there's nothing more trend worthy than encouraging more wildlife into your garden. The relationship between gardener and garden wildlife is as old as time but it's never been more current to be eco-conscious and our local wildlife have a big part to play in keep our green spaces healthy. So, whether you're jumping on the Hedgehog Street bandwagon or taking part in the RSPB's Big Garden Birdwatch for the first time, you're right on trend.
12. Living garden rooms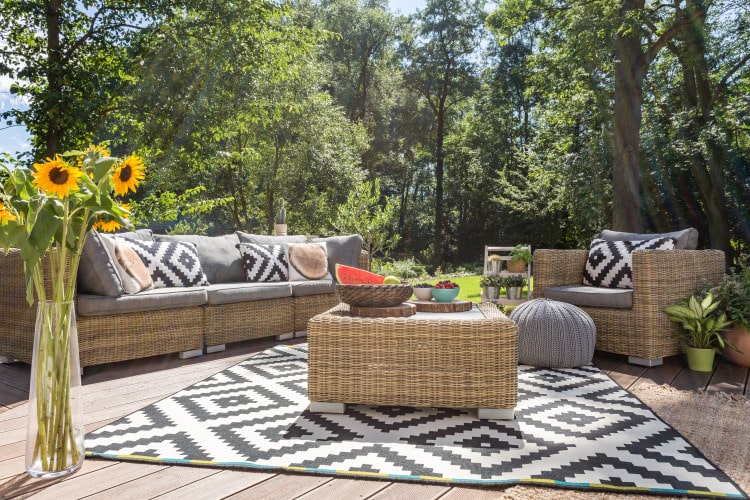 Extending your home by transforming your garden or patio into a garden room is on the rise. It's a great way to spend more time outside in the fresh air and can be used for relaxing or socialising during the summer and winter alike. Your garden also gives the perfect space to workout and garden gyms are a really effective way to keep fit and healthy. Else, what better place to collect your thoughts? Why not try yoga or meditation outside your home, in your very own garden room.
David Domoney is a Chartered Horticulturalist, Broadcaster, and Author. David has worked with a number of the UK's leading garden retailers as a plant buyer and strategic consultant. With more than 30 years experience, in horticulture, David is as passionate about plants now as he was when he bought his first plant at a village fete.