You can transform any outdoor space into a green haven, no matter what you have available. Balconies, courtyards, driveways, paths, walls or just a windowsill, you can use these urban gardening tips to bring some life to your concrete jungle.
Fill your window box with long-flowering plants like pelargoniums for a colourful display that you can see from inside your home. Alternatively, make your box practical and at perfect picking height and use it to grow some herbs.
Chives, rosemary, mint and sage are just some of the herbs you can grow in your window box, and there are all perennials which will give you a continuous harvest right at your fingertips to go straight into your delicious dishes.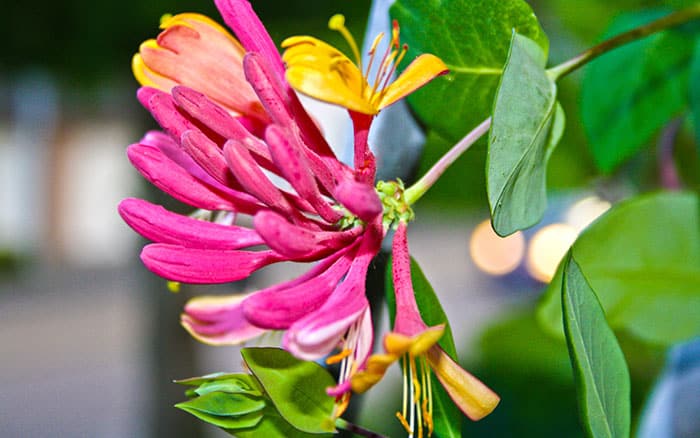 Cover bare walls with climbers by choosing self-clinging varieties like ivy or attach wire supports for roses and honeysuckle.
Climbers create shade, privacy, and a sense of immersion in a garden. If you are hoping to achieve a cottage style garden, 'Madame Alfred Carrière' is a charming choice.
North facing wall? No problem! Opt for tropical plants like cacti and Sansevieria trifasciata (mother-in-law's tongue).
They are evergreen and will transform your garden into an exotic space, where you can relax and be transported to a beach.

Create a colour explosion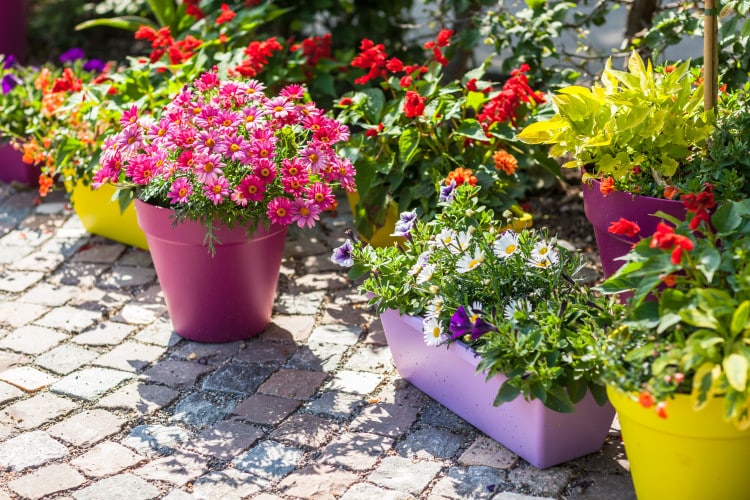 Create a stunning display of brightly coloured flowers like tulips, sunflowers, hydrangea, peonies, and irises.
It's not just the flowers that can provide colour, but unique containers and pots that can add a vibrant pop. Stagger them up steps or create height with hanging pots from walls.
Windows, walls, woodwork – you can grow plants from anywhere. Hanging baskets are ideal for urban gardens and will give you a green view from the window. By picking flowers with a pleasant aroma, they are perfectly at head height for you to benefit from their fragrance. Sweet alyssum has pure white, fragrant flowers in summer.
Alternatively, use hanging baskets to grow fruit like tomatoes or strawberries in a sunny spot.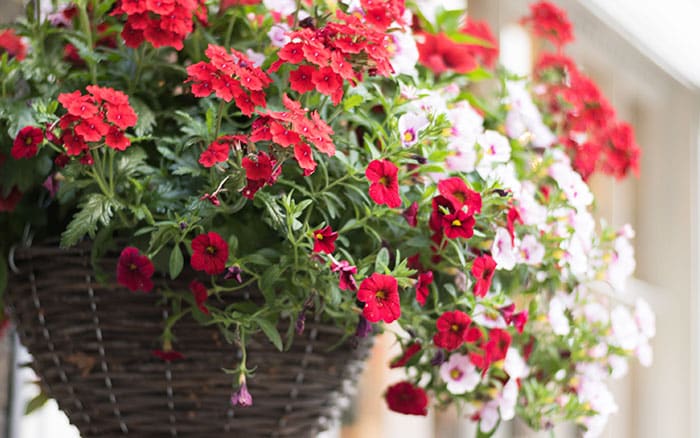 Take inspiration from traditional Mediterranean gardens and create a captivating courtyard.
Grow larger plants in pots on the floor, and use wall planters or hanging pots for smaller, vibrant flowers.
Choose Mediterranean varieties that cope with shade, heat, and low water levels.
Even if you've just got a small balcony, a little bistro set might fit perfectly next to a few containers full of bright plants.
It's not just about the flowers. Create a lush oasis on a balcony or paved area with foliage plants in pots.
Planting evergreens will provide interest and structure all year round and mixing plants with different textures, from architectural strap leaves to fuzzy vegetation will have a great impact.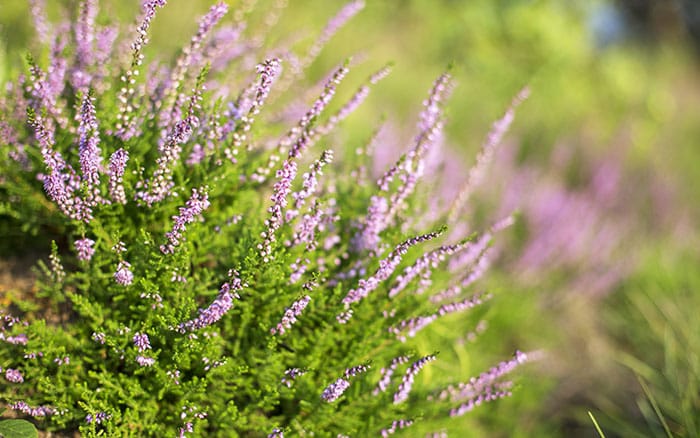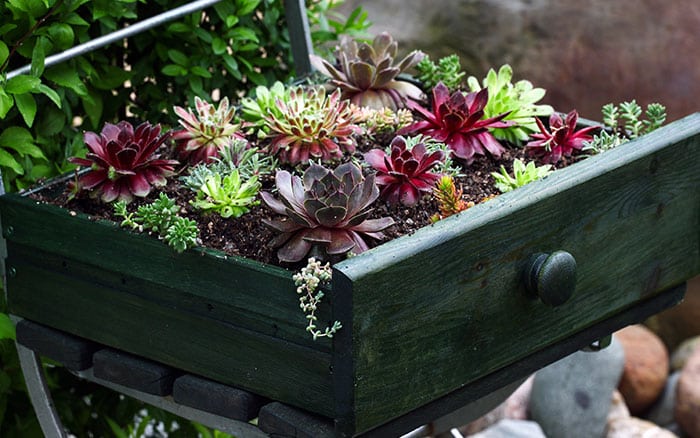 Create the illusion of having more space by upcycling props that will add height such as an old pair of wooden ladders or a chest of drawers that can be used as a structure to position plants.
These will act as focal points in your garden as well as being functional.
If you don't have an outdoor space, bring the outdoors in by introducing houseplants to your home. Succulents and cacti are low maintenance and a great starting point.
Flowering plants like orchids are growing in popularity, adding brilliant flowers to your interior, whilst foliage plants such as Boston ferns will add some green texture to your room and you can even position these in a hanging basket indoors.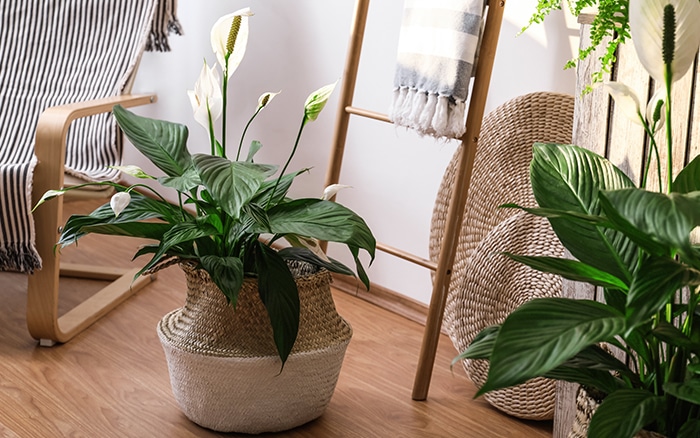 With these tips and tricks, you'll be ready to transform your small urban space into a structural sensation that is full of foliage, flowers and functionality.

David Domoney is a Chartered Horticulturalist, Broadcaster, and Author. David has worked with a number of the UK's leading garden retailers as a plant buyer and strategic consultant. With more than 30 years experience, in horticulture, David is as passionate about plants now as he was when he bought his first plant at a village fete.