Attracting wildlife into your garden is very important.
Not only does it provide a shelter and a haven for an array of species, it's also a garden lover's dream. What could be more rewarding than watching your new residents take up home in your garden? It's especially essential in urban environments where our wildlife may struggle to find shelter. Here are a few examples of how to build your own simple wildlife homes:
Hedgehog Homes…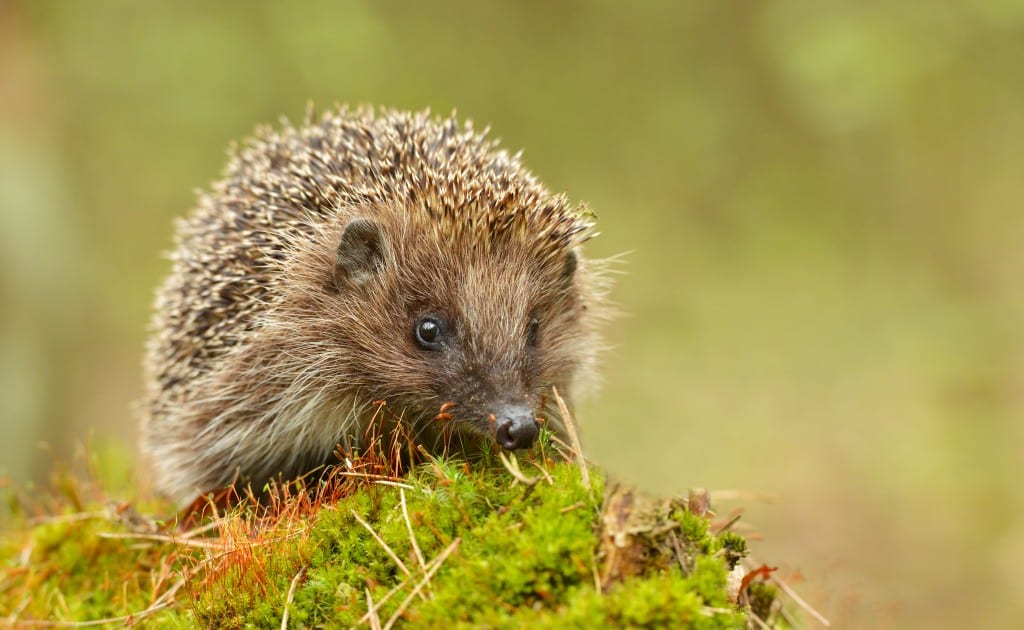 Give a hog a home to encourage these small, prickly, but cute creatures to hibernate and rest in your garden. You may even find they'll raise their young once your home is more established. Studies have shown that hedgehog numbers are decreasing which is a real shame given that they keep away pesky slugs.
Get your hedgehog home in place during spring or summer ready for when they are looking for houses in the autumn.
You can make your very own hedgehog home quite simply, all you need is:
A saw
Wood
A hammer
Nails
And some patience…

Hedgehogs can be very particular about where they live, they like to be out of sunlight in a quiet part of the garden under thick vegetation. Top tip: behind a shed is ideal with a small entrance door to ensure safety from other predators.
Insect Hotels…
It can be difficult for wildlife to find a safe hideaway or shelter in gardens. Building a bug hotel not only provides a roof for lots of nature, its great fun to make with kids. It's such a lovely way for children to learn and monitor their new residents in the garden.

Put your garden waste and odd bits to good use. You can use anything from straw, moss, pine cones, old pots, wood, dry leaves and logs.
Depending on where you choose to locate your insect hotel will reflect on the wildlife that'll move in. Bees for example prefer the warmth and the sun but other species like woodlouse love cold, damp conditions.
Bird box abode…
Attract our feathered friends into your garden with a nifty bird box abode. It's estimated that around sixty different species are known to use bird boxes.
From blue tits, starlings and even some species of owl. It will all depend on the type of bird box and its surroundings.
Making a bird or nest box couldn't be easier. All you need is: wood, nails and screws, a drill, a hammer, a saw, a tape measure and a pencil. Your box can be made any time throughout the year which is a bonus!

Don't worry if birds are not seen immediately, they'll be taking full advantage of the seeds and berries growing else where. When winter comes around again your bird box will be thriving with a display of garden birds!
Frog or Toad Dwelling…
Amphibians love cool, dark and damp conditions and what a better way than to treat them to a shelter, safe from any harm. They will spend a lot of the year on land and they love being underground so this dwelling is perfect.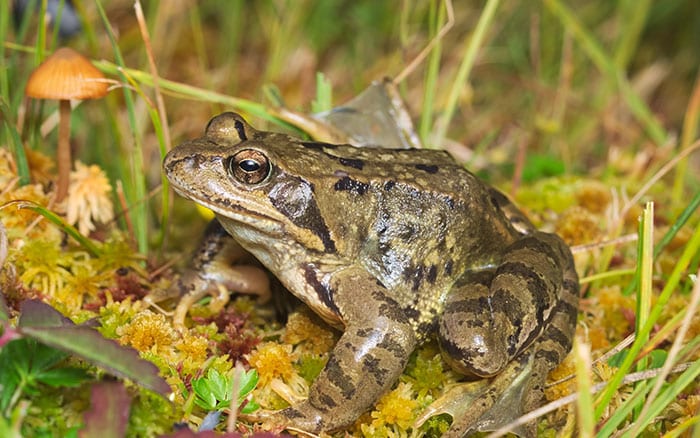 The location is key you need somewhere where you can dig a hold around 30-45cm deep. This will enable you to part bury your logs or stones. A shady spot is great and it doesn't necessarily need to be near a pond.
Alternatively, plant some terracotta pots into your borders. Plant half the pot sideways so it makes a little hut, add in a few leaves to make it nice and cosy for your visiting amphibians.
Wildflower Meadow…
There are hundreds of wildflowers you can grow in your garden, not only do they show an array of colour and a beautiful scent. They provide a haven for wildlife. It really is a win-win situation. Your wild flowers will attract bees, birds, butterflies and other wildlife into your garden for you to enjoy.
Some perfect suggestions of wildflowers are: bell heather, buttercups and bluebells, chamomile, poppies and daisies.

Have a go at attracting wildlife into your garden with your very own DIY animal homes.