Designing a garden is easier than people think. And choosing your plants and flowers is the best bit! But the huge number of choices can seem overwhelming, so here are my ten simple rules to get the best plants for your garden design.
Choose your colours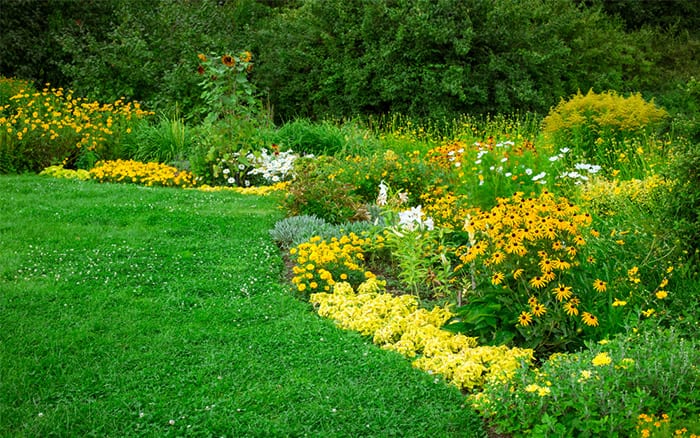 Colour is a hugely subjective issue, but if you are stuck for inspiration, try a colour wheel. It gives you a good, visual idea of colours that do and don't work together. Choose harmonious colours that are near to each other on the wheel, or create a contrast with colours from opposite sides.
Always stand plants together in the garden centre before you buy to check they look good as a group.
Sunshine and soil
One of the most important things is to match your plants with the growing conditions in your garden. All plants have a preferred spot and soil type. Azaleas and rhododendrons love acid soil and will suffer in alkaline conditions. Most plants don't like waterlogged soils, but species like Gunnera manicata will have stunted growth if you plant them in dry soils.
Light levels are important too. Sun-loving plants just won't grow well in shady spots. And make sure the plants you choose are hardy enough for your garden. If it's exposed to winds or gets very cold, tender plants may die over winter.
Tall order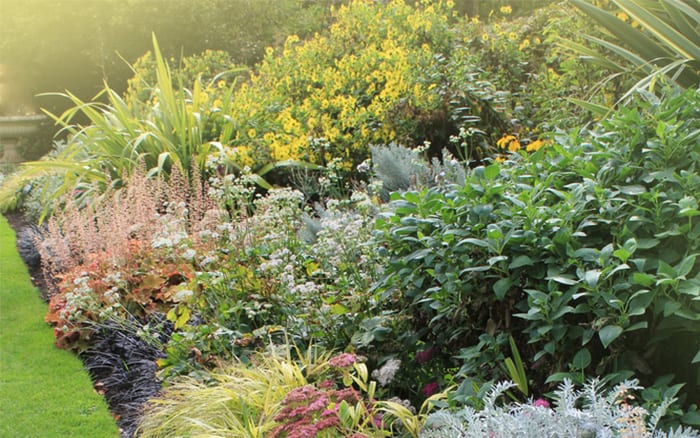 With any border, create structure by building a framework of tall plants at the back, followed by smaller plants in front. This creates a backdrop for the lower-growing plants. Some of my favourites are bamboo or Prunus lusitanica, which lend great foliage and highlight the smaller, showier plants at the front.
Insist on the best
Look carefully at plants before you buy them. Select the strongest and healthiest specimen that you can find – check for strong green growth and colourful foliage. Put back anything showing signs of pests or disease, and check the roots aren't cramped and pushing out the bottom of the pot.
Break the mould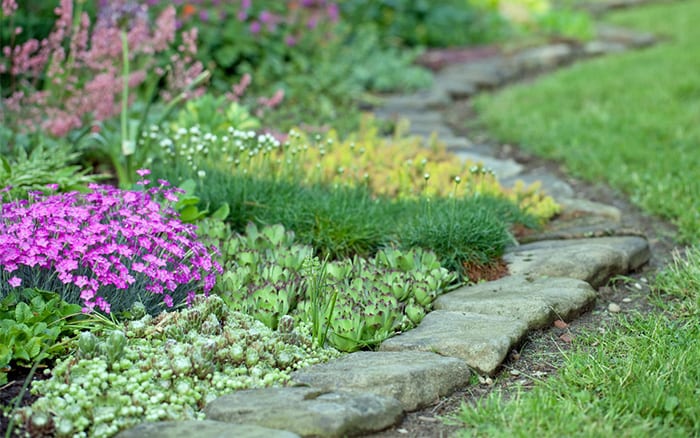 Break away from predictable designs by putting plants in unusual places and grouping different types of plants together. Alpines are not just for rock gardens – they make great ground cover under roses and fill cracks in the patio.
Try planting fruit trees at the back of mixed borders – they add unexpected blossom and bright fruits. Or why not use climbers as scrambling plants through old trees for added embellishment?
Get some focus
Create standout focal points in your garden with striking plants. Try a small specimen tree in the centre of the lawn, or a tall column of conifer to mark the corner of the garden. Focal points allow your eyes to focus on one spot when you look at the garden, bringing order to a planting scheme.
A word of warning though – don't overdo it. Every extra focal point you put in will weaken the impact of the others.
High climbers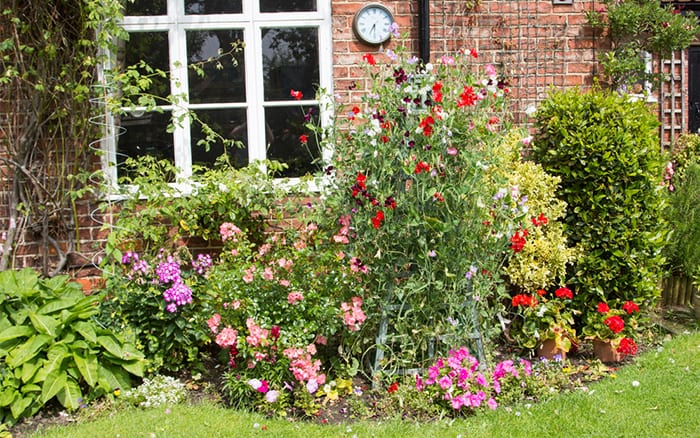 Climbers are traditionally used to cover fences and walls, but they work well within the garden too. Grow them around wooden wigwams to add height and structure and break up your garden planting.
Try adding one in the centre of your bed or use a pair to mark the start of a garden path. Place the wigwam in the soil and plant climbers around the edge, training the tendrils up through the slats.
Space and place
Before you buy new plants, find out how big they will be when fully grown. There's no point buying a plant for a specific spot in the garden that triples in size and takes over the whole bed. It will smother surrounding plants and kill them off. Check you have enough space for the plant to grow into.
Four seasons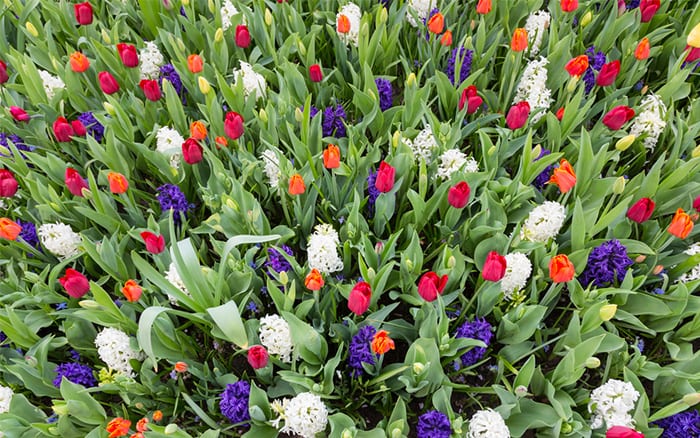 We are lucky in this country to have dramatically changing seasons. Choose a mixture of evergreen and deciduous plants to make the most of the seasonal colour variations. Remember to include spring bulbs for that first burst of colour each year, and use foliage for green interest.
Any time you notice a bare spot in the garden, go to the garden centre and choose a plant that looks its best at that moment. That way you will have year-round colour.
Vary your shapes
Shapes can be used throughout the garden to create harmony or contrast. For example, a neatly clipped box in the shape of a dome would contrast with the hard architectural shape of an agave, or work harmoniously with a soft looking euphorbia.
Try grouping plants with spiky, defined shapes in one place for impact, or add sharp, structured shapes among flower beds as focal points.
Follow these 10 rules and fill your garden with the best plants!