Spring is finally here! The days are getting longer and warmer. It's a great time of year, as new life bursts forth and the garden is transformed. Here are three top gardening jobs for March.
Just a word of caution – if the weather is still cold, wait a few weeks before sowing any seeds. One late frost could kill of vulnerable seedlings.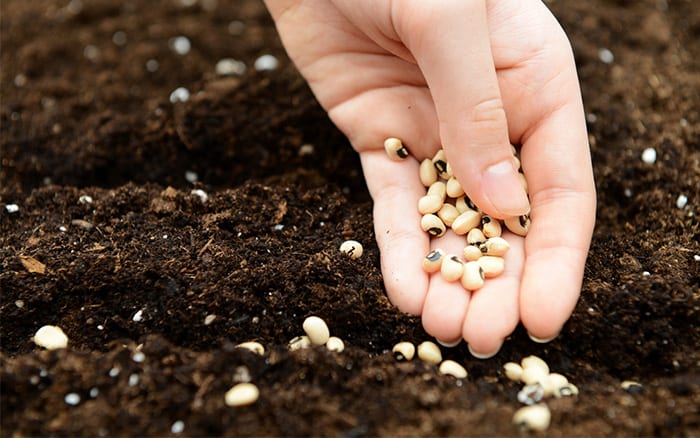 As the soil warms up this month you can start to sow broad beans, salads and sweet peas. If bad weather is forecast, cover seedlings with cloches to protect them. March is also the time to plant out onion and shallot sets. Make sure you protect them from birds by covering with fleece or netting.
Finally, if you're planting early potatoes, get them in the soil this month. Check packet instructions before sowing seeds – they contain all the information for that specific variety.
General garden fertiliser is great for boosting roots, foliage, flowers and fruits together. You can apply it around shrubs and perennial plants this month and let the rainwater take it down into the soil.
Follow instructions and cast over the bed as if you're feeding chickens and water in. It will give your plants a head start when the weather warms up later.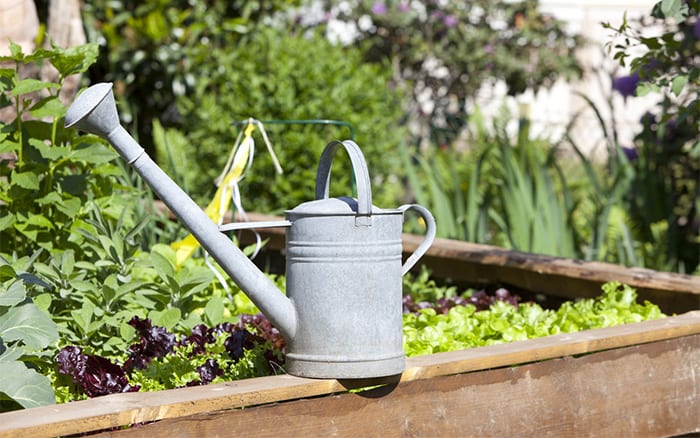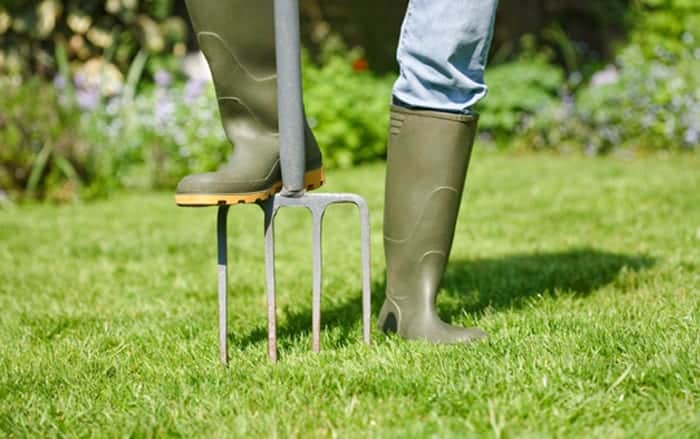 Now is the time to do some lawn preparation before the growing season starts. Choose a dry day and clear leaves and debris off the lawn. Rake it over to remove any moss or thatch that has formed.
Then you need to aerate the lawn. This improves drainage and gets oxygen to the grass roots. You can use an aeration machine or simply a garden fork. Spike holes into the lawn every 15 to 20cm.
Finally, apply a top dressing of lawn feed to add nutrients. Make sure to choose a spring variety and not an autumn one. Here are more spring lawn care tips.