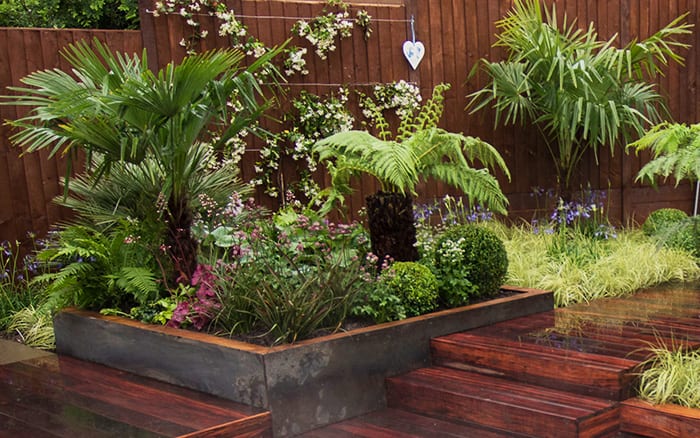 Tropical gardens are becoming increasingly popular in Britain. I think it's down to their exotic, relaxing mood. It's like being on holiday, without leaving home.
What sets tropical gardens apart is their distinctive mood: lush and soothing. The plants are impactful and contemporary, but the overall feel is timeless. Plus, they are really low-maintenance.
Tropical plants are hardier than you might think and will survive cold temperatures well. What they can't bear is drought, so keep them well-watered, especially in the first year.
The trick to getting tropical plants to work in your garden is to mix them with British plants. Create a framework of exotic varieties and fill in with garden stalwarts like carex, sedge, hosta, astrantia, miscanthus and Japanese anemone.
Plant tropical varieties in spring, so their roots have time to get established before winter.  Here are my top 10 tropical plants.
1 Trachycarpus fortunei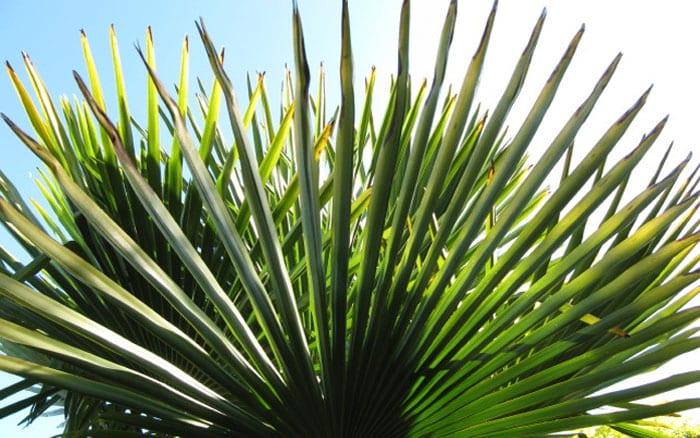 A lovely palm tree with a stout, fibrous trunk and huge fan-shaped leaves. Keep it sheltered from harsh winds and protect the crown with straw in cold winter weather.
2 Chamaerops humilis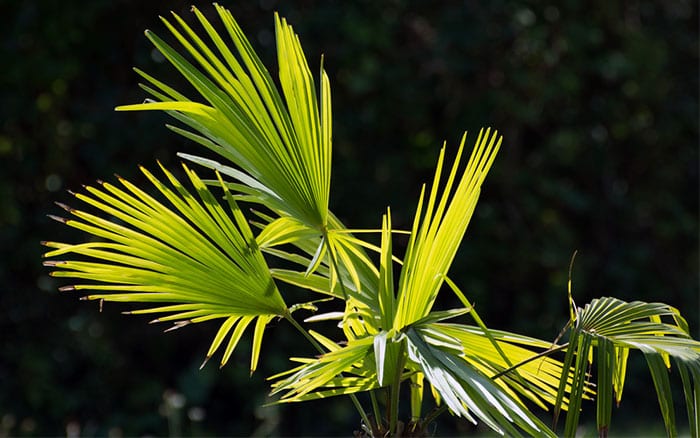 This is a shrubby palm, often called a dwarf fan palm. It brings a good architectural angle to tropical planting. Plant in a sheltered spot in partial shade and water sparingly in winter
3 Dryopteris filix-mas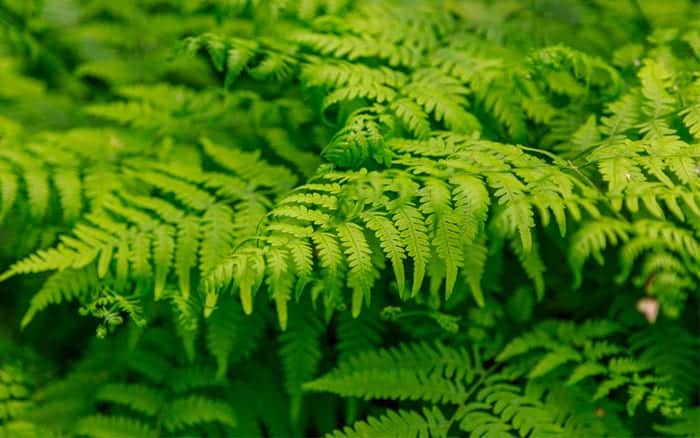 Also known as the male fern, this is a great variety of woodland fern. It is fully hardy and will survive everything except hot, direct sunlight. Use as ground cover under trees.
4 Cordyline australis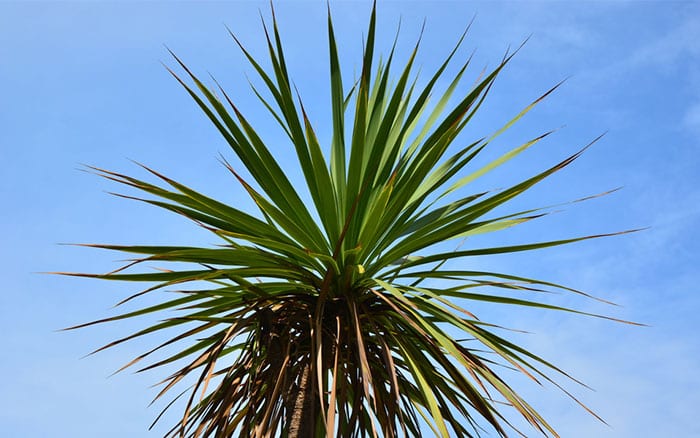 A popular plant, like a palm but with singular leaves. It is a woody shrub but it can be made into a tree shape by cutting out the lower leaves. Protect with straw and horticultural fleece if the winter is very cold.
5 Hosta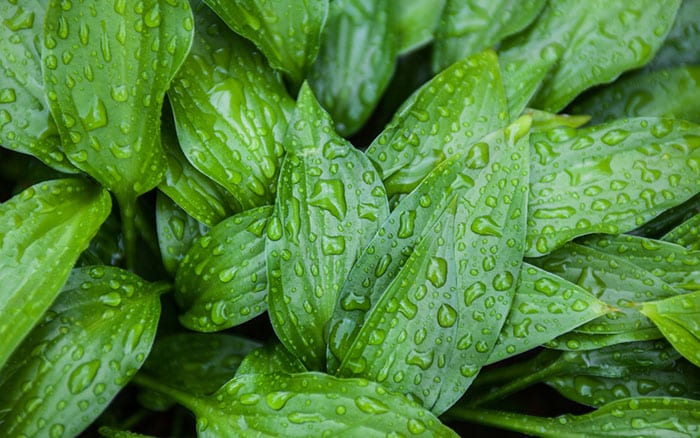 A very flexible plant that is ideal for partial or full shade. It gives great ground cover and comes in a huge range of leaf variations. Must be kept well-watered.
6 Carex comans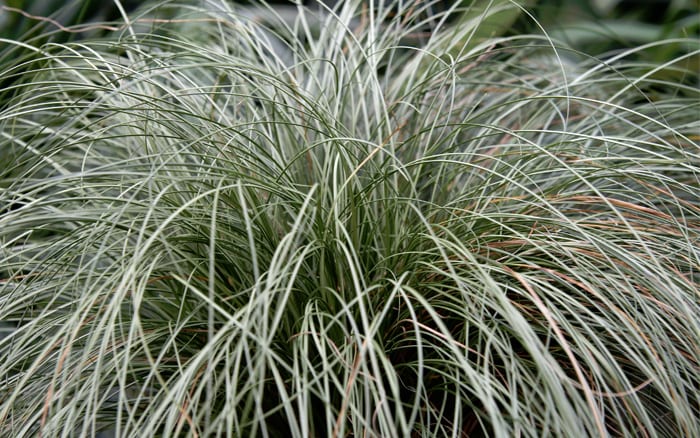 This is a hardy fine-leaved grass available in a range of colours, from green and white to rusty red. Used in drifts, it gives beds an ethereal effect as it moves in the wind.
7 Ghost lady fern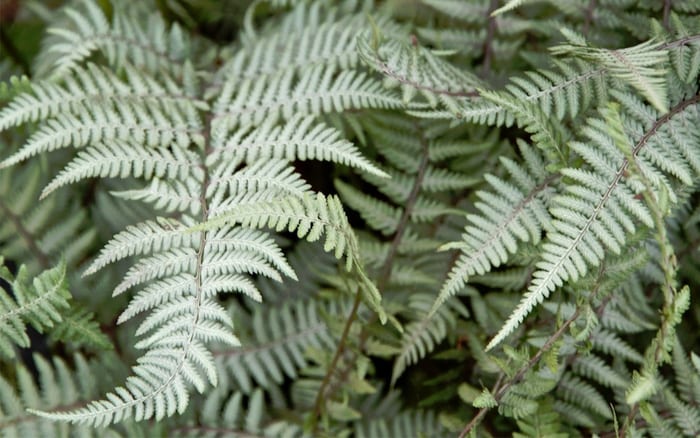 A great shade plant with soft, silver foliage. Its colour helps to break up dense green planting and it tolerates dry conditions better than a lot of other ferns.
8 Dicksonia Antarctica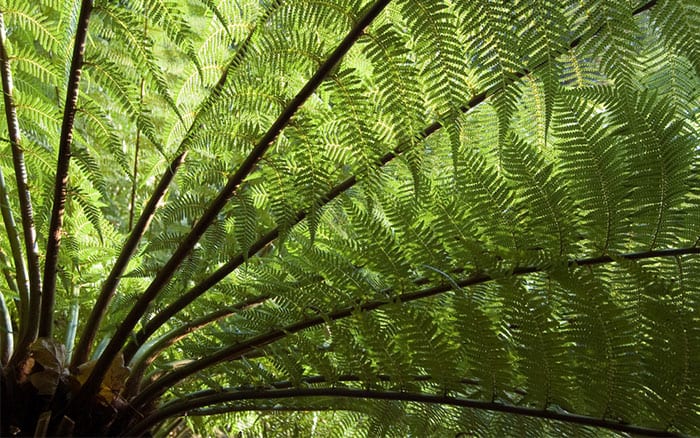 This is a soft tree fern that originates from Australia. They are usually evergreen, but the leaves may die back in cold areas. Protect the crown with straw held in place with wire over winter.
9 Zantedeschia aethiopica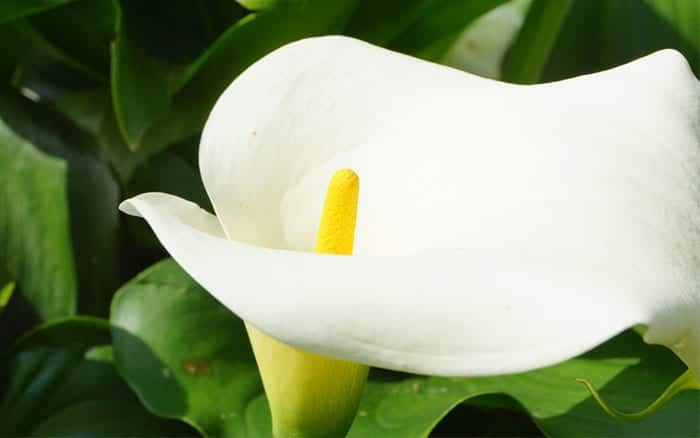 Also known as an arum lily, this has striking white flowers and glossy green foliage. It's fairly hardy and likes full sun or partial shade. Mulch in autumn when it starts to fade.
10 Phormium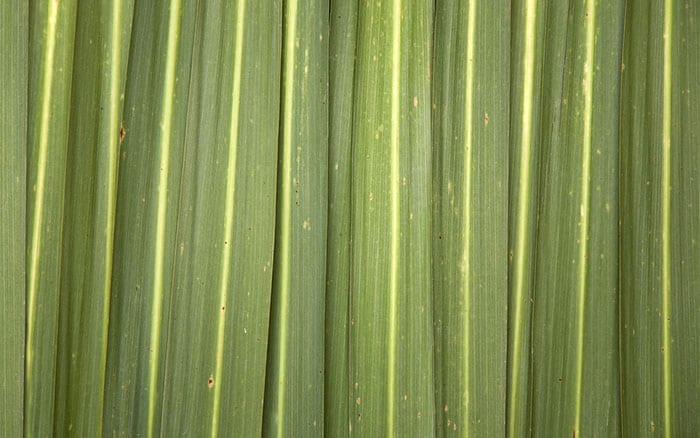 A great strap-leaved plant available in a wide range of colours, from yellow and green to red and black. It originates from New Zealand and is generally hardy.
For more garden planting ideas, check out my blog:
Or check out my Pinterest board for more ideas: