Urban or city gardens allow gardeners to create some interesting displays using the unique conditions in which they are situated.
From tall buildings that create more shade, to year round plots that benefit from a warmer climate, there is a exciting difference between an urban and rural gardens.
From large plots to roof gardens to tiny spots, I've created list of plants that are suited to the environment and will help you create something special no matter the size of garden you are working with.
Alcanthus mollis (Bear's Breeches)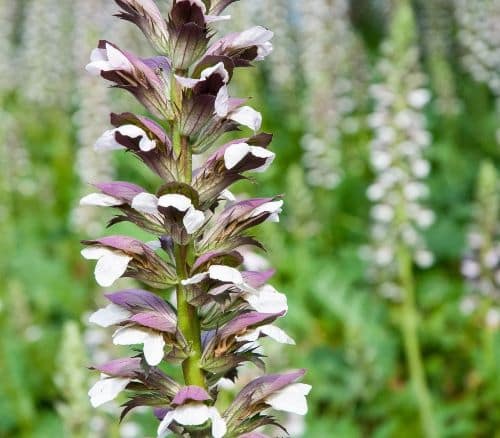 This upright perennial, will grow up to 1.2m or 4ft in height. Its eye catching mix of green, white and purple foliage will add some interest to your garden from mid to late summer.
Alstroemeria (Peruvian Lily)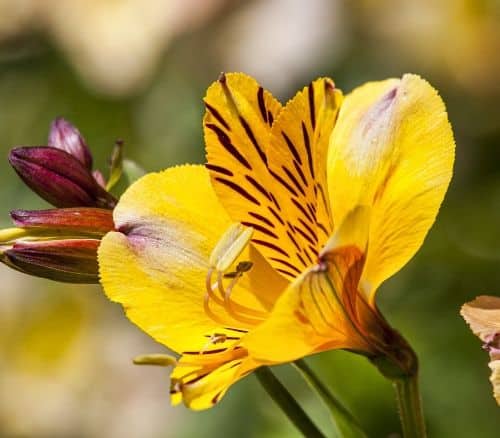 An example of a plant that benefits from the milder weather that a city garden can typically bring, the Peruvian lily likes a sheltered spot in order to flourish. Plant the bulbs and as the plant grows you'll be wowed by an array of green leaves and funnel shaped flowers. It'll grow to around 60cm or 24 inches in height.
Buddleja globosa (Orange Ball Tree)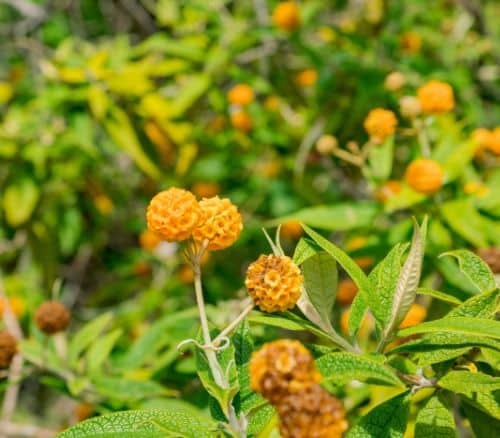 If you have the space then this large shrub will not grow up to 5m or 15ft to give you privacy, it'll also provide a sweet scent of oranges when in flower. Place at the back of you border, near a fence. Also the pollinators will be a fan too.
Callistemon cintrinus (Crimson Bottlebrush)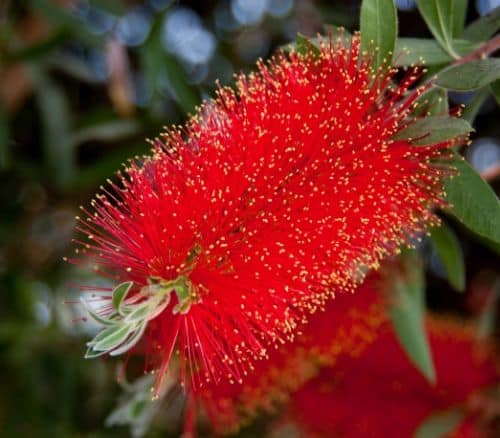 A large shrub, it'll grow up to 3m or 10ft, will need you help against frosts. When in flower during the summer you'll get to enjoy the incredible spikes of brush flowers. Best placed against a wall.
Catalpa bignoniodes (Indian Bean Tree)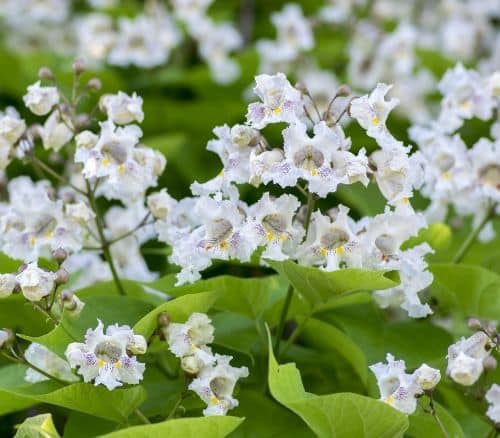 If space is not an option and you can have a tree then this is great addition to your city garden display. Growing up to 15m or 50ft, Indian Bean Tree will give you privacy you want and a display of white flowers that resemble bean pods in spring. Remember to cut back to the branches hard in late winter to help keep the tree compact.
Davidia involucrata (Dove Tree)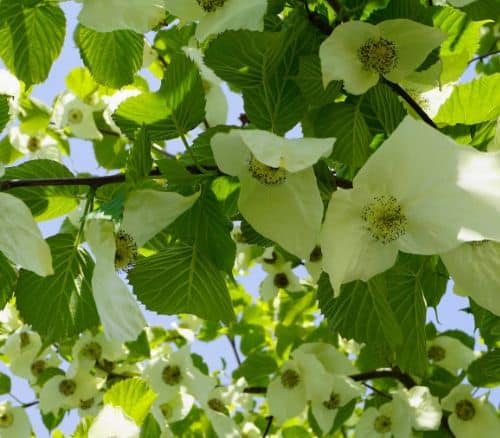 A large deciduous tree will provide reddish-brown flowers in spring, surrounded by white bracts for a really interesting display. If you have a large enough garden then this the tree for you. It'll grow up to 15m or 50ft so privacy is also provided.
Geranium pratense (Meadow Cranesbill)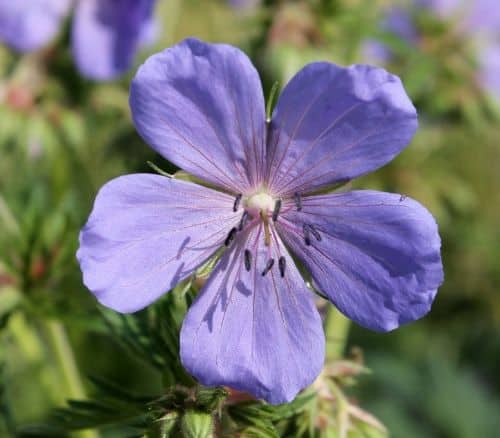 A medium sized perennial which forms in clumps and reaches heights 60cm or 24 inches. The meadow cranesbill produced a violet-blue flower in summer and it's leaves will slowly bronze during autumn.
Hypericum calycinum (Rose of Sharon)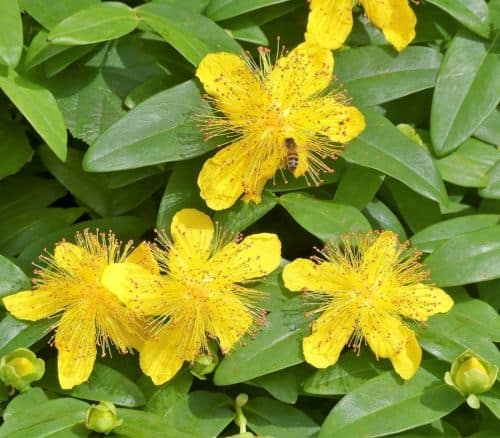 A small shrub that can be semi or full evergreen has a display of warm yellow flowers in mid summer to mid autumn. Great for ground cover, keep an eye on it as it can be invasive. Grows up to 60cm or 24 inches in height.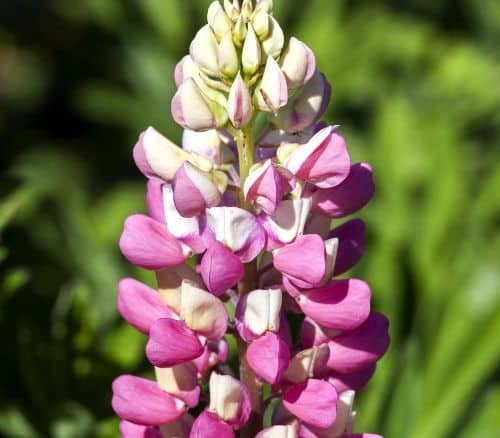 A large perennial that is designed to be star of your border display. The Chatelaine grows up to 2m or 4ft in height. It'll flower in early summer with it's spikes of pink and white flowers. Be careful with the seeds as they are toxic.
Magnolia x soulangeana (Saucer magnolia)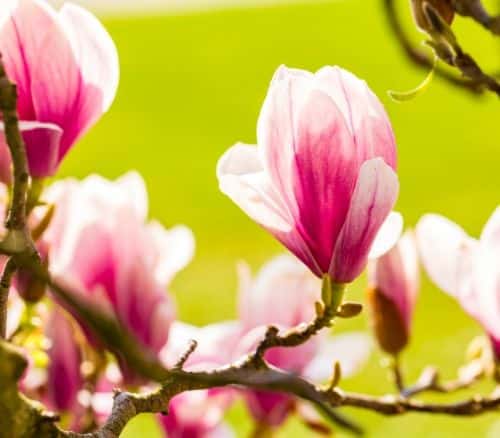 One of the best spring treats is seeing magnolia in flower. A smaller tree, it'll grow to 6m or 20ft in height, and looks great in a border mixed with other flowers or as a central feature in the middle of a garden. Protect the buds from any late frosts and you'll be in for a treat.
Santolina pinnata (Cotton Lavender)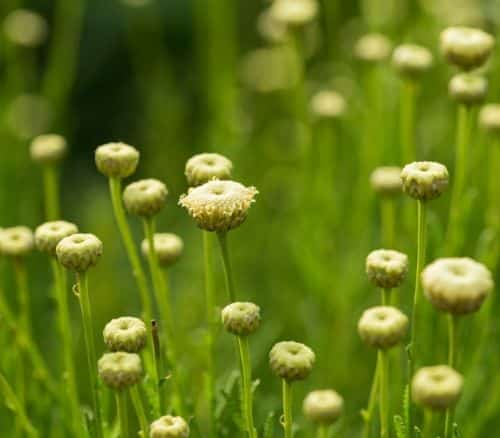 A small, bushy, evergreen shrub that grows to 75cm or 30 inches, the cotton lavender will give you a display of pompom, pale yellow flowers during the summer. Great to have garden pots and in your borders.
Syringa vulgaris (Common Lilac)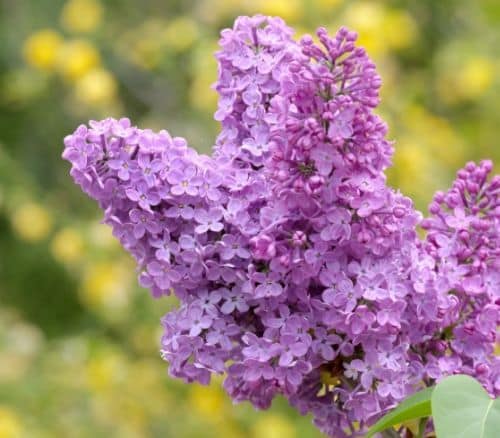 This is vigorous shrub that can grow up to 7m or 22ft. Deciduous it's mid green leaves are complemented with an incredible cluster display of purple, pink or white flowers. The flowers deliver a intense fragrance in late spring.
For more garden planting ideas, check out my blog:
Or check out my Pinterest board for more ideas: