Looking for a low maintenance garden that still offers bags of colour? Then a gravel garden may be right for you.
Taking inspiration from Mediterranean countries that can have long spells of hot weather, a gravel garden can be bright, colourful and easy to maintain with drought resistant plants. You can also include plants like Androsace carnea 'Rock Jasmine' for path ways or Cordyline australis (cabbage palm) as a focal point.
When doing the hard-landscaping work, remember to put down some landscape fabric, as this will prevent weeds from growing.
Here are my choices for the 9 plants that will make your gravel garden a cut above the rest.
Agastache (hyssop) 'Blackadder'
This is an upright perennial that loves to be surrounded by grasses or round headed flowers like dahlias. It will be in flower in summer and autumn, growing to 60cm or 24 inches. Plant in sheltered position in full sun and protect if the temperature drops below -10 degrees. The only soil to avoid is clay.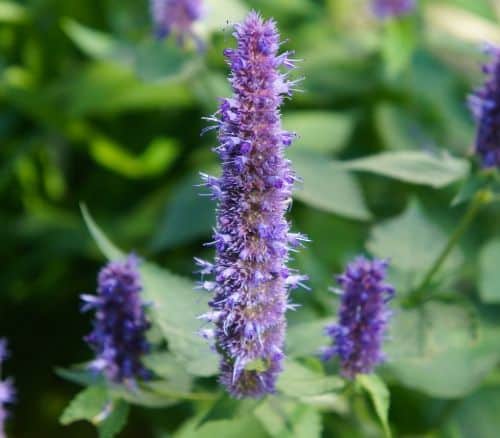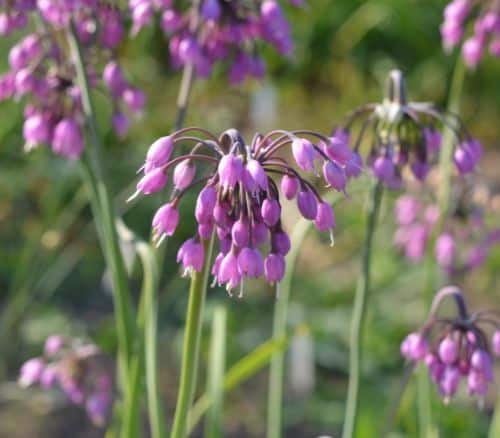 Allium cernuum
This hardy herbaceous perennial will brighten up your garden with its pink flower display. It'll grow to 70cm or 28 inches in height and likes to be in sunny, but sheltered, spot. Add grit to clay soil to help with drainage when you plant the bulb.
Anthemis tinctoria (Dyer's chamomile)
As a medium sized clump-forming perennial, it will give you green foliage year-round and then yellow daisy-like flowers in summer. It's happy in either sheltered or exposed sites in full sun but not a fan of clay soils and will grow to around 1m (or 3ft) in height.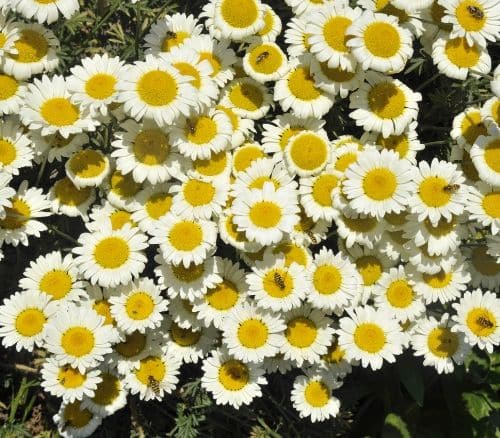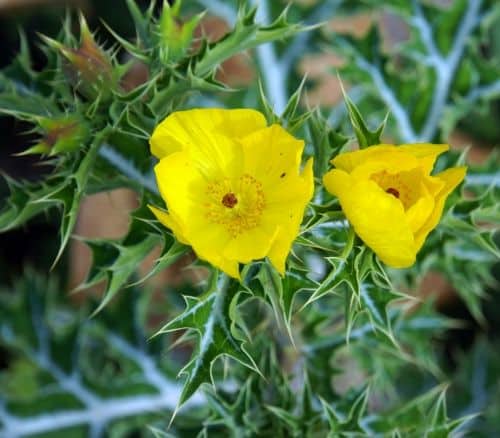 Argemone Mexicana (Devil's fig)
Sow these seeds in spring and you'll be greeted with bright yellow flowers to enjoy throughout late summer into autumn. As a self-seeded variety, there's no extra work with this plant—it's even happy in poor soils. It'll grow to around 60cm or 24 inches in height, but the plant is toxic when ingested so wear gloves to be safe.
Calamagrostis brachytricha (Korean feather reed grass)
Happy in full or partial sun in an exposed or sheltered spot, Calamagrostis will provide your gravel garden with a background foliage. Green in spring, it'll add lilac flowers in summer and autumn with foliage taking on a yellow tinge in autumn. Growing to 1.4m or 4 and a half feet, it's happy in all soil types.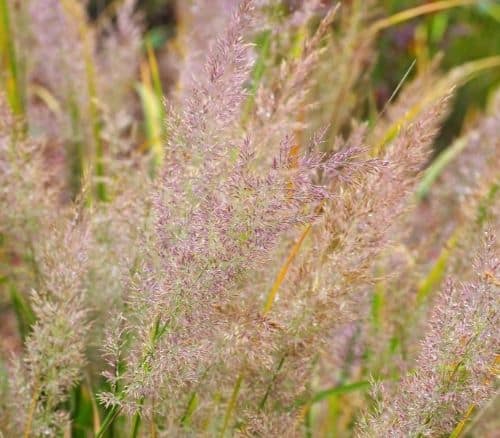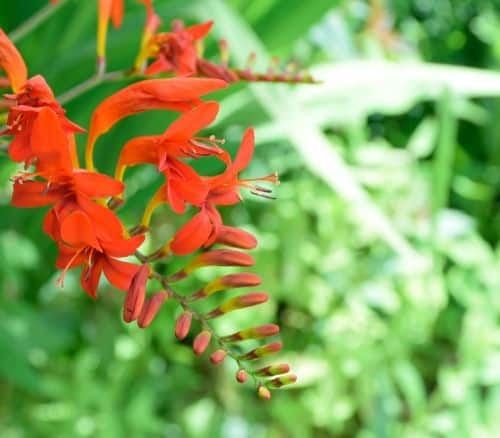 Crocosmia x crocosmiiflora (montbretia)
Before you start, you need to know that montbretia is an invasive non-native plant. Since 2010 it has been illegal to plant it in the wild. In your garden, however, it'll reach heights of 70cm or 28 inches and is happy in all soil types, within full or partial sun and in sheltered or exposed positions. I'd recommend the centre of a gravel bed as its striking display in summer is a great focal point.
Chionodoxa forbesii (glory of the snow)
Plant the bulbs in groups in autumn and then in early spring you'll be greeted with displays of blue flowers on slender stems. Growing to around 15cm or 6 inches in height, this perennial is a great way to begin springtime. Happy in all soil types in full or partial sun.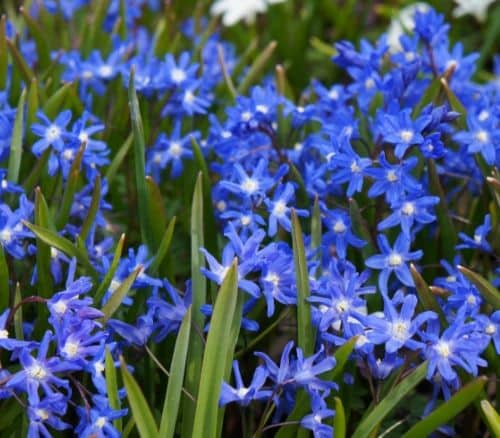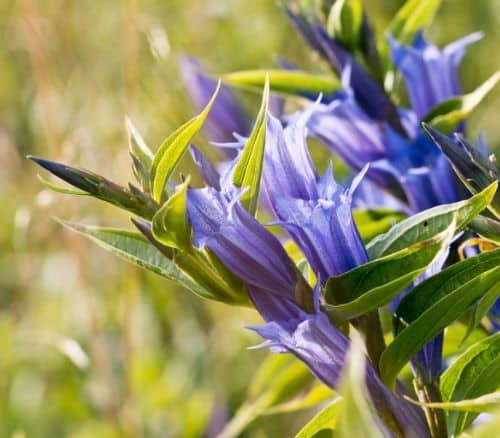 Gentiana asclepiadea (willow gentian)
Suited to a sheltered spot in partial sun or shade, this is a clump-forming perennial that flowers in midsummer through to autumn. Growing up to 90cm or 36 inches in height, it likes more acidic soils and not a fan of clay.
Potentilla thurberi (cinquefoil) 'Monarch's Velvet'
A medium sized perennial that will add bright colour throughout a gravel garden. Match it with spiky plants like Agastache. It'll grow to around 75cm or 30 inches in height, but prefers to not be position in clay soils. Hardy, it likes to be in full sun in either a sheltered or exposed position.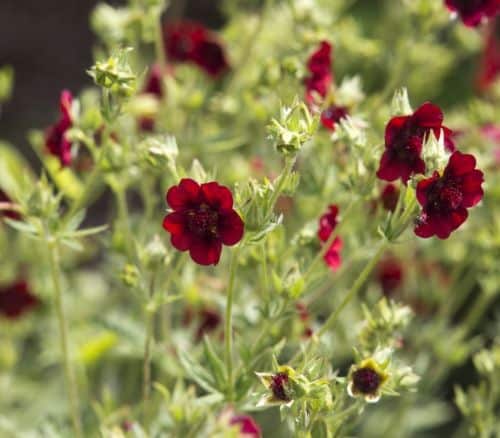 For more garden planting ideas, check out my blog:
Or check out my Pinterest board for more ideas: