Whether you're separating the outdoor dining area from the vegetable patch or need an accessible way to the shed or the greenhouse, garden pathways are a great way to get from place to place whilst complementing your garden design.
Just like our homes have rooms, our gardens tend to be split into sections fit for a purpose. So, here's how to use pathways in your garden…
Japanese gardens pathways
In Japanese gardens, pathways are used to help the body and soul to wander, with ornate pathways and bridges which help to connect the garden and lead you to hidden corners and unseen nooks.
Have a pathway leading to a pergola that is draped with aromatic climbers that will invite you into the cosy corner. For example, Wisteria floribunda (Japanese wisteria) is perfect for pergolas, arches, and walkways, where the fragrance of the flowers surrounds you and welcomes you in.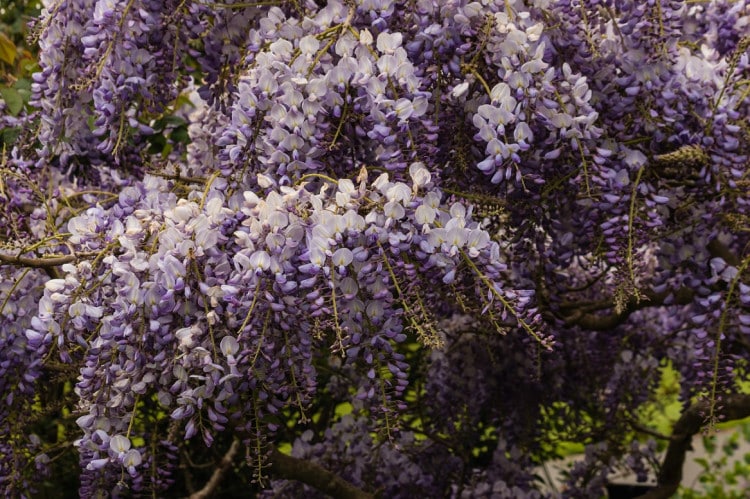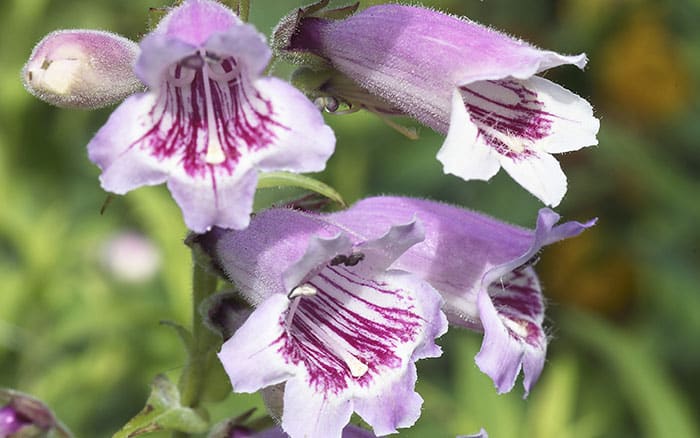 The beauty of cottage gardens is that there are no rules. So, a great way of incorporating a pathway into your garden is to have it surrounded by flowers such as hollyhock which provides height with its tall spires and Penstemon with pretty bell-shaped flowers.
Not only flowers, but mix in fruit and vegetables such as gooseberries, redcurrants and rhubarb or cabbages, peas, and beans.
Even if you don't want to pave a formal path, a mown pathway will create a visual walkway. Or you could add more to the cottage charm by using pavers to form a stepping stone effect to lead from one area to another.
For informal stepping stone paths on a lawn, these involve very little digging and just like the rest of the relaxed cottage garden, there's no need to level them out and make sure they're in line due to the spaces in between them.
For an architectural path to complement a formal garden, there tends to be a geometric and symmetrical design, with box hedging and clean-cut pathways.
A straight, wide path that leads toward a garden feature such as a large fountain, feature or bird bath is a common way to structure a formal garden and create perspective.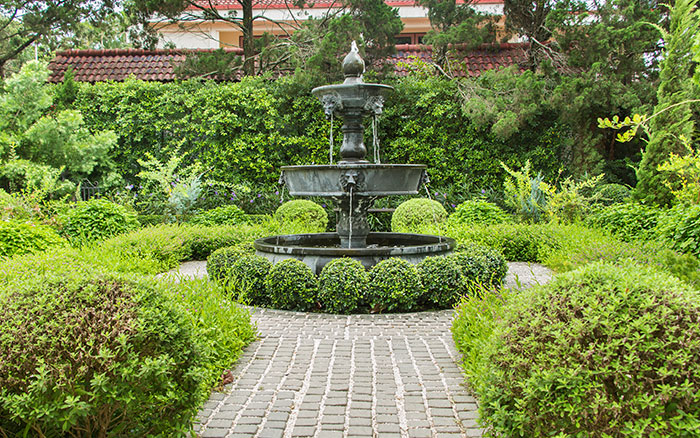 A well-manicured path in a formal garden tends to be more angular and made up of gravel, bricks, and pavers for a defined finish.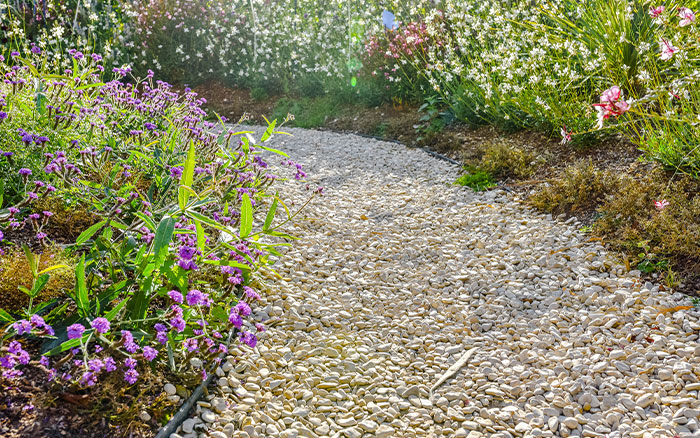 You don't have to overhaul your garden for a pathway either, informal paths from gravel, woodchips or bark are a great choice.
Mulch and gravel are two of the cheaper pathway materials, they're easy to use too. Their flexibility means they can be planned to meander and curve as fits in your space.
Mulch options such as bark and woodchips are lighter than stones so will be easier to spread. However, these paths will decompose over time. So, if you opt for this material, you'll have to give it a spruce up every few years with new material.
An important thing to remember is the practicality of the path. If you're leading a path to the shed or greenhouse that you need to access often, and will be carrying or transporting heavier materials, you may want to steer clear of creating an intricate or zig-zag design.
Or if you are wanting to create a path through an area with poor drainage, then choosing bark or woodchips will lead to a soggy path.

Equally, you'll need to think about the path's usage, if it's going to be a busy walking place, or how wide it needs to be, does it need to be suitable for two people to walk side by side?
So, once you've decided the purpose of your path and the best materials to use, you can have a pretty and practical pathway that will complement your garden design, whilst adding some charm to your space.

David Domoney is a Chartered Horticulturalist, Broadcaster, and Author. David has worked with a number of the UK's leading garden retailers as a plant buyer and strategic consultant. With more than 30 years experience, in horticulture, David is as passionate about plants now as he was when he bought his first plant at a village fete.