Cottage gardens are having a revival. Annuals and perennials are jostling for attention in riotous borders up and down the country, plants are spilling over winding paths and veg is being grown within ornamental borders.
But there's something different about this new wave of cottage gardens. Traditionally, the land around cottages was used as a small farm, designed to grow fruit and veg for the family who lived there.
Here are some classic and contemporary choices for a cottage style garden.
Firstly it's the classic British garden plant, and so versatile. Train climbers up walls and over arches, grow hybrid teas in borders and choose neat miniatures for the patio.
With many types on offer, more prefer a spot in full sun in a moist, but well-drained soil. Deadheading spent flowers will encourage flowering again.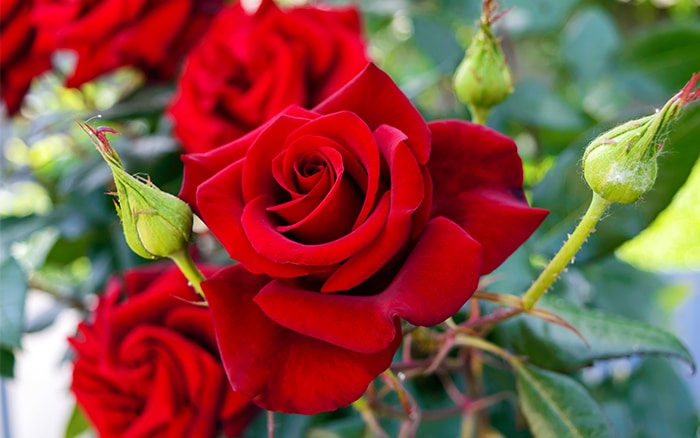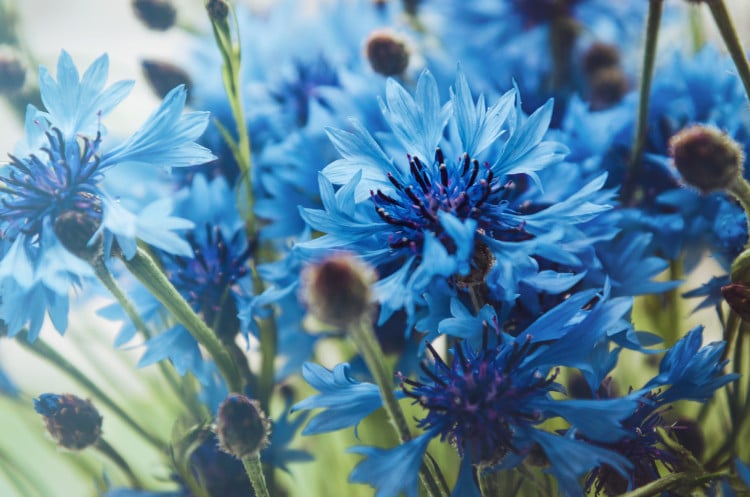 Next up is an annual plant is easy to grow and has striking blue flowers. Plants with tall thin stems and bright flowers always look at home in a cottage garden.
In a sunny spot in well-drained sandy or loamy soil, these hardy annuals will grow up to 75cm.
Next up are these stunning flowers, like daisies with petals that form a skirt. They bring hot summer colours to beds and borders.
They are hardy flowers that will tolerate any moist but well-drained soil in a sunny spot, they may appreciate a bit of support to flourish.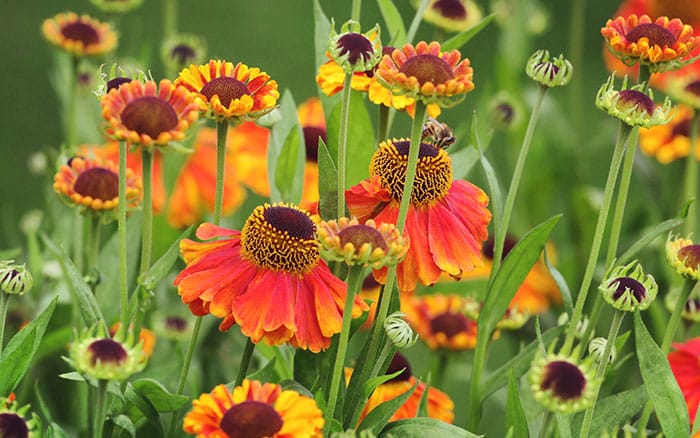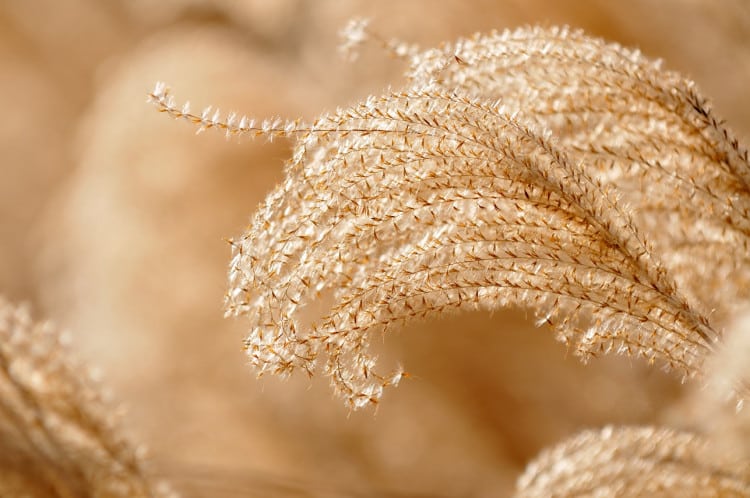 Grasses are sorely underused in garden design. They sway gently in the breeze, adding texture and a weightless feel to borders.
Reliable and elegant, they will add to your cottage garden soundtrack in a sunny space in any soil type. Alternatively, smaller varieties can be grown well in containers.
A typical cottage plant that provides height interest. The tall flower spires are a great backdrop for smaller, more delicate plants in front.
Growing up to 2.5m tall in a sunny spot in your cottage garden, they don't mind a sheltered or exposed site, but if they're in the latter they may need some stakes as support.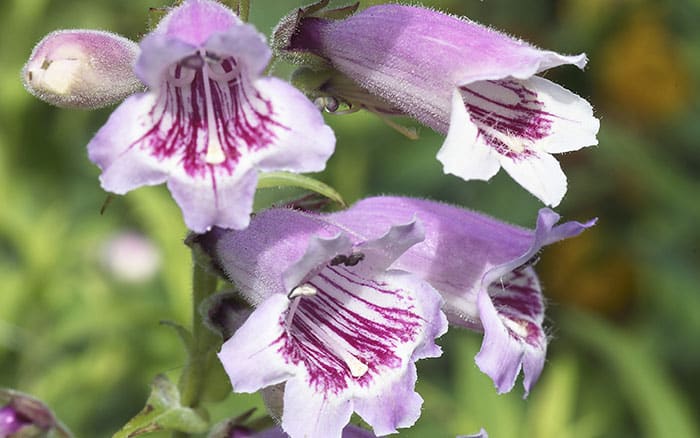 Bell-shaped flowers brighten up any border and bloom in late summer, when other plants start to fade.
They are easy to grow and will thrive in any moist but well-drained soil in partial shade or full sun. To keep them flowering as long as possible, deadhead any spent flower spikes to prolong the season.
A self-seeding cottage garden plant with stunning displays of flower spires. Its colourful tubes are full of nectar, making them perfect for pollinators like bees.
These classic cottage plants thrive in fertile, moist but well-drained soil in a sunny or partially shaded space.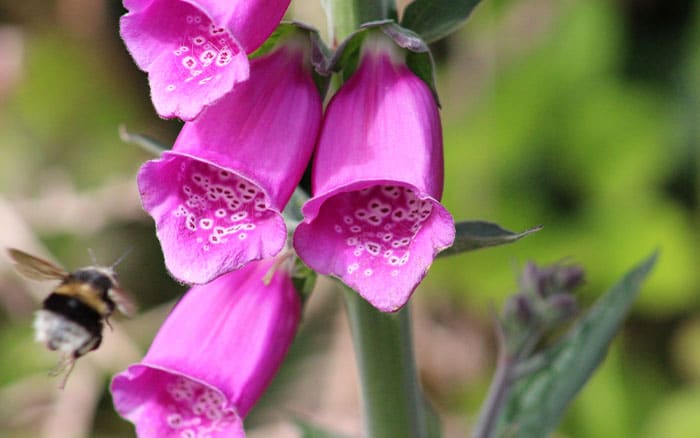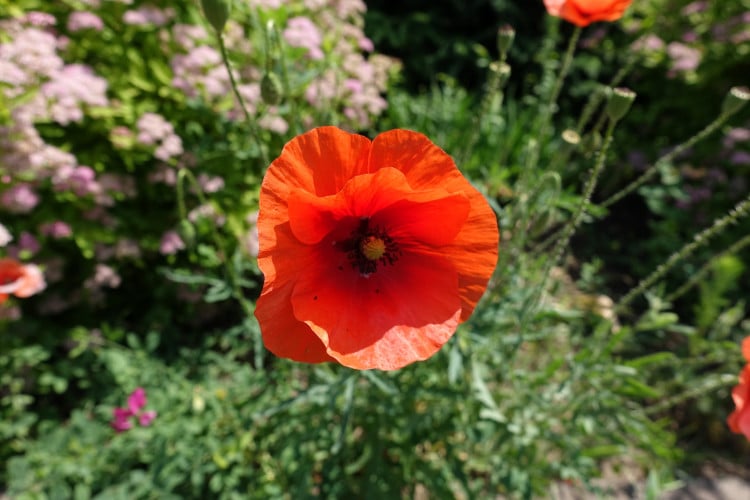 Annual poppies remind me of wildflower meadows and will grow almost anywhere. They freely offer up their seeds, so harvest them in autumn and sow again in spring.
Common poppies are fully hardy, and their scarlet bowl-shaped flowers are a must-have for a charming cottage garden, thriving in a sunny, well-drained position where the pollinators can get at them too.
An annual climbing plant that will throw out pink and purple blooms and a sweet scent in late spring and summer.
The pretty flowers will bloom when positioned in a well-drained soil in full sun, and they'll also appreciate a weekly or fortnightly feed to help flowering.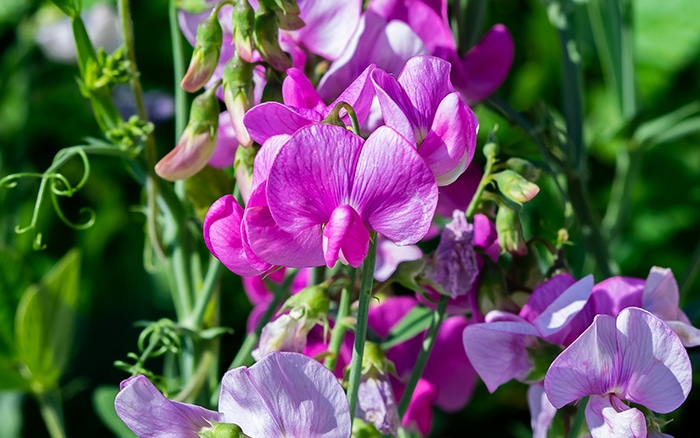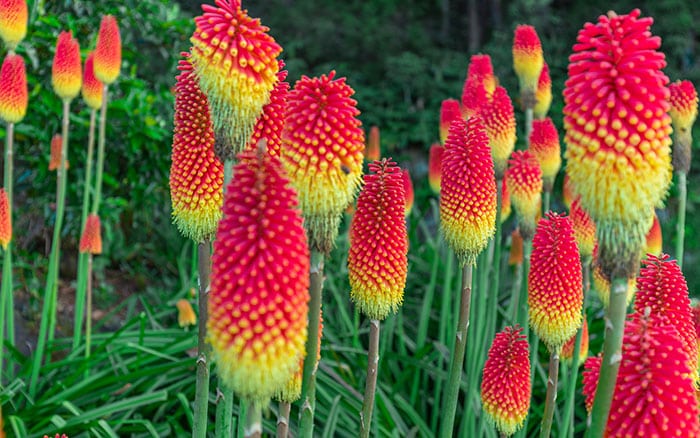 Fiery coloured flower spires push through the chaotic planting in beds and can reach 2m tall!
A sunny spot with well-drained soil is ideal for these distinctive plants. They'll be sure to add a twist to your cottage garden, and there are many varieties with yellow to green colouring and even brown to pink tones.
David Domoney is a Chartered Horticulturalist, Broadcaster, and Author. David has worked with a number of the UK's leading garden retailers as a plant buyer and strategic consultant. With more than 30 years experience, in horticulture, David is as passionate about plants now as he was when he bought his first plant at a village fete.