Don't be disheartened thinking that wet soil can't be home to beautiful trees, shrubs and flowers. Certain plants are naturally suited to thrive in wet environments, so look at my top recommendations for plants for wet and damp soil.
Shuttlecock fern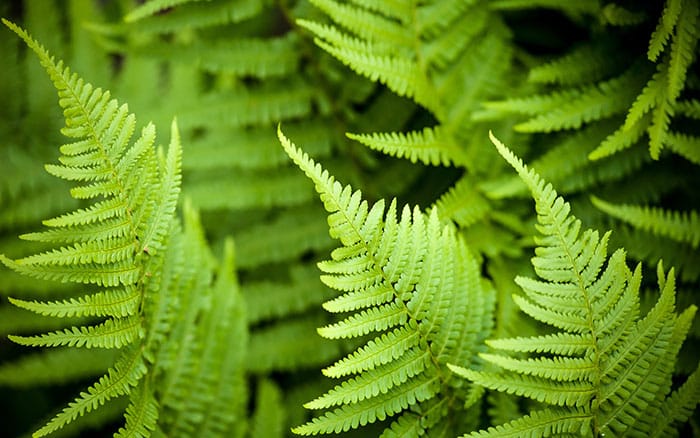 A graceful plant made up from long arching lime-green fronds. A striking addition to any bog garden, they particularly like shaded and sheltered areas and acidic to neutral soil.
Siberian dogwood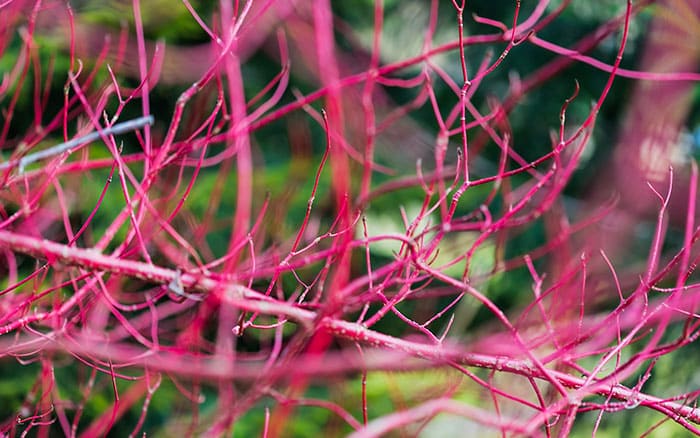 Siberian dogwood's red stems turn deep crimson in the winter. Positioned in full sun or part shade, they can grow up to 2.5m height and spread. They are recognised as a good plant for pollinators.
Japanese water iris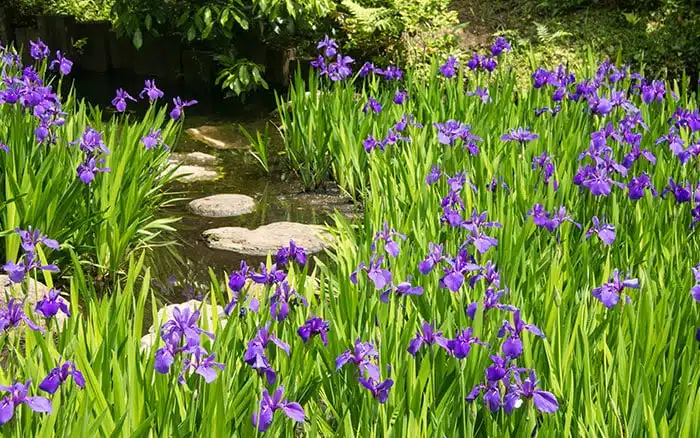 Japanese water irises thrive at the margins of a pond or stream, preferring wet, deep, acid soil. Once planted these delicate looking blooms require little care if you provide plenty of acidic water.
Lobelia cardinalis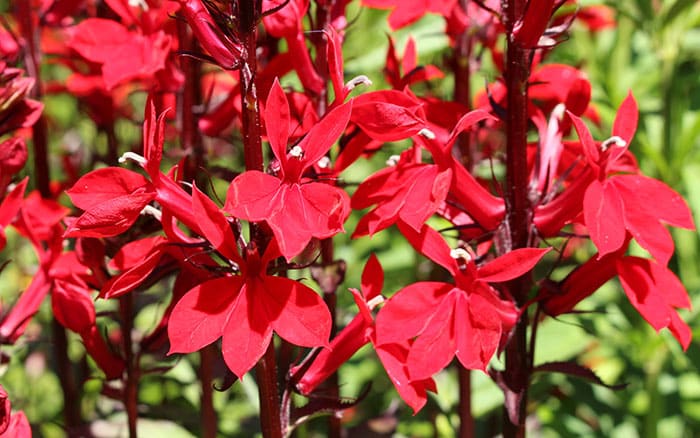 Adding exotic looking 'Queen Victoria' to reliably moist soil will have quite the impact if positioned in full sun or partial shade. Red flowers bloom in late summer complementing the beetroot foliage.
Arum lily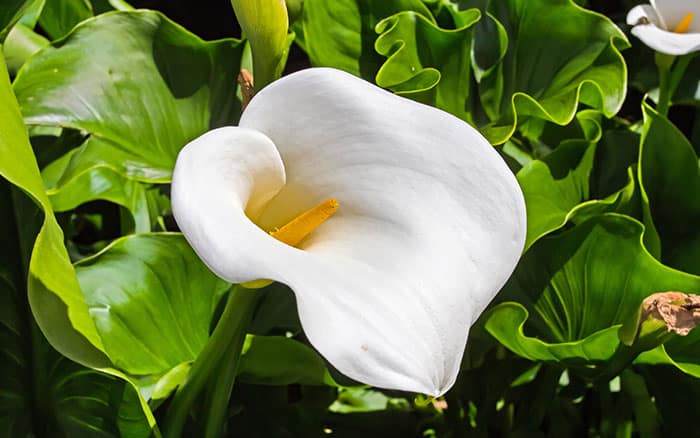 Zantedeschia aethiopica grow well outdoors in full sun or partial shade when in moisture-retentive soil. Flowering between May and June they can grow up to 1 metre tall.
Salix alba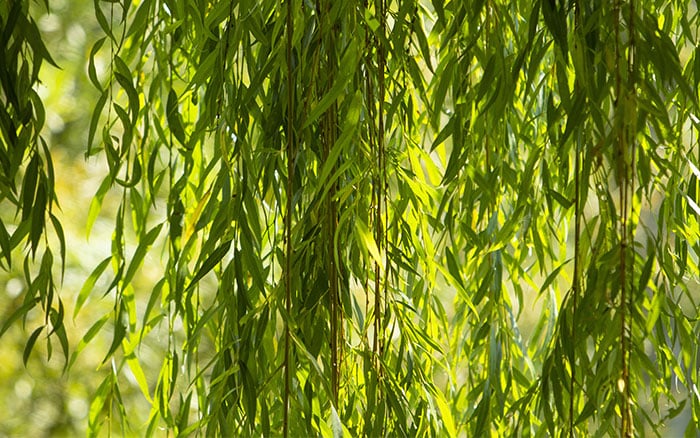 Synonymous with water, white willows thrive in wet conditions as their roots take up water from a wide area. Growing up to 12m tall and 8m wide, they provide food and shelter to wildlife.
Hostas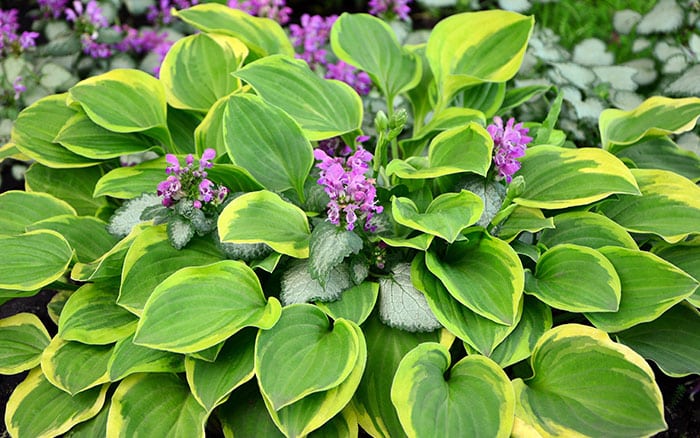 Hostas are easy to grow and long-lived. They like moist, fertile soils including heavy clay and are shade-loving perennials. They are known for their attractive foliage; the summer blooms are a bonus.
Sweet gum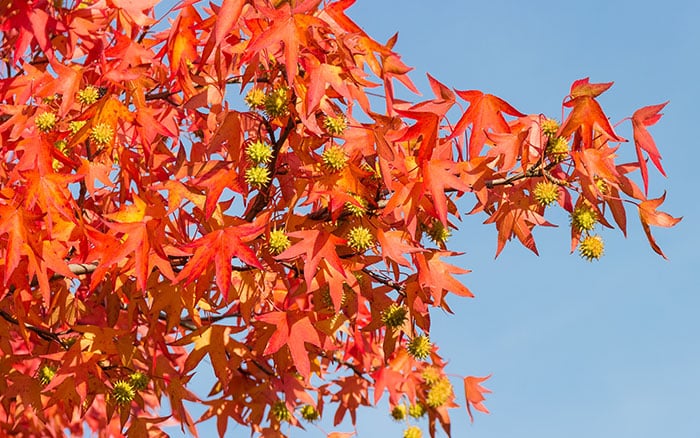 Sweet gum are large, symmetrical, deciduous trees with maple-like leaves in fiery coloured crimson and purple and gold in autumn. At their ultimate height they can reach higher than 12 metres.
Hydrangea paniculata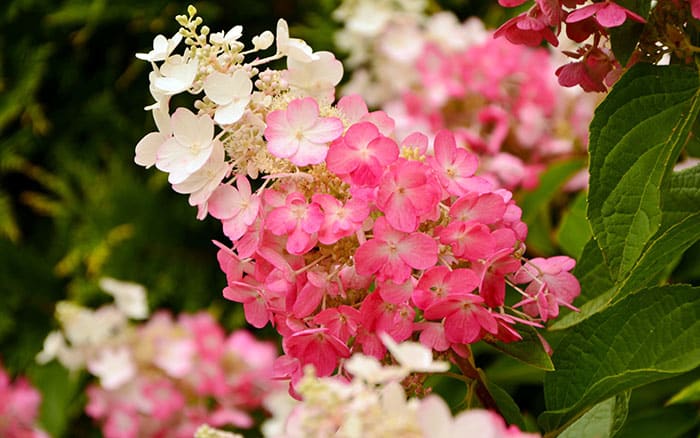 The deciduous plant is happy in full sun or partial shade, with showy pink and white flowers in cone-shaped panicles appearing in late summer and early autumn. They will form round bushes between 2-4 metres tall.
Acer palmatum (Japanese maple)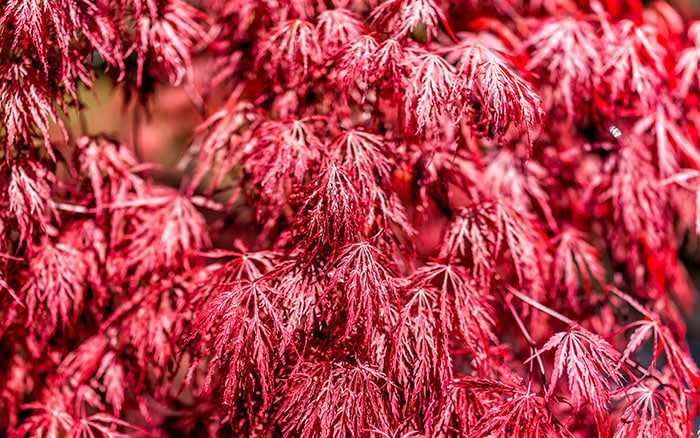 Japanese maples are small, rounded trees with beautifully attractive foliage turning green, yellow and burgundy. These compact trees are suited for wet soil as they can suffer from drying out from having shallow root systems.

David Domoney is a Chartered Horticulturalist, Broadcaster, and Author. David has worked with a number of the UK's leading garden retailers as a plant buyer and strategic consultant. With more than 30 years experience, in horticulture, David is as passionate about plants now as he was when he bought his first plant at a village fete.