There are plenty of ways to decorate your home, and using homemade decorations is a great way to make your home that little bit more unique and save money. I enjoy decorating the house and garden at Christmas and every year, I like to try out new things.
If the kids are off school, it's the perfect time to create some fantastic Christmas decorations as a family to put up in your home or to give as gifts. You can do this simply with items you can find in the garden or on a woodland walk.
Here are a few Christmas decoration ideas for the festive season this year: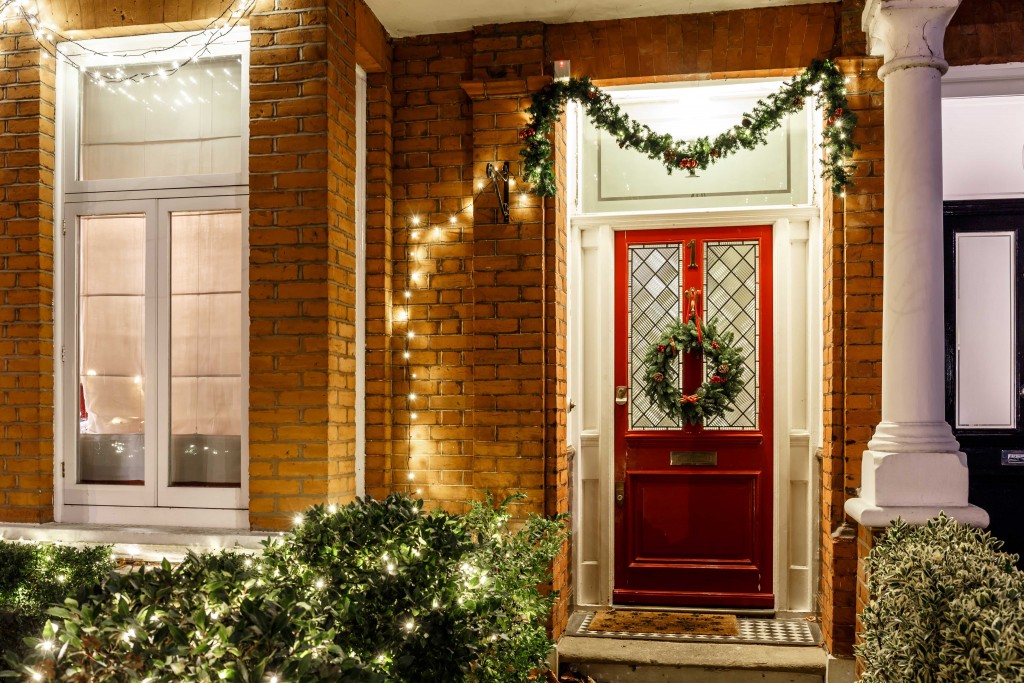 I use lots of light around my home, both inside and outside. Of course fairy lights look great on your tree, wrapped around your banister or even draped from your ceiling. But, I love using lights in different forms as well.
Lanterns
Lanterns look great outside your front door and create a great ambience if there's enough of them. I like to leave the outside light off and use the lanterns as the main source.
If you have any plants like conifers outside the front of your house, these look great with lights on too. And you could even add some glass or plastic baubles if you want to give more sparkle.
Mason jars
Another unique way of lighting would be to use Mason jars filled with fairy lights in a garland and hung up around either the inside, or outside of your home.
You can also create a fantastic winter container to pop on your porch with small holly plants, skimmias or red berry Gaultherias!
Homemade Christmas decorations


There are loads of things you can pick up in the garden or cheap items from the store to make some lovely homemade decorations. Making decorations at home can be a lot of fun, especially if you can get the whole family involved.
Pine cone Christmas decorations
When you're next out on your walk, collect up some pine cones and take them home. Pop them on some towel or kitchen roll in a dry place.
Once the pine cones are completely dried out, here's how you can use them:
Decorate them with glitter or snow frosting and attach string to hang on your tree
Bleach them – mix one part water with two parts bleach and submerge the pine cones for 24 hours, attach string or ribbon and hang from wherever you want
Paint the pine cones and use them as place cards on the table
Use the plain pine cones as a decorative arrangement in a vase or bowl
Twigs and sticks
Pick up twigs and sticks of varying shapes and sizes. Dry these out in the same way you would pine cones, and use these to create fun and pretty decorations.
If you're feeling super creative, get some strong glue and make little reindeer ornaments
Get some string and create stick trees, stars or snowflakes – check out the ideas on my Pinterest board.
Cinnamon sticks
The smell of cinnamon makes me think of Christmas, and I love to use it as decorations around the house. Get hold of some cinnamon sticks from your local shop and try these ideas:
Arrange them around candles and tie with some ribbon
Bunch some up and tie with twine to hang on the tree, you can also make stars or other shapes
­You can also use cinnamon sticks in bundles with decoration on as door hangers too
Homemade decorations are an inexpensive way to have a personal touch to your décor this Christmas.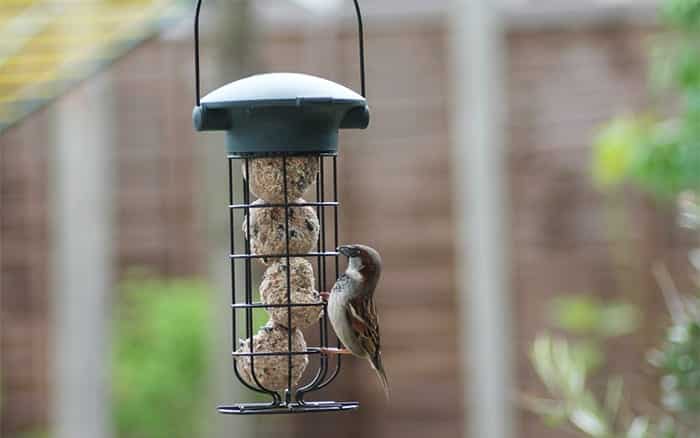 Why not add some festive decoration outside, while also catering for birds over the winter? Check out my how to make a fat ball guide and make into a different shape form a ball instead – you could create a dove or a Christmas tree using a stencil or cookie cutter. It would still need to be quite thick though to hold the string for hanging purposes.
Making your own Christmas wreath isn't too troublesome, and they look great and unique when you've made them yourself!
Decorations to use on a wreath
Christmas beads
Ribbons
Holly
Decorative clips
Pine cones
Small bells
Dried orange slices

Get hold of some floral wire, flat wire rings, craft glue, work gloves and all the plants or decorations you plan to use
Take the flat wire ring, which can be purchased from lots of hobby stores or garden centres and start to bundle your greenery together and wrap the wire tightly around the stems and pole. Do this the whole way around
Once you have filled the whole wire with greenery, ensure that none of the wire is showing and all the bunches are secure
Take your decorations and add them to the wreath using floral wire or glue and design exactly as you want!

David Domoney is a Chartered Horticulturalist, Broadcaster, and Author. David has worked with a number of the UK's leading garden retailers as a plant buyer and strategic consultant. With more than 30 years experience, in horticulture, David is as passionate about plants now as he was when he bought his first plant at a village fete.