My newly-launched Compost Week UK is finally here.
Running all week, we are raising awareness and spreading the joy of compost.
Stay tuned to find out the benefits of composting and how you can get started yourself, with plenty of information and freebies to help you along the way.
Soil is a magnificent thing. Throughout the week you will learn lots about composting, but first you need to find out how fantastic our garden soil really is!
DID YOU KNOW
Archaeological evidence from the British Isles suggests that Scots improved their small-scale farms with compost as far back as 12,000 years ago.
Each year in just one hectare, 37 tonnes of dry soil passes through earthworms
Almost all of the antibiotics we take to help us fight infections were obtained from microscopic soil lifeforms.
Healthy soils aren't always dark brown. They also can have beautiful shades of blue and pink
Soils are one of the most biodiverse ecosystems on the planet – there's more life below the ground than there is above it!
Soil can store one and a half Olympic swimming pools full of water per hectare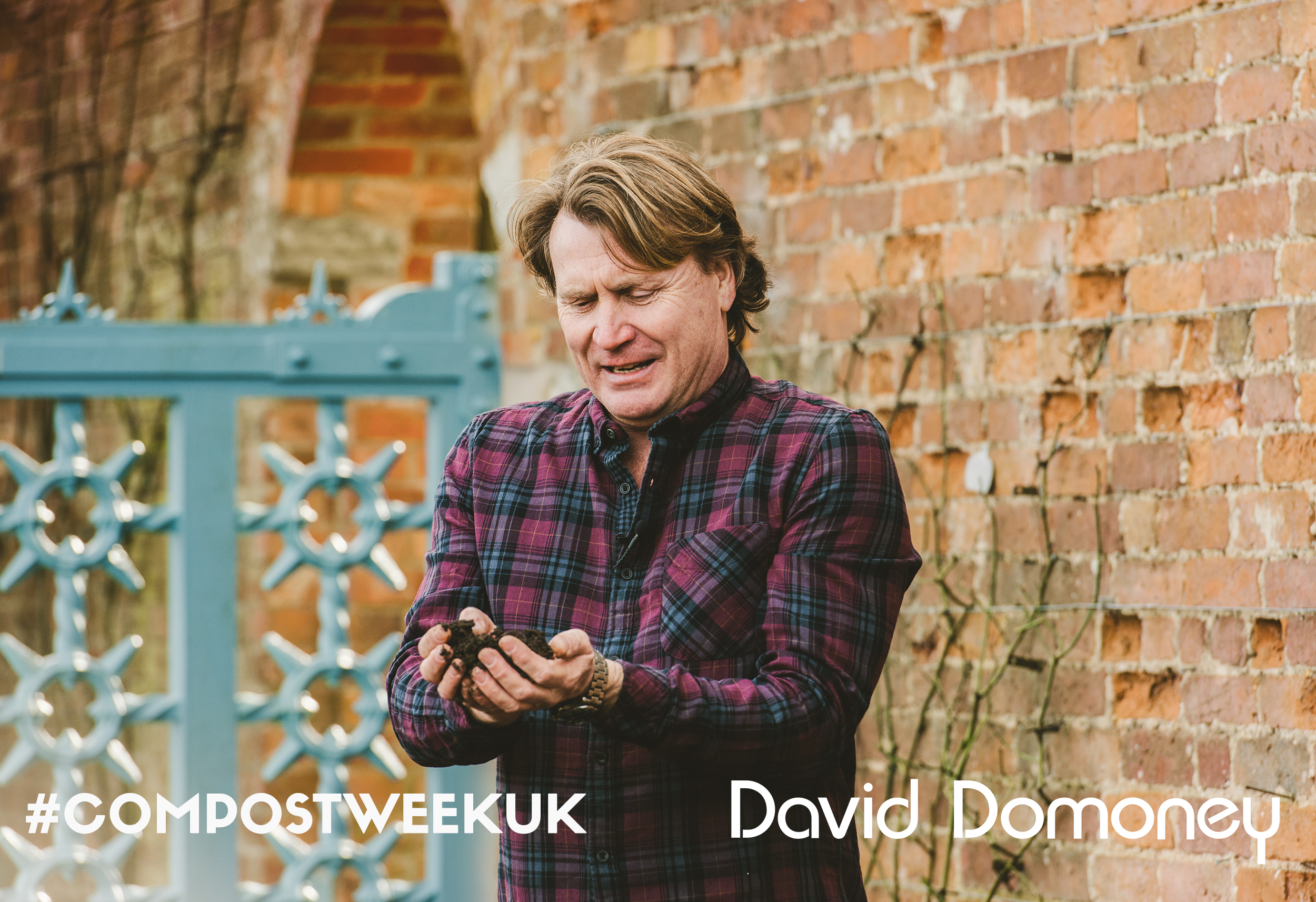 Download these Top Trump cards to battle it out with friends to see who has the best material for composting.
Keep up with Compost Week UK where I will be releasing tips on composting at home on social media. You can also stay in touch with activity and competitions by searching #CompostWeekUK on Facebook, Twitter and Instagram.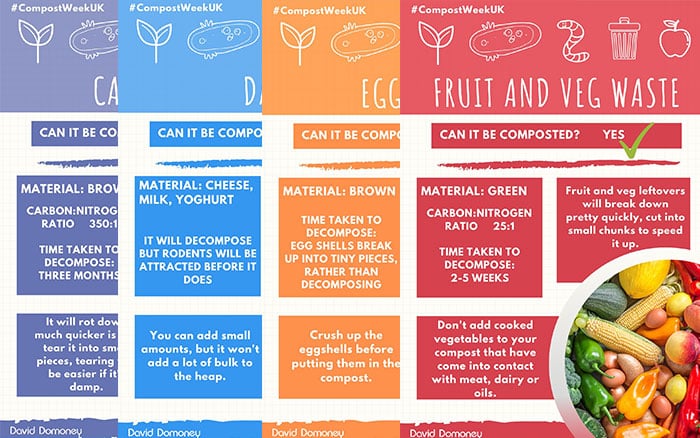 Lots more soil-packed blogs will be released, so keep your eyes open and you could even have a chance to WIN in my prize draws!

David Domoney is a Chartered Horticulturalist, Broadcaster, and Author. David has worked with a number of the UK's leading garden retailers as a plant buyer and strategic consultant. With more than 30 years experience, in horticulture, David is as passionate about plants now as he was when he bought his first plant at a village fete.