The joy of gardening is that it's a hobby for all year round, and we are constantly able to change our space and watch it develop. So, here are a few of the top dream garden features that people want to add to their garden, taken from research this year.
Bringing water into your garden through bird baths, water features and ponds will improve your garden in so many ways. It will encourage different wildlife to your space to drink and bath and will also bring a new dimension to your garden by introducing a new sound.
The relaxing soundtrack of water is enough to relax you and destress you whilst you sit and enjoy your garden.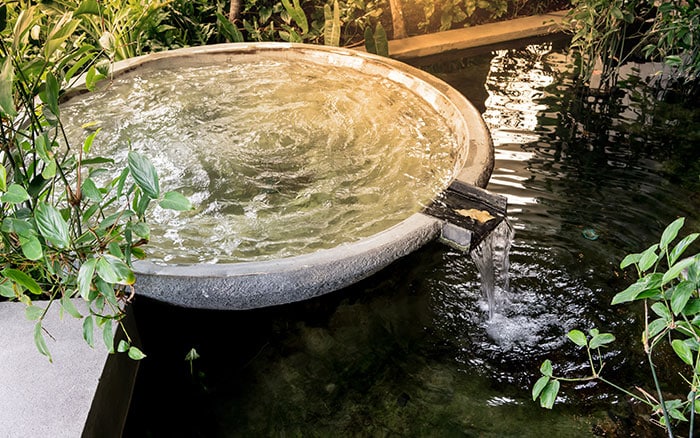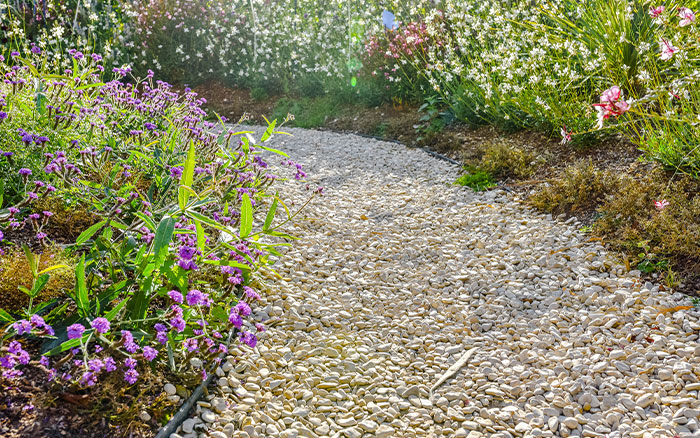 Pathways can be purposeful and pretty, guiding you from one area of the garden to another, but you can make them more exciting by planting fragrant flowers alongside.
Depending on the purpose of your path will impact what materials you use and how it looks. For example, if it's a path from the shed which will be used to haul heavy equipment, a straight and sturdy path may be more practical than a meandering steppingstone pathway.
3. Swimming pool or hot tub
Many people would love a swimming pool or hot tub in their garden, to use in the summer when we get the occasional scorcher, or in the winter to warm up on a cool evening outdoors.
Although, some people may overlook the maintenance needed to keep a swimming pool in the garden. However, if your heart is set on bringing a pool to your plot, Pavestone's pool paving offers add a clean cut and contemporary selection of paving tiles.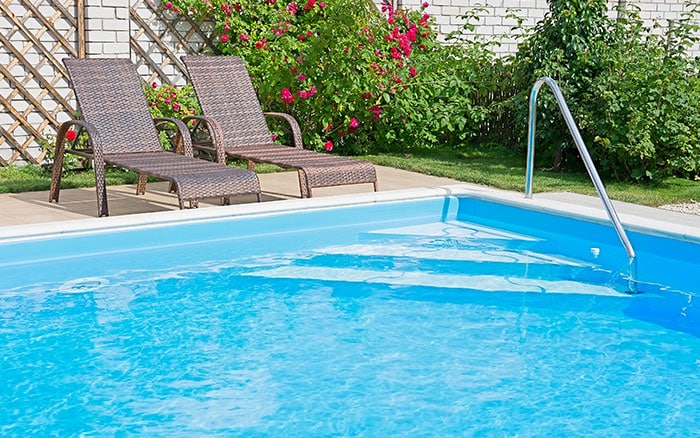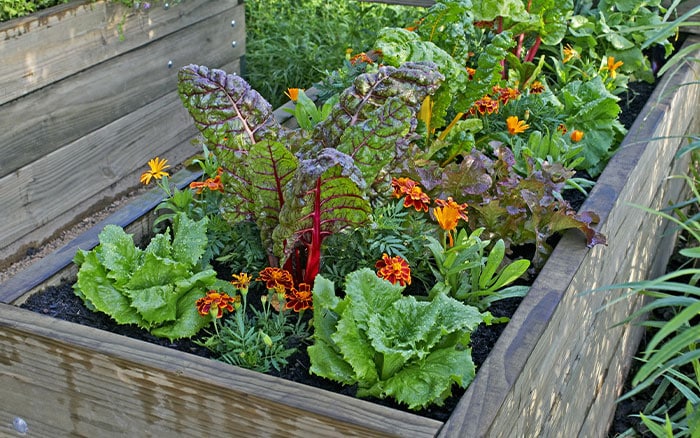 Raised flower beds were a common answer, and for good reason. There are so many benefits of raised beds, from improving drainage to increasing the variety of plants that can be grown in your garden. In addition, they make gardening more accessible to those with mobility issues because they reduce the need for bending.
Raised beds can be used to grow flowers, fruit, and vegetables, and here is how you can build your own.
Next, for a truly magical feature in your garden, a bridge over water would be a marvellous addition. If you have a large enough pond, a small bridge over is a great ornamental feature for your garden because bridges are commonly used as a feature in oriental style gardens.
Even if you don't have a pond, you can add a little bridge to your paving or in another area of your garden for decorative purposes which will still have a wonderful impact.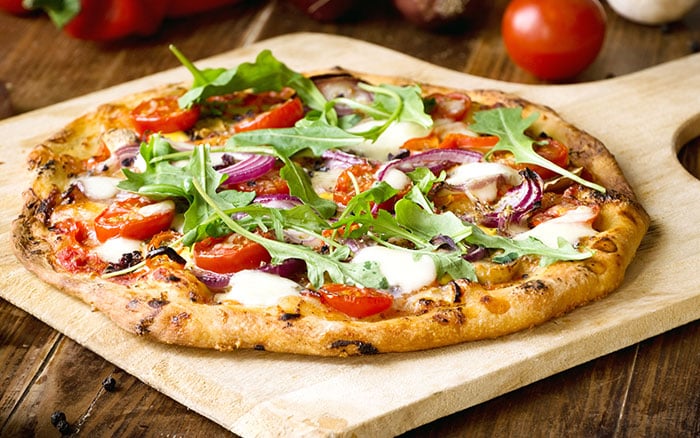 Using your garden as a spot for al fresco dining is a wonderful way to spend your evenings. We all know the feeling we get when the sun is shining, and we immediately light up the barbecue. But outdoor dining doesn't just have to be barbecue food if you have a pizza oven.
You can't go wrong with a pizza night, and here's a handy recipe card for you to make your own.
Pergolas are a perfect feature for the dream garden, a way to introduce a bit of shelter to a social area, whilst adding more vertical space to grow climbers.
Fragrant climbers such as star jasmine and honeysuckle will work wonders and will complement your space with their beautiful flowers, foliage, and fragrance.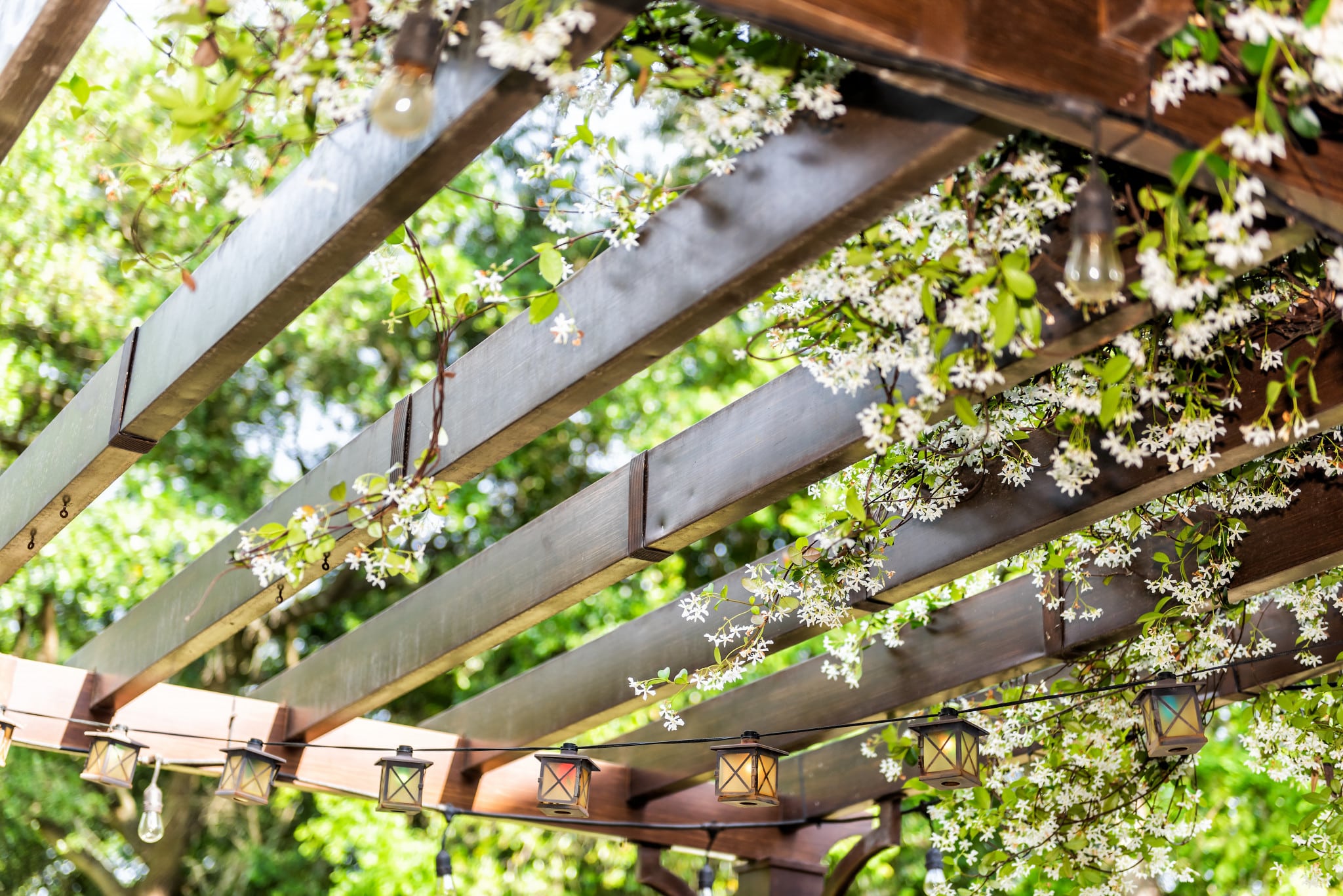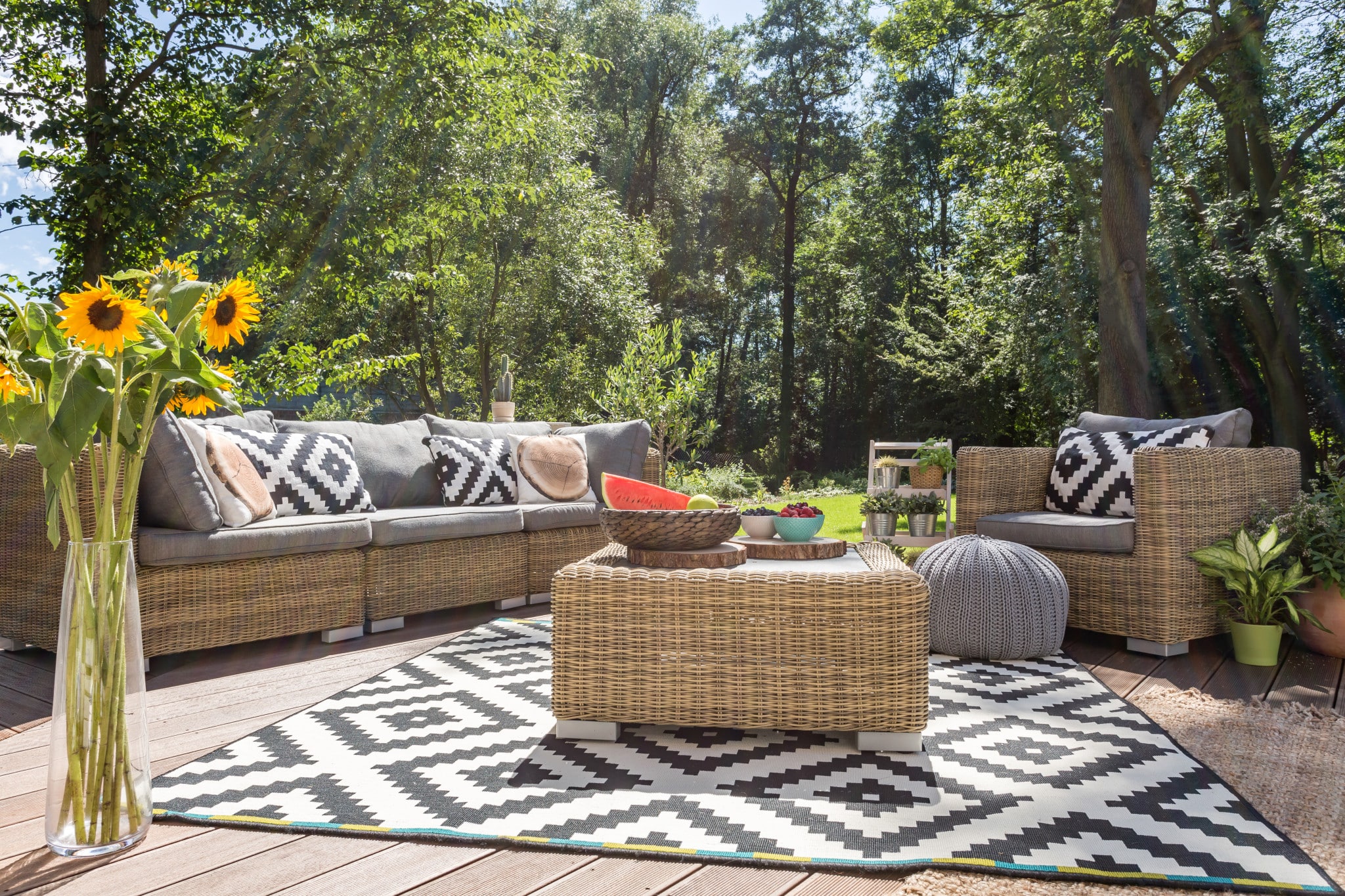 Our gardens really are an extension of our homes, so embellishing them with stylish and comfortable furniture and accessories is a great way of making your garden feel cosy. Outdoor rugs are made to withstand rain, sun, and snow.
They will look great on your patio under your dining set or next to your outdoor seating area. Even if you have a balcony, patio or a small courtyard space, an outdoor rug is an ideal way to create a focal point, without taking up any room!
Next is one for the kids…a playhouse! Gardens are places full of wonder and fun for the little ones, so give them a space of their own outside with a playhouse or transform your shed.
You can adapt your shed into a comfortable space where young children can go to do arts and crafts, or a cosy hang out that the older kids can go to relax in their own space.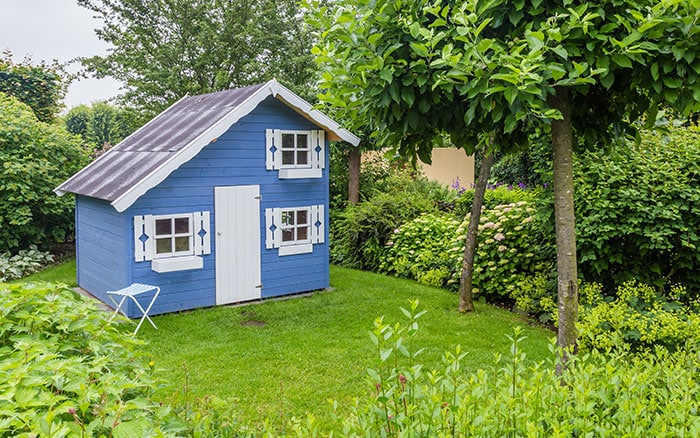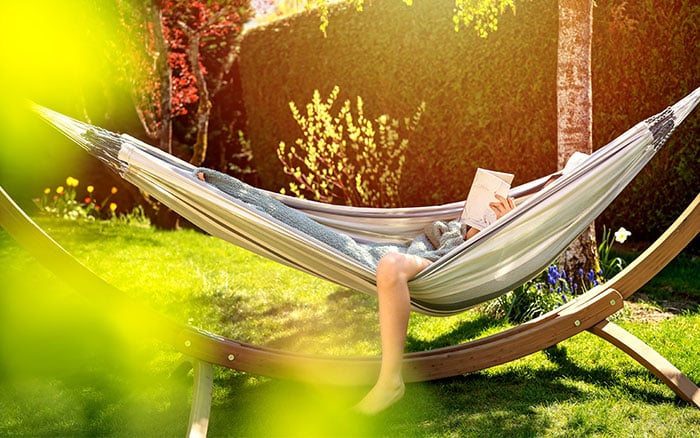 Another popular choice for a feature in a dream garden was a hammock. A swinging garden hammock will transport you away on a summer day. If you've got the tree space, you can attach one between them, or for smaller spaces, a free-standing pick might be better suited.
Stylish and functional, they will let you relax in your garden, immersing yourself in the sights and sounds of your garden.
What are your dream features for your garden? Let me know on Twitter, Facebook, or Instagram.

David Domoney is a Chartered Horticulturalist, Broadcaster, and Author. David has worked with a number of the UK's leading garden retailers as a plant buyer and strategic consultant. With more than 30 years experience, in horticulture, David is as passionate about plants now as he was when he bought his first plant at a village fete.