ITV's Eat Them to Defeat Them campaign has begun, and so has the battle against the veg.
Your mission is to take down the veg, unleash their super-powers and use them yourself. All that's left to do is find out who you need to target to obtain the abilities and get munching.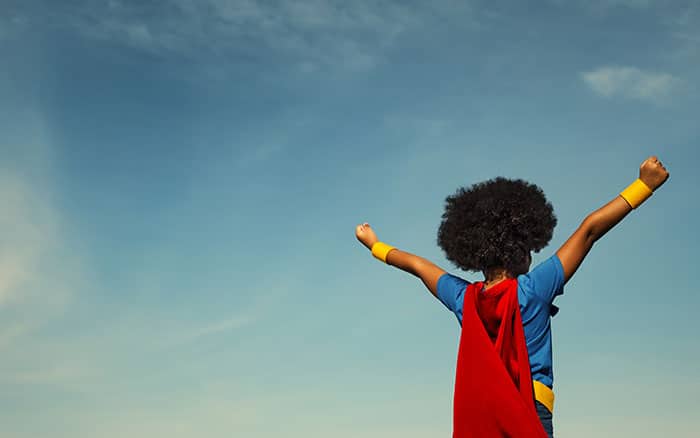 During ITV's war against veggies, your skin will need to remain strong and tough. So you will need to get your necessary vitamin A. Everybody's skin is kept healthy from this nutrient, which also prevents the drying of skin.
Skin is such an important part of our bodies, the largest organ we have! And it helps protect us from infectious diseases alongside maintaining the immune system – keeping your insides strong as well as the outside.
Research shows that beta carotene may prevent skin damage and contributes to our skin's appearance because of its antioxidant properties. But a deficiency of this orange-coloured pigment can leave your skin feeling dry and flaky, making it age prematurely.
If you want to get this power, then you'll have to target and tackle the carrots. The carrots won't see you coming but eating them will help you see in the dark so you will be even more powerful. The nutrients in carrots also double up as great for vision, when beta carotene is converted to vitamin A it used to form rhodopsin. This is the reddish-purple, light-sensitive pigment in your eyes that help you see at night.
Research shows that carrots are children's second favourite vegetable with 20% naming it as the best, just beaten by sweetcorn with 21%.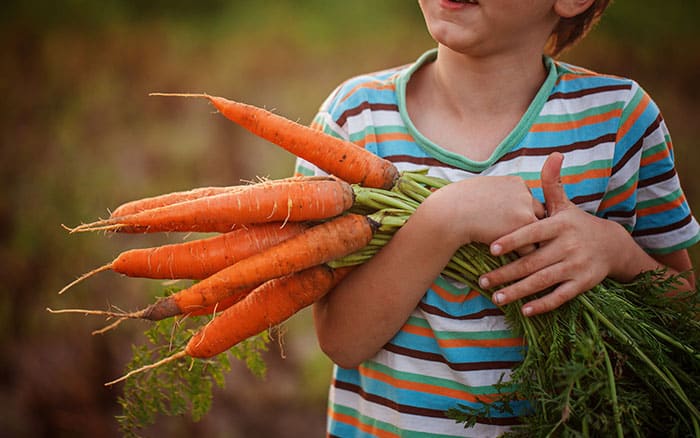 Carrots are rich in beta carotene which your body converts into vitamin A which is crucial for growth and maintenance of epithelial tissues – these form the lining of your important organs such as the brain, lungs and heart. This tissue also lines the skin which is your body's first line of defence against bacteria and viruses.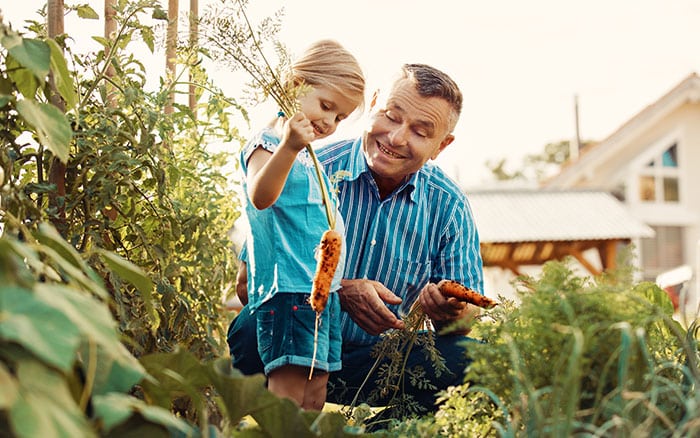 You may be used to the standard long orange carrot, but they can also be round, and found in purple, red and yellow – so keep an eye out for different colours that could be camouflaged in combat.
One way to get access to these fun shaped and coloured carrots is to grow your own. They can be easily grown in containers if you're a bit short on space. These colourful contenders require an open, sunny site and fertile well-drained soil.
To grow your own early carrots such as 'Early Nantes' follow these steps:
Pick where you want to sow your carrots and rake the soil until it's quite fine.
Then make a small hole in the soil using the corner of your rake or trowel.
Sow the seeds 1cm deep, in rows 15cm-30cm apart, under a horticultural fleece to protect them.
When the plants have grown you can thin to 5-7cm apart.
Harvest from June onwards. Your carrots will be ready for harvesting about 12-16 weeks after sowing.
A firm favourite due to their versatility, these crunchy challengers are ones that you may want to pick a fight with first. Not only do they taste sweet, but they're full of nutrients whilst being low in calories. They're sure to get your super-powers off to a flying start.
Cook carrots to unlock extra points because the absorption of beta-carotene is better if they are cooked, so if you don't fancy the raw crunch, try them boiled or roasted and see if that's how you prefer to defeat them.
Or hit the ground running and follow this recipe card for a tasty dish that will get your super-skin right on track and ready for attack.
If you don't think you can combat the carrots but still need to get your fix of vitamin A, opt for onions, spinach or squash.
In case you missed my last blog about supporting the Eat Them to Defeat Them campaign, you can browse through all the downloadables including info cards on each veg, top trump cards to battle against friends and a veg tracker to keep tabs on all the veg that you vanquish.
Don't forget to download your new Veg Tracker now that we're into a new week of Eat to Defeat, from ITV! You can start to tot up your veg intake to become the top Veg Vanquisher at the end of the six weeks…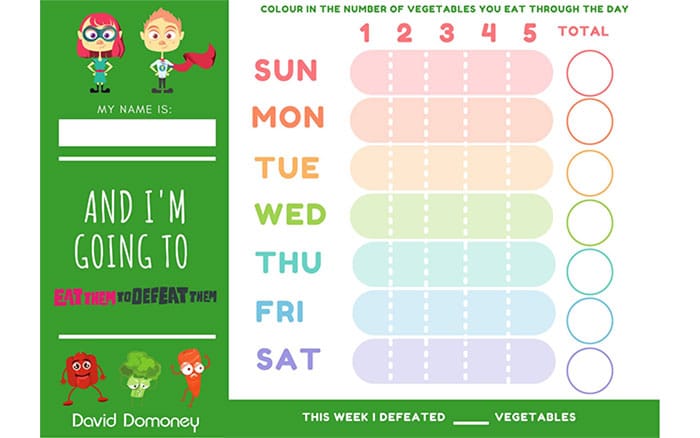 David Domoney is a Chartered Horticulturalist, Broadcaster, and Author. David has worked with a number of the UK's leading garden retailers as a plant buyer and strategic consultant. With more than 30 years experience, in horticulture, David is as passionate about plants now as he was when he bought his first plant at a village fete.