Tasting homegrown apples is one of the many joys of being a gardener. But often they all ripen at once, and you're left with a mountain of fruit, so here are a few ideas to use it up!
The length of time that apples can be stored depends on the variety. As a general rule, the varieties that are harvested latest will store longest. But be sure to not store any bruised fruit because this will rot easily.
To store, wipe the apples clean and wrap each one loosely in newspaper, then store in a flat layer or ask your local supermarket if you can have any of their apple trays.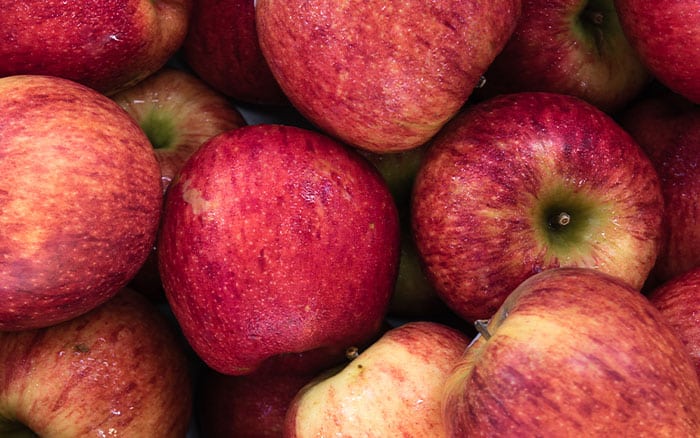 Keep in a cool, dry place like a shed or garage and check on the fruit regularly, removing any rotting apples, as the rot will spread if left.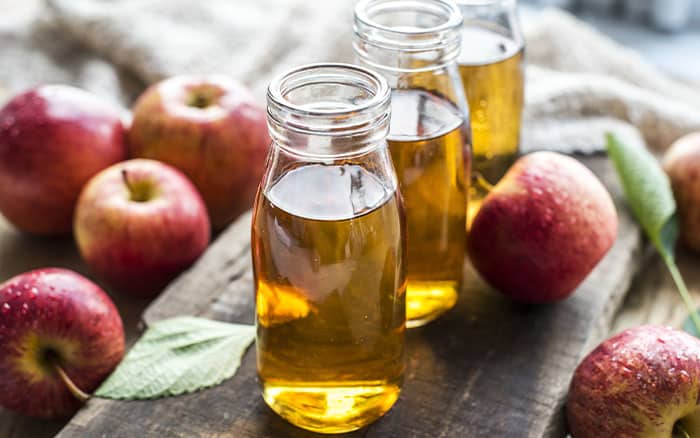 A great way to deal with a surplus of apples is to juice them, and the taste of fresh apple juice is delicious.
Step one
Make apple juice by rinsing 4 apples, and slicing them or cutting them into quarters, removing the core.
Step two
Put the apples and 60ml of cold water into the blender or food processor with the apples.
Step three
Start by blending on a low setting, before slowly turning the speed to high.
Step four
Blend on a high setting for 45 seconds, stopping a couple of times to use a long spoon to push the apples down towards the blades at the bottom.
Step five
Use a fine-mesh strainer over a bowl to let the juice drain through for about 10 minutes, stirring to release extra bits of juice.
Step six
Then, pour the juice into a glass and have a taste! If it isn't sweet enough, add some honey or sugar.
Step seven
The juice can be frozen in an airtight container for 6 months if you want to store some.
Keeping a frozen stash of apples is a great way of having apples at the ready for smoothies, baking and cooking.
Step one
Peel and core the apples, cutting them into eighths, or the size that you require.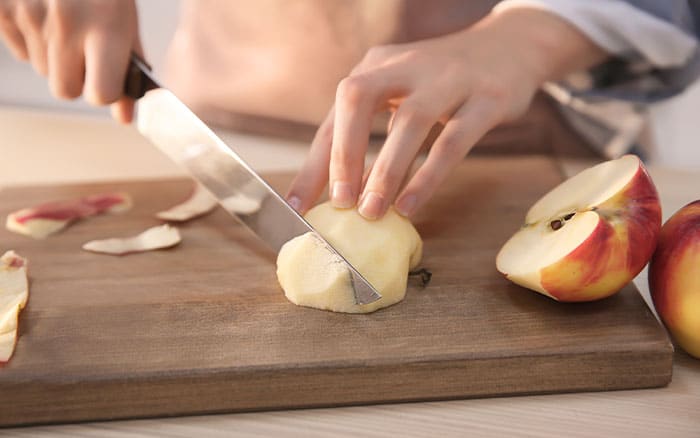 Step two
Let the apples soak in a bowl of 4 cups of water and 2 tablespoons of lemon juice, which will stop them going brown.
Step three
Drain the apples in a colander then place the slices on a paper lined baking tray and pop them in the freezer for 4 hours, or overnight.
Step four
Put the frozen apples into a freezer bag and be sure to label it with the date and they can then be left in the freezer ready for use in the next year.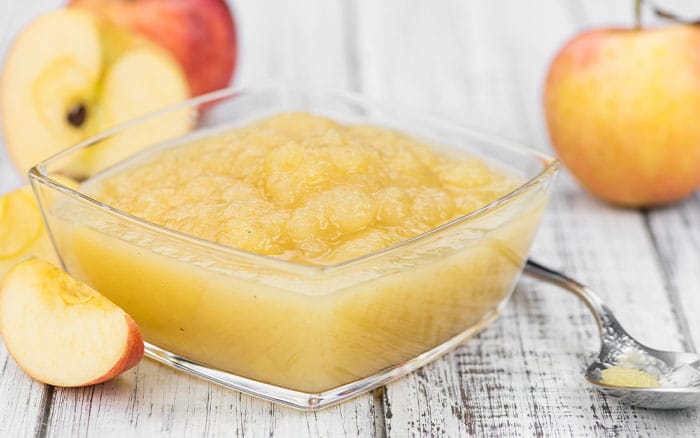 Compote is an easy way to use up extra fruit. Peel, core and slice the apples, pop over a low heat with a little water and sugar and cook until the apples are soft and pulpy. Store in containers and freeze in portions.
Compote is great with roast pork and can be used in baking or as a topping for ice cream or yoghurt. Or mix the apples compote with other harvest fruits like blackberries.
Core the apples and slice into rings as thinly as possible. Pat the slices dry with kitchen paper and lay on a baking sheet lined with parchment. Place in a preheated oven at 140C and bake for 45 minutes to an hour, turning them over halfway through.
Make it spicy by sprinkling cinnamon over the slices before they go in the oven. Store in an airtight container.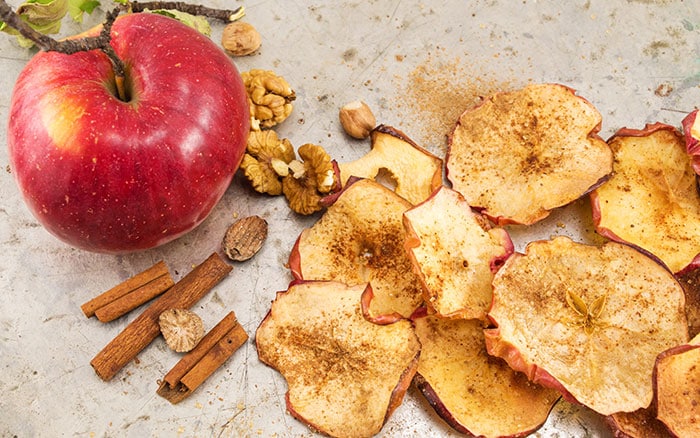 Make the most out of your glut of apples because your tasty homegrown apples can go a long way.

David Domoney is a Chartered Horticulturalist, Broadcaster, and Author. David has worked with a number of the UK's leading garden retailers as a plant buyer and strategic consultant. With more than 30 years experience, in horticulture, David is as passionate about plants now as he was when he bought his first plant at a village fete.