Elderflower fizz is a refreshing summer drink, perfect for an evening in the garden. It's light and fragrant, making it a delicious tipple. On the other hand, an elderflower cordial is a non-alcoholic option, and you can still make the most of the refreshing and tasty elderflower. Here's how to make elderflower fizz and elderflower cordial.
Sambucus nigra (common elder) is a lovely shrub or small tree that delivers so much. Plant in a location with sun or partial shade with moist but well-drained soil any time between September and March. Then, come spring and summer there will be flowers that can be used to make syrups and gin. The fruits that are borne in late summer into autumn can be harvested to make syrups too – although they shouldn't be eaten raw.
Whether growing them for their ornamental beauty, for the flowers or fruits, they are a great option for growing as a hedgerow for privacy or creating compartments in the garden. They are also great for wildlife gardens because bees also enjoy the flowers and birds appreciate the fruits through autumn.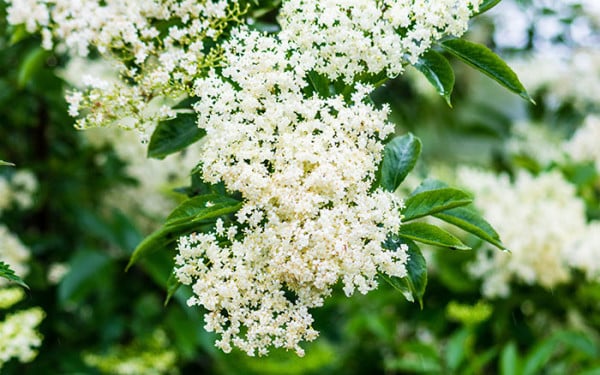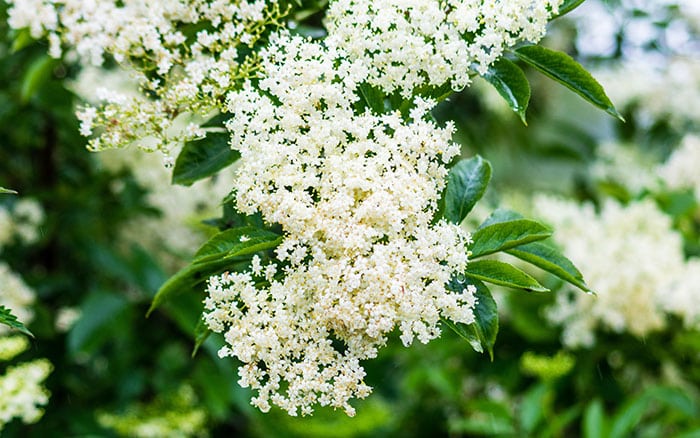 Elderflower fizz recipe card
For a refreshing alcoholic tipple, this elderflower fizz is worth the wait. For this recipe you'll need 8 elderflower heads which can be cut from the shrub from May to July, when the plant is in flower.

Elderflower cordial recipe card
Alternatively, opt for the alcohol-free cordial, which has a delicious fresh flavour.

This summer, add something different to your drinks menu. Though you will have to wait for the infusion and fermentation, it is worth it in the long run for the delicious taste, straight from your garden. Let me know what you think of the elderflower fizz and cordial recipes in the comments or on Facebook, Twitter, and Instagram.

David Domoney is a Chartered Horticulturalist, Broadcaster, and Author. David has worked with a number of the UK's leading garden retailers as a plant buyer and strategic consultant. With more than 30 years experience, in horticulture, David is as passionate about plants now as he was when he bought his first plant at a village fete.