Treating yourself to a cool drink after a hard day's work in the garden, or as a refreshing pick-me-up after a long day relaxing in the sun, is much needed in the summer.
Eating alfresco, and having barbecues isn't just about the food, spruce up your summer drinks with these handy tips that will complement your food, or just make you feel fresh in the sun.
You can't go wrong with a fruity lemonade for the kids, for a bit of fizz as well as getting some more fruit into them, it's a win-win on a warm day.
Simply put some fresh strawberries, blueberries or raspberries into the lemonade, finish with a colourful straw and add a strawberry to the rim of the glass to make them feel grown up.
Go one step further and make your own strawberry lemonade from scratch using this recipe card.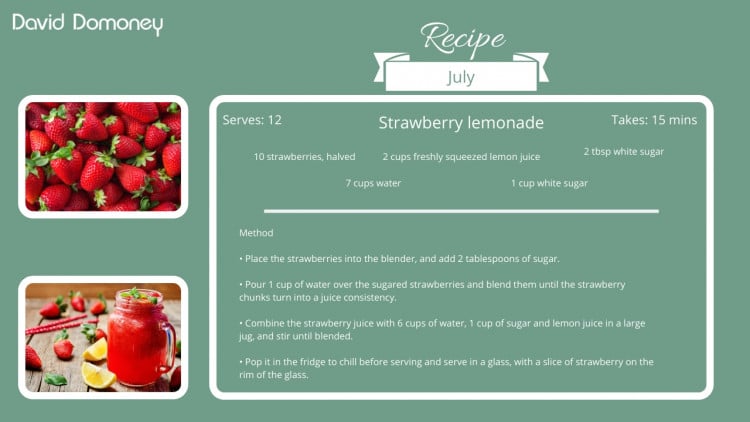 You don't need to be in Spain to enjoy a delicious glass of sangria, instead you can relax in your own garden, with a glass of the fruity goodness right next to you.
To make it suitable for the kids to try too, as well as for those preferring a non-alcoholic option, this recipe is a sure win as a refreshing beverage on a sunny day.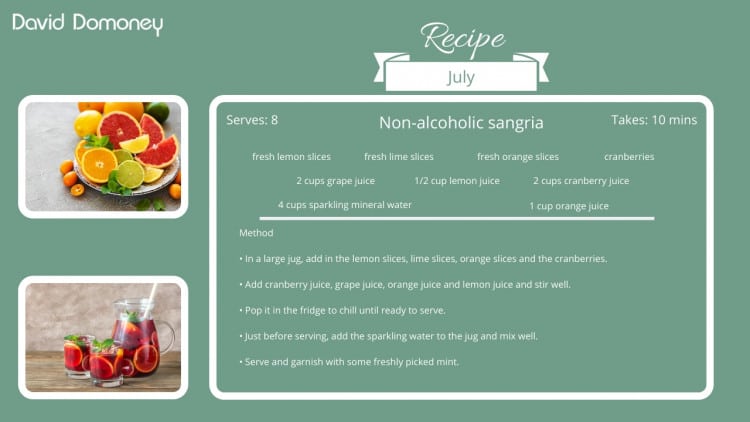 To embellish your summer drinks and cocktails, there's a huge variety of plants that you can grow in your own garden to add some excitement, as well as impressing any visitors.
Whip up a Lavender Collins using lavender freshly picked from your herb wheel or window box. A refreshing twist on a Tom Collins, this gin cocktail will accompany your alfresco meal or allow you to unwind in the warm evening sun.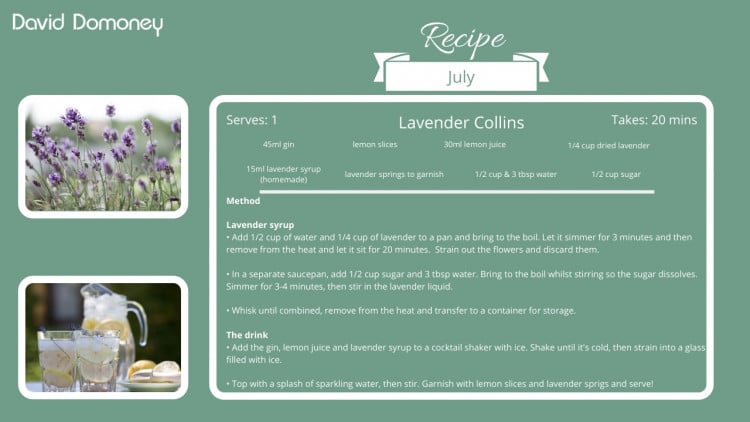 Not only will these drinks taste delicious, your house will smell delightful whilst you create these refreshing treats.
David Domoney is a Chartered Horticulturalist, Broadcaster, and Author. David has worked with a number of the UK's leading garden retailers as a plant buyer and strategic consultant. With more than 30 years experience, in horticulture, David is as passionate about plants now as he was when he bought his first plant at a village fete.