As we welcome autumn, there is a crisp chill in the air and the sight of falling leaves brings an air of cosiness. What's better than a warm drink on a cold evening? A warm drink paired with a delicious scone! Put an autumnal spin on it by pairing it with the taste of pumpkin to make pumpkin spice scones.
You can sow pumpkin seeds indoors in April to May, then young plants can be planted out in a sunny but sheltered spot in May or June.
Pumpkins are thirsty plants, so when planting them out, bury their plant pot next to them. Then, fill it with water where it will gradually seep down into the soil, delivering much needed water to the roots.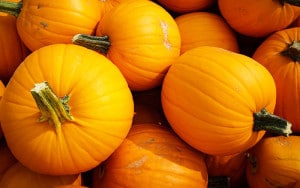 You will know when the pumpkins are ripe because they will turn from green to orange. Around September and October, they will be ready to be harvested, but be sure to protect them from any early frosts.
Pumpkin spice scones recipe card
So, here's how to make pumpkin spice scones to enjoy on an autumnal evening or added into a spooky Halloween afternoon tea.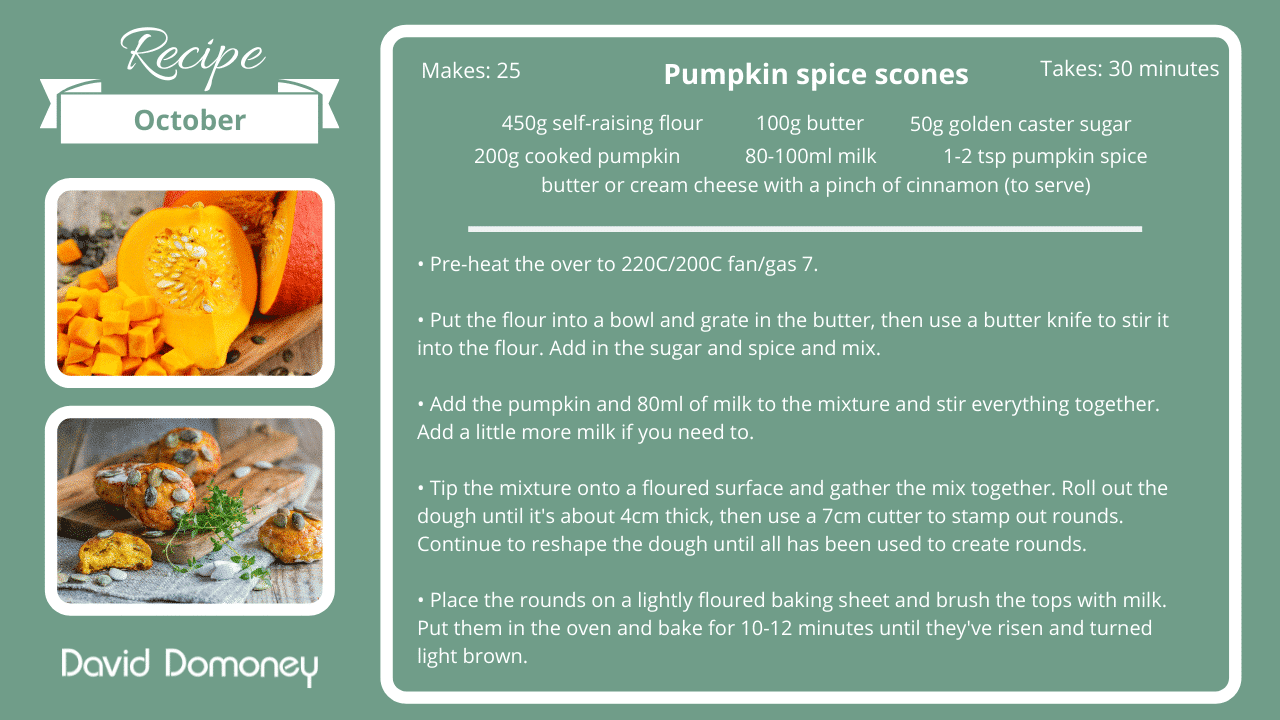 Watching pumpkins grow is so much fun, for kids and adults alike. There's so much to do with them once harvested, from cooking to carving. Let me know your favourite pumpkin recipes in the comments or on Twitter, Facebook, and Instagram.

David Domoney is a Chartered Horticulturalist, Broadcaster, and Author. David has worked with a number of the UK's leading garden retailers as a plant buyer and strategic consultant. With more than 30 years experience, in horticulture, David is as passionate about plants now as he was when he bought his first plant at a village fete.