Many people are letting weeds grow and seeing the benefits and beauty of leaving areas to grow wild. Not only are they beneficial to wildlife like pollinators, but there are some edible weeds that can be used by us in our meals – use these recipe cards to inspire you!
Teas, sweet treats, side dishes, sautés and salads, weeds can be picked, washed, and brought into your kitchen to use in a wide variety of drinks and meals.
Remember, before you eat any weeds be sure that you've correctly identified them and they're safe to eat. Some plants are toxic and can be harmful if ingested.
Here are 5 different recipe cards to inspire you to use weeds in your kitchen.
Chamomile & lemon shortbread
The recipe most associated with chamomile is probably chamomile tea, but this edible weed can be used to add a boost of flavour to other dishes too. This lemon and chamomile shortbread has a fresh and slightly tangy taste.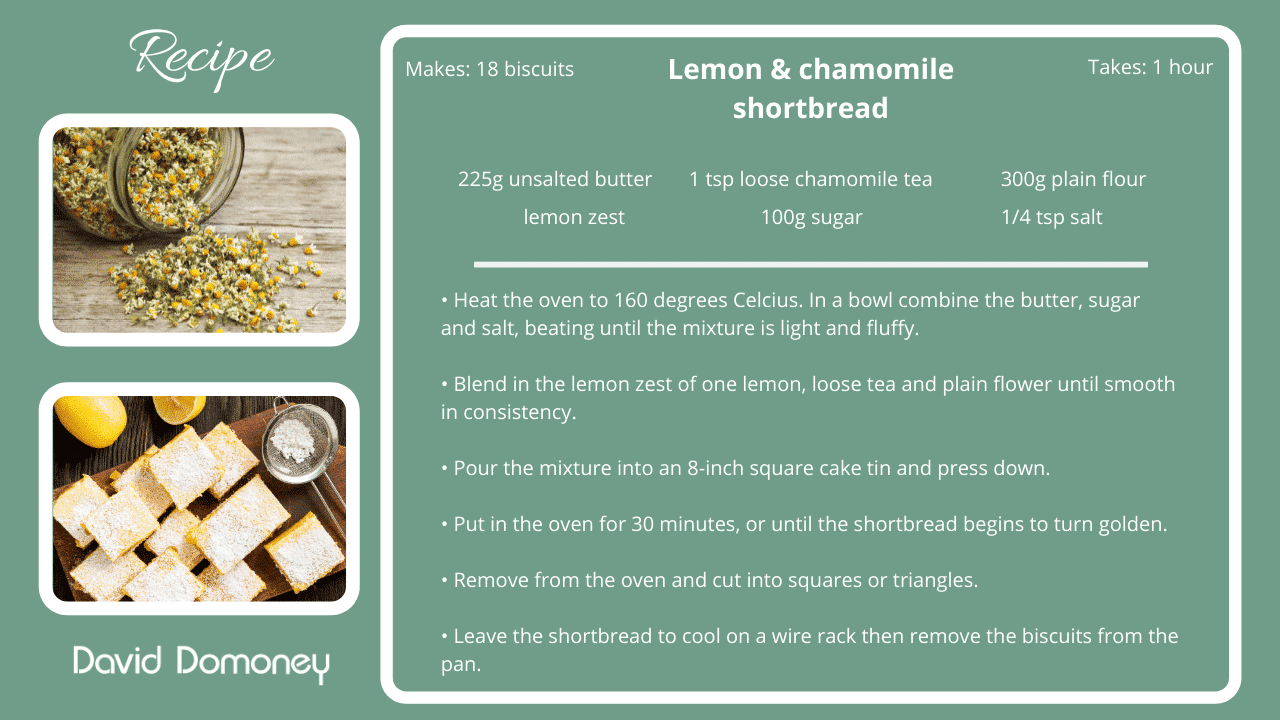 Also known as dandelion honey, this can be used in teas as well as on waffles, pancakes, and anything else that syrups are used in! It'll add some sweetness, but bear in mind it isn't a quick job – it's a process that takes 2 days.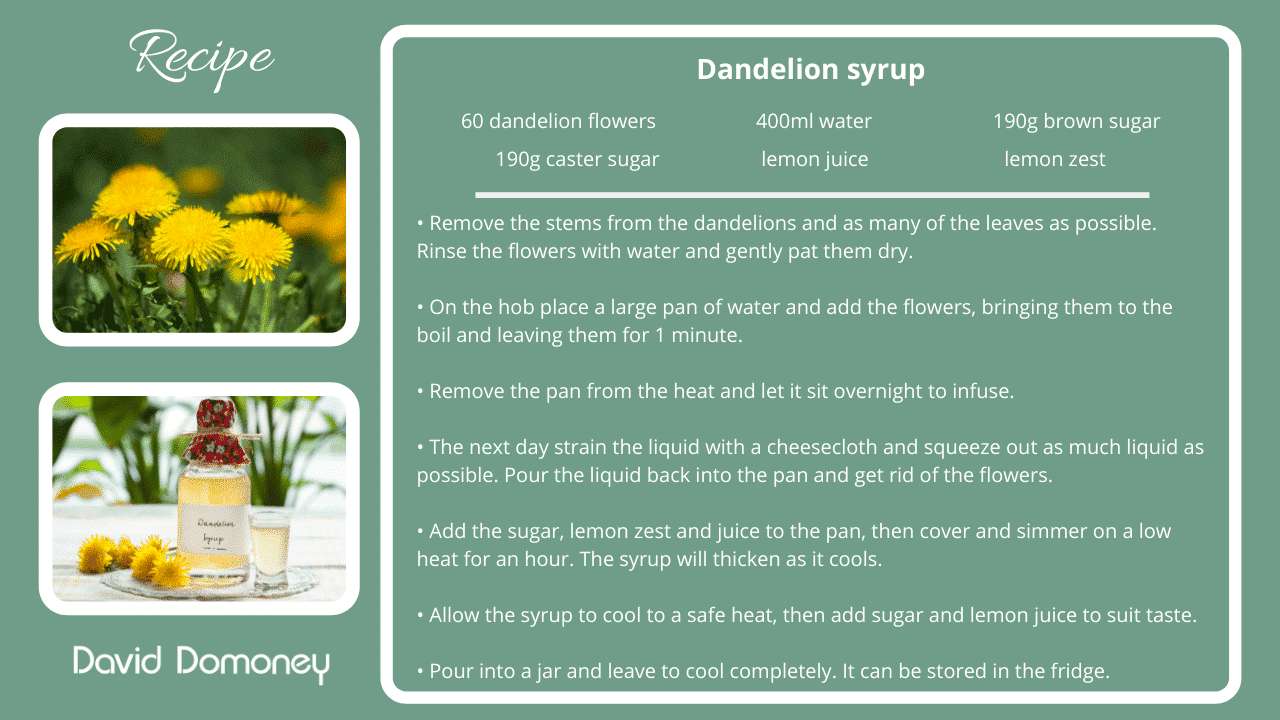 When looking at nettles popping up around the garden, your first thought may not be about how great they'd taste. But they are a great alternative for basil in making pesto. Italians do make nettle pesto in spring, called pesto d'urtica. When cooking with nettles, you'll need to blanch them first to get rid of the sting.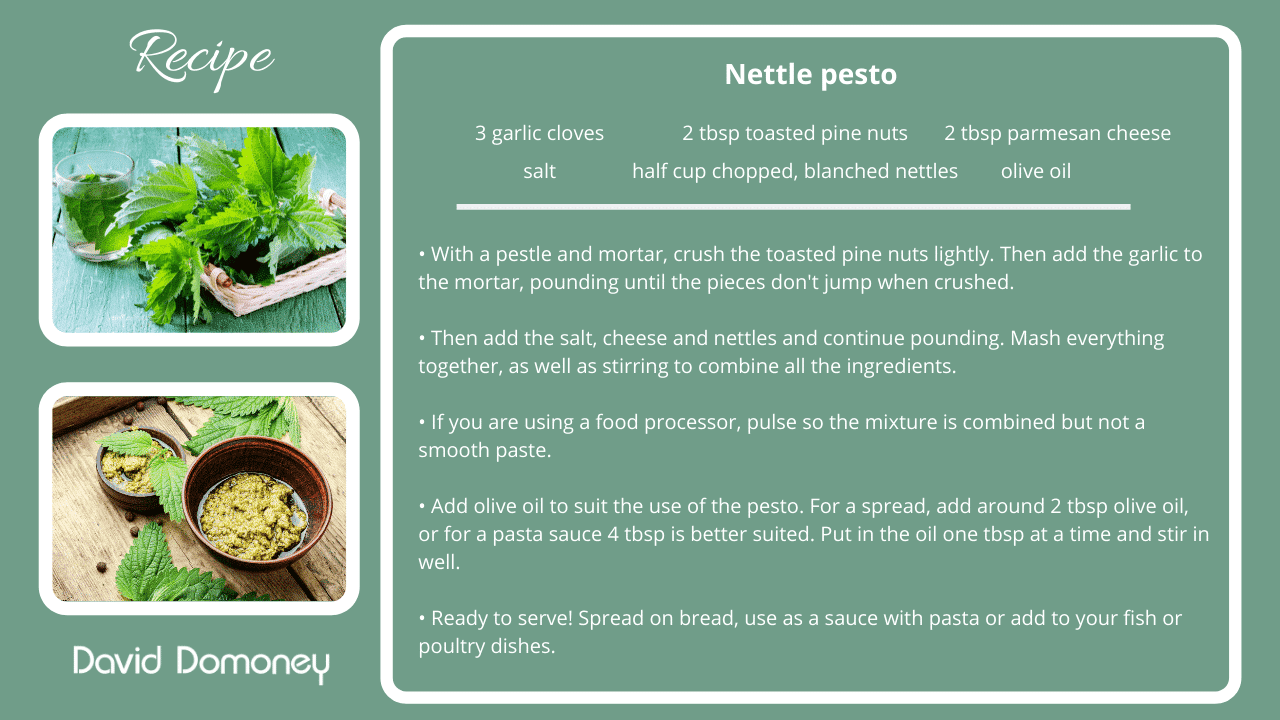 The combination of chickweed with buttery onions makes a great side dish to have on the menu. It's something a bit different and is incredibly easy and quick to make. Season it to your taste, add some lemon for a bit of tangy taste.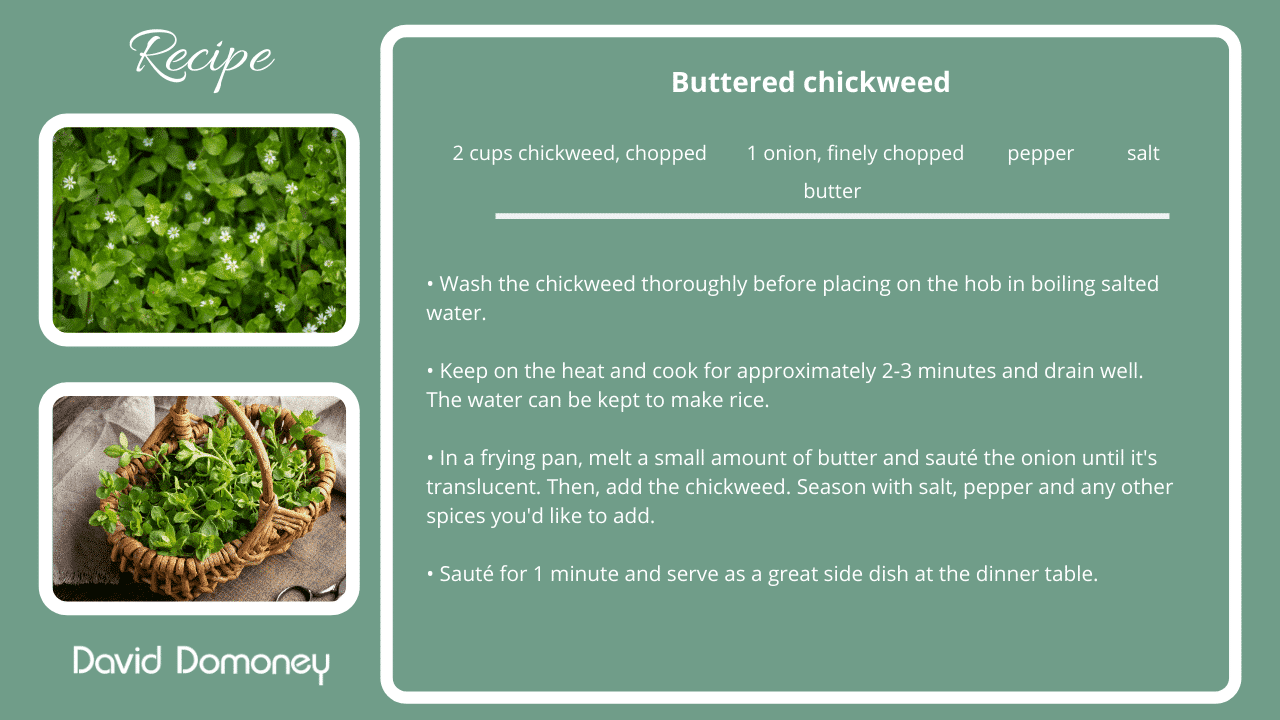 Warm beetroot and bittercress salad
The peppery tasting leaves of this edible weed are perfectly complemented by the warm beetroot. It's a lovely warming autumn and winter salad when you want a boost of goodness.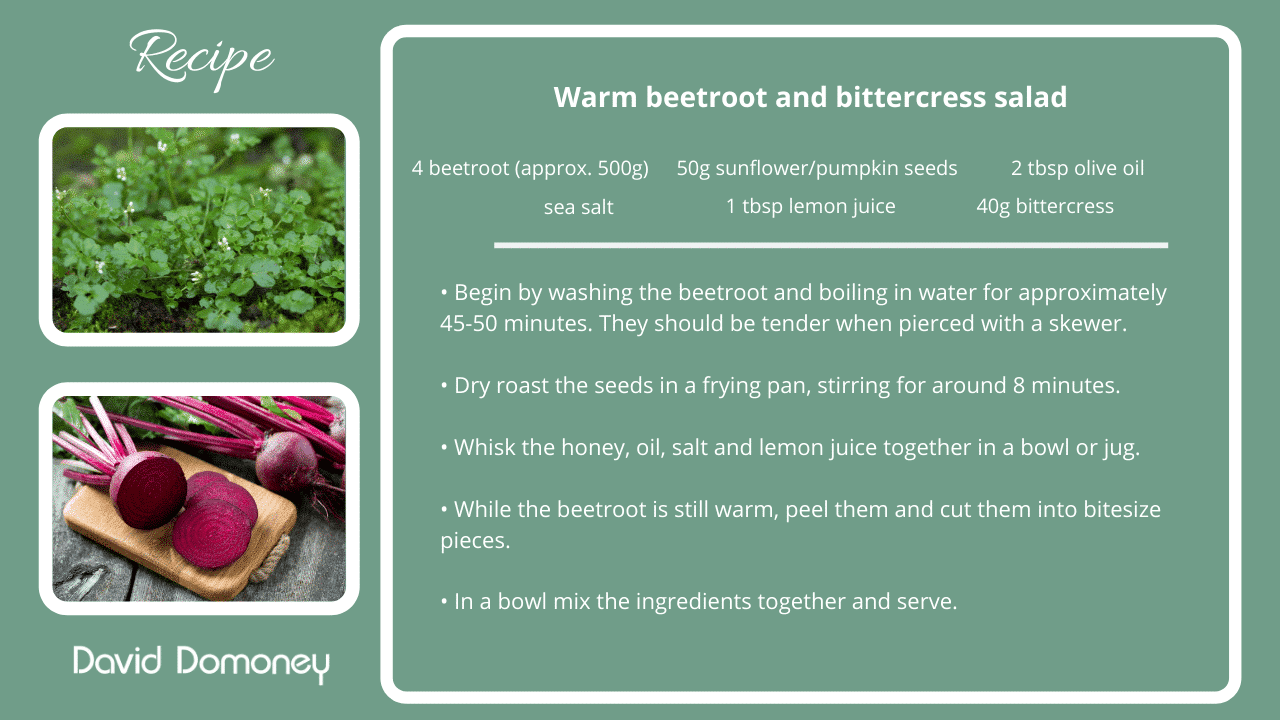 Don't write of weeds, instead see how they can help you in the garden and also how you can use them in the kitchen. There are a wide variety of edible weeds to add something different to your meals and drinks.

David Domoney is a Chartered Horticulturalist, Broadcaster, and Author. David has worked with a number of the UK's leading garden retailers as a plant buyer and strategic consultant. With more than 30 years experience, in horticulture, David is as passionate about plants now as he was when he bought his first plant at a village fete.