The darker winter evenings are the perfect time to cook a delicious meal and relax with a tasty winter cocktail. Whether you want something cool that is refreshing and tangy or a warmer drink to relax next to the fire. Here are some recipe cards for winter cocktails to help you this season:
The first of the winter cocktails is a spiced pear cocktail which will really bring the festive cheer with the spices of star anise and cinnamon. The taste is warming and wintery and the texture is silky and smooth from the egg white.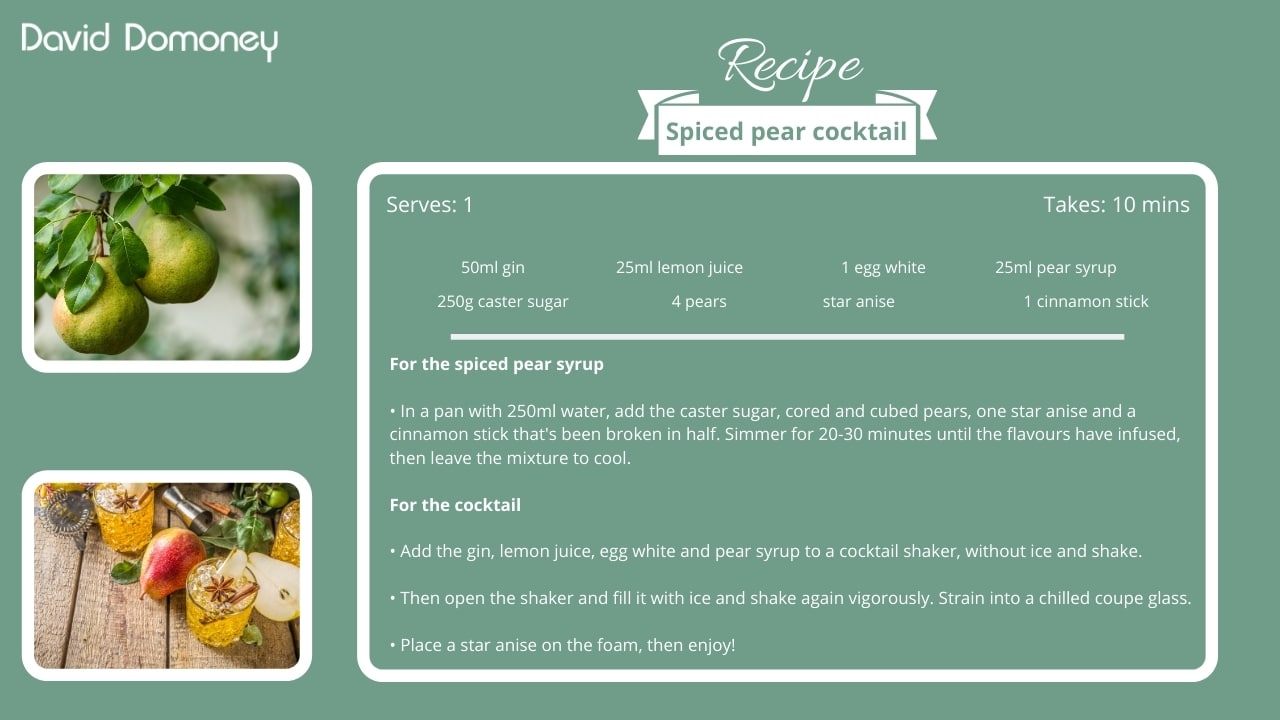 This classic Christmas drink is a warming and cosy choice, and one which contains no alcohol, for when you want a toasty beverage with a twist. Perfect for a chilly evening, turn your favourite tea into a magnificent mocktail.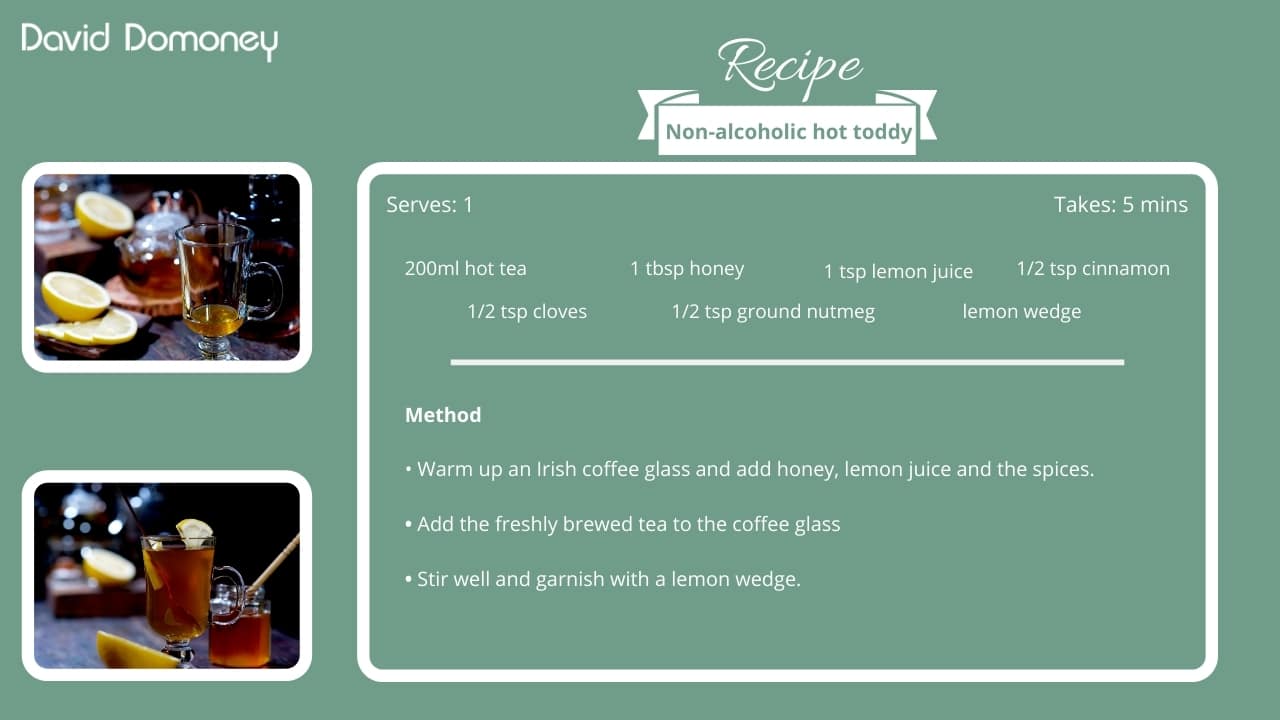 A refreshing mojito in the summer is great after a day in the sun, but come winter, it's great to have an option that is still cool and invigorating but fit for the colder seasons.
The dark rum and mix of herbs brings a festive and wintery twist to a classic mojito.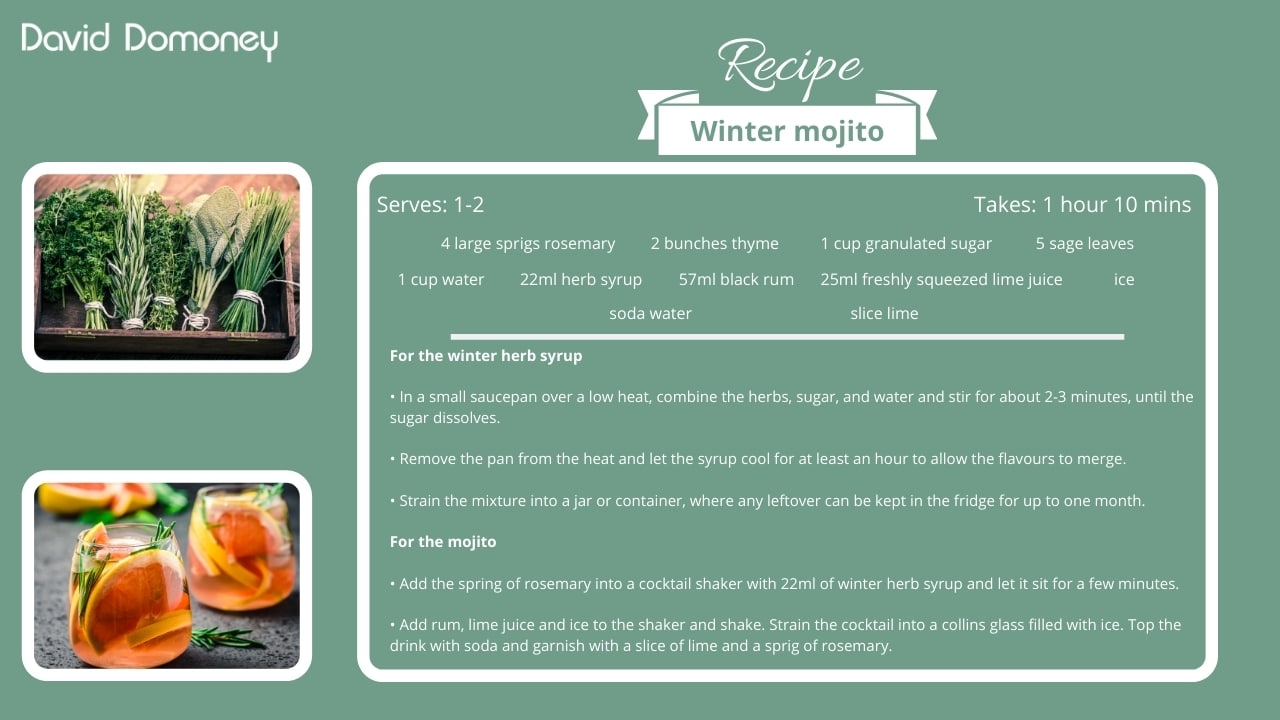 So, this season create some winter cocktails that will fit in perfectly on your cosy evenings. Use your homegrown herbs to add some magic to your festive drinks.
David Domoney is a Chartered Horticulturalist, Broadcaster, and Author. David has worked with a number of the UK's leading garden retailers as a plant buyer and strategic consultant. With more than 30 years experience, in horticulture, David is as passionate about plants now as he was when he bought his first plant at a village fete.