Get inspired with these creative ways to recycle and reuse household items so nothing goes to waste. Here are some of my favourite hacks to use in the garden:
After you've used your eggs and there's an egg carton and eggshells left over, don't be tempted to bin them. Tear up your eggbox and add it to your compost heap as a 'brown material' that'll supply carbon to the mix.
With the leftover eggshells, microwave them for 2 minutes which will dry out the inside of the shell, then crush them up and scatter them around your bedding plants to deter slugs and snails.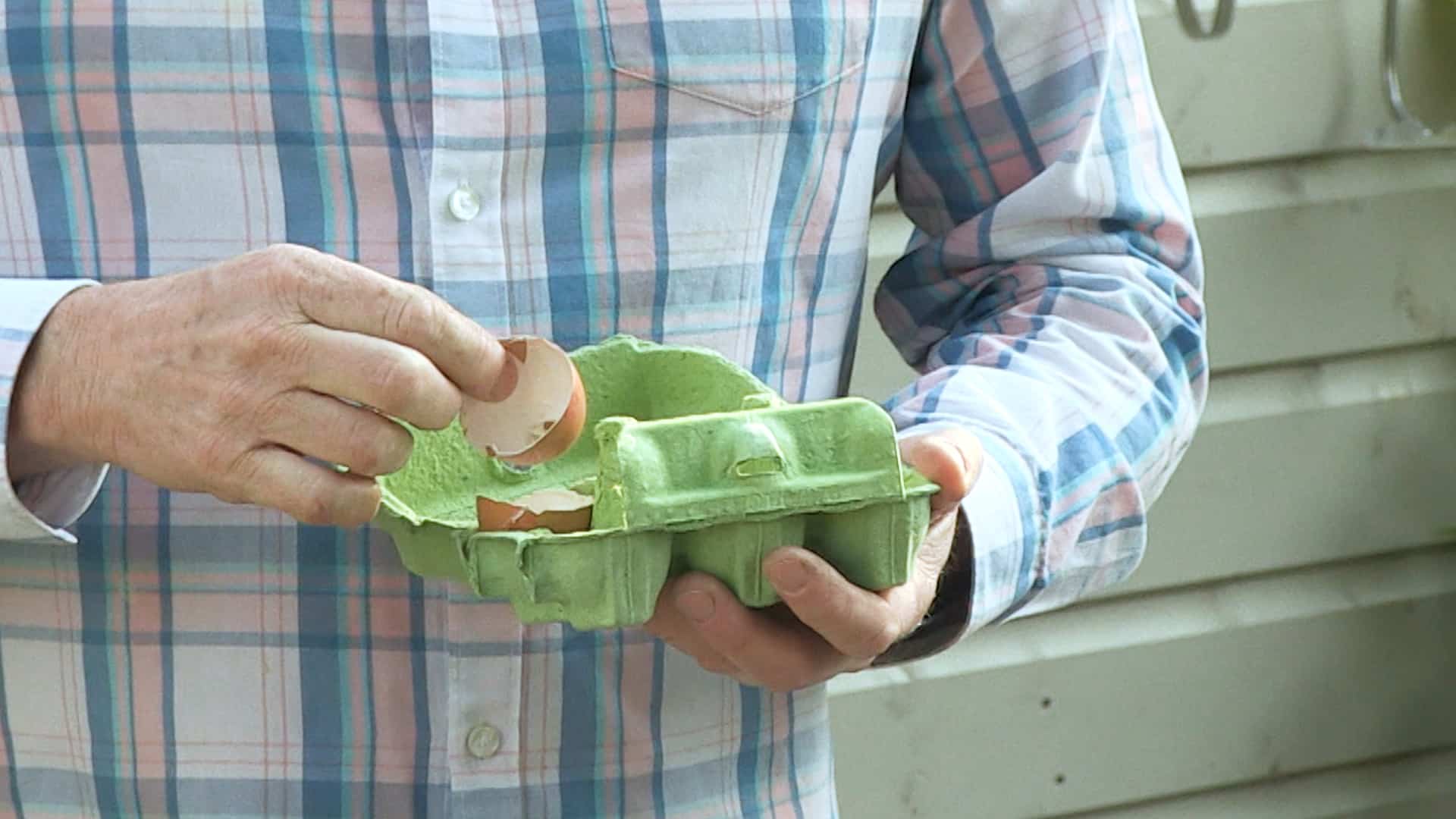 Alternatively, you can place a bit of tissue at the bottom of the shell, dampen it and use it to grow cress. Get the kids involved and draw funny faces on the shell to make eggheads with crazy hair!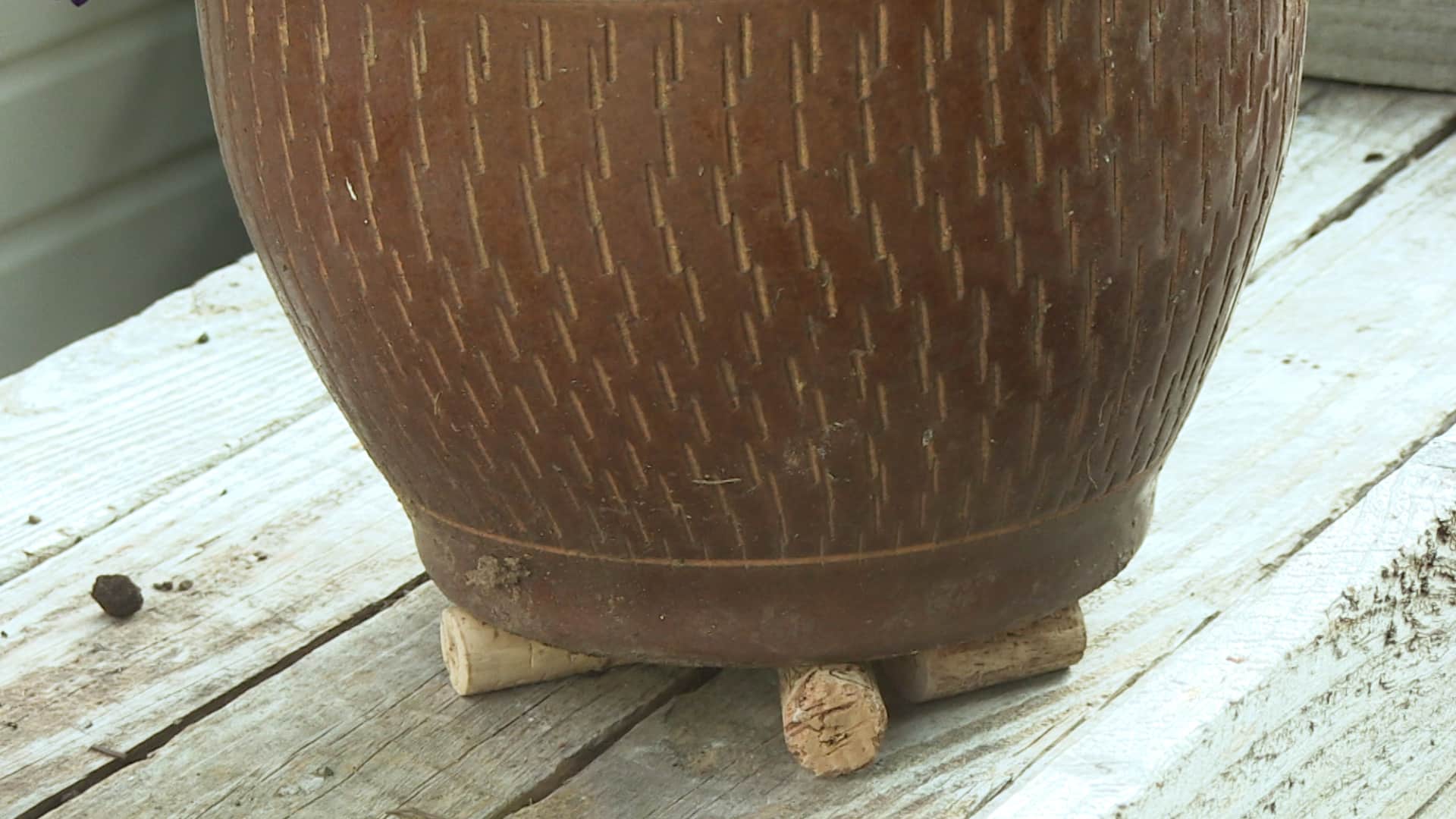 Instead of buying pot feet for your containers, why not stand them on a few wine corks? By elevating your pot on corks you're creating a gap between the container and the patio which means the pot can drain effectively, keeping your soil from getting waterlogged.
You may have a few spare coffee stirrers lying around from a coffee shop or takeaway spot, and they double up as free plant labels. Simply writing the name of the plant or herb on the wooden stirrer in permanent marker and slot your new plant label into the pot or seed tray.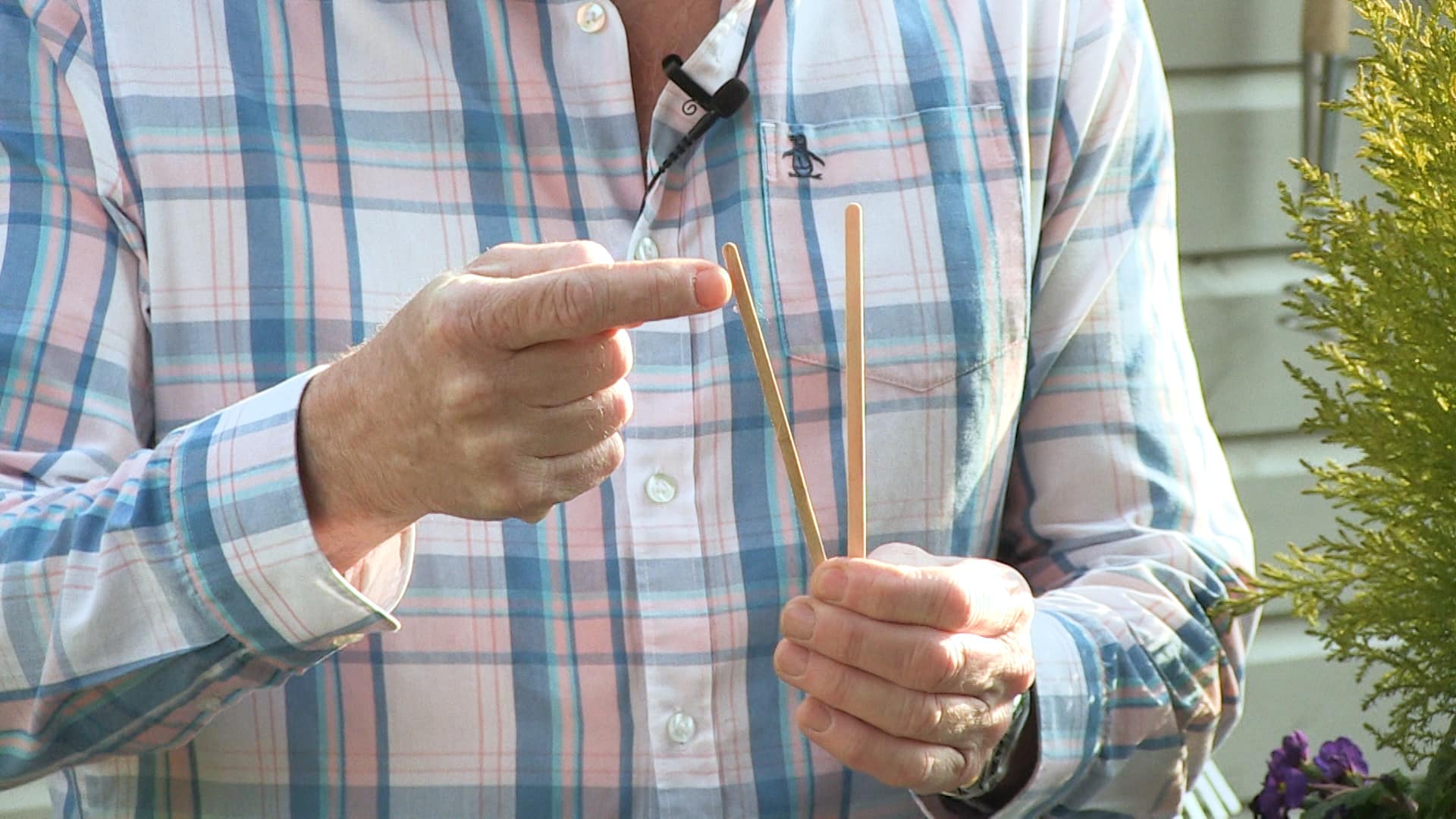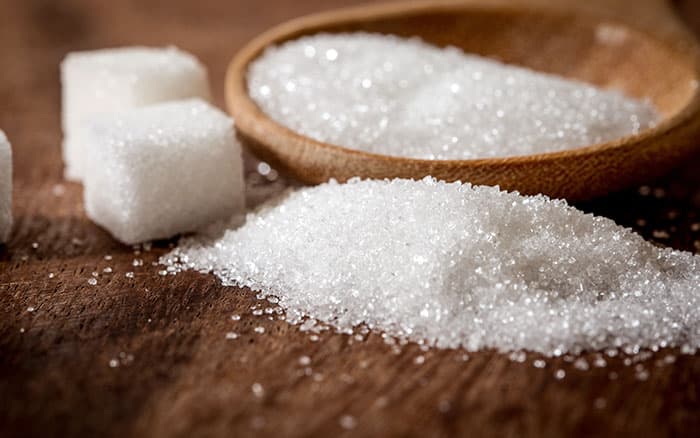 If you've been gifted a beautiful bouquet of cut flowers but it didn't come with a sachet of plant food, using sugar sachets and mixing them with warm water is a great replacement. Wait until the sugar has dissolved and then pour it into the vase to feed the flowers and keep them nourished.
If you find that transporting compost into your pots using a trowel takes you forever, make a DIY compost scoop from an old milk bottle. Cut the bottom of the bottle, then cut diagonally on the side with the handle to make the opening. Then you've got a handy wide compost scoop.
Alternatively, cut it in the same position, turn it so the top of the bottle is downwards, and you can use it to plant in. Add a whole at the flat, back section and attach it to a wall or fence, just ensure you add some drainage holes.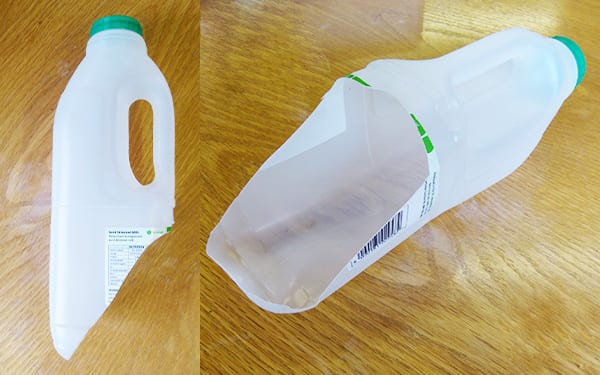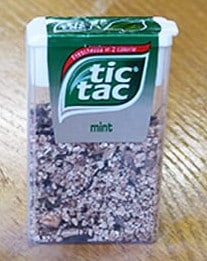 These little containers are perfect for storing seeds, especially if your seed packet is damaged or you're collecting your own seeds from your garden. By removing the lid, washing and drying thoroughly you'll have an airtight and watertight container to keep your seeds in. Don't forget to label them too.
These are just a few great hacks to make the most out of things that you may have lying around your home to give them an extra use.

David Domoney is a Chartered Horticulturalist, Broadcaster, and Author. David has worked with a number of the UK's leading garden retailers as a plant buyer and strategic consultant. With more than 30 years experience, in horticulture, David is as passionate about plants now as he was when he bought his first plant at a village fete.