Don't let bare, boring walls bring your garden down. Climbing plants can turn an unused corner of your garden into a breathtaking feature.
Nothing speaks of an English cottage garden like a beautiful wisteria or climbing rose. Framing your windows and doorways, and adding character to your home. But there are tons of great climbers to choose from, to match any taste and available space.
Framing
And it's not just walls, of course. Climbers (as known as creeper plants) can change the entire look of a fence, pergola or archway too.
The right position
You do need to put some thought into what climber suits your garden.
Some climbers are vigorous growers and are more suited to a large and open wall. Being against a wall means they will get a very specific amount of light. So sun-loving and more tender plants prefer a south or west facing wall which absorbs the sun's heat in the day. Hardier and shade-tolerant plants cope with your chillier north and east facing aspects.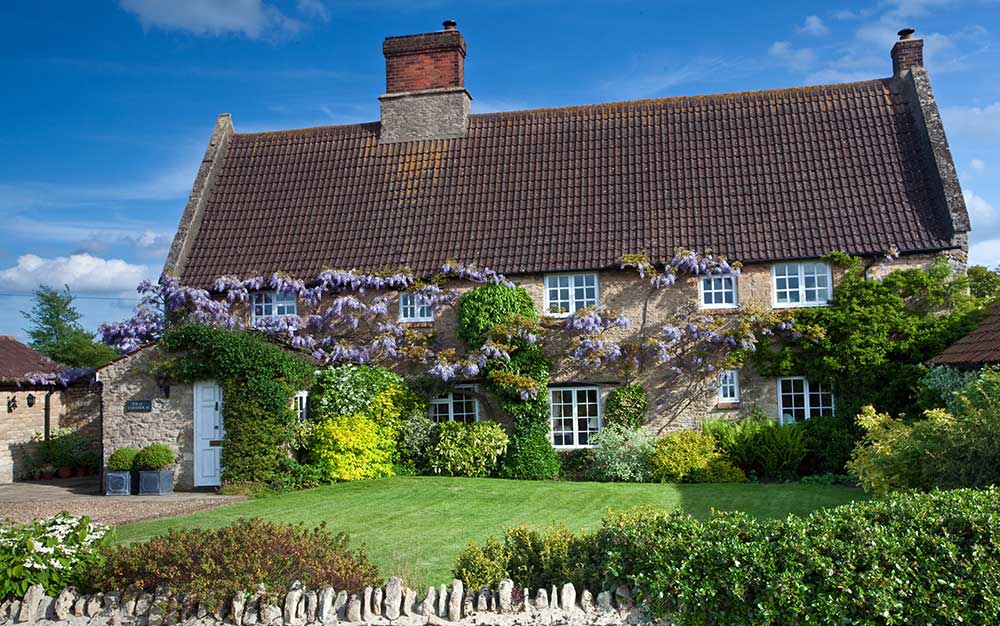 Natural watering
Rainfall is often limited by walls and eaves, so think about the needs of the plants and how much you may need to water it.
Finally, think about how much training and
pruning
the plant needs. Do you have the time and energy it needs to flourish?
Climbers work in different ways.
Natural climbers
Some plants, such as ivy and virginia creeper, will cling to surfaces naturally via aerial roots. However they will leave marks if you ever remove them. Others, such as honeysuckle or clematis, will need a framework like a trellis.
Training
Wall shrubs like the pyracantha don't climb naturally and must be trained, but will just lean against the wall once established.

Planting in the soil is always the best choice. Many climbers will grow fine from a container but, over time they outgrow their pots and become difficult to water effectively.
Patio positioning
If it is on the patio, remove a slab if you can and plant there. Just be sure that this soil isn't full of builder's rubble, and dig in plenty of fresh compost.
Plant 30-45cm away from the wall. Rain water can be blocked by the eaves of the house or the plant's own foliage, so this gap helps the water reach the roots of the plant. It also means the roots have a more space to grow.

Winter options
Winter-flowering climbers also work best on a south or west facing wall. The soil will be more prone to drying out. So mulching with organic matter or with pebbles will help conserve moisture in the summer. Whatever the case, you will want to water well during periods of dry weather. Especially in the first few years after planting.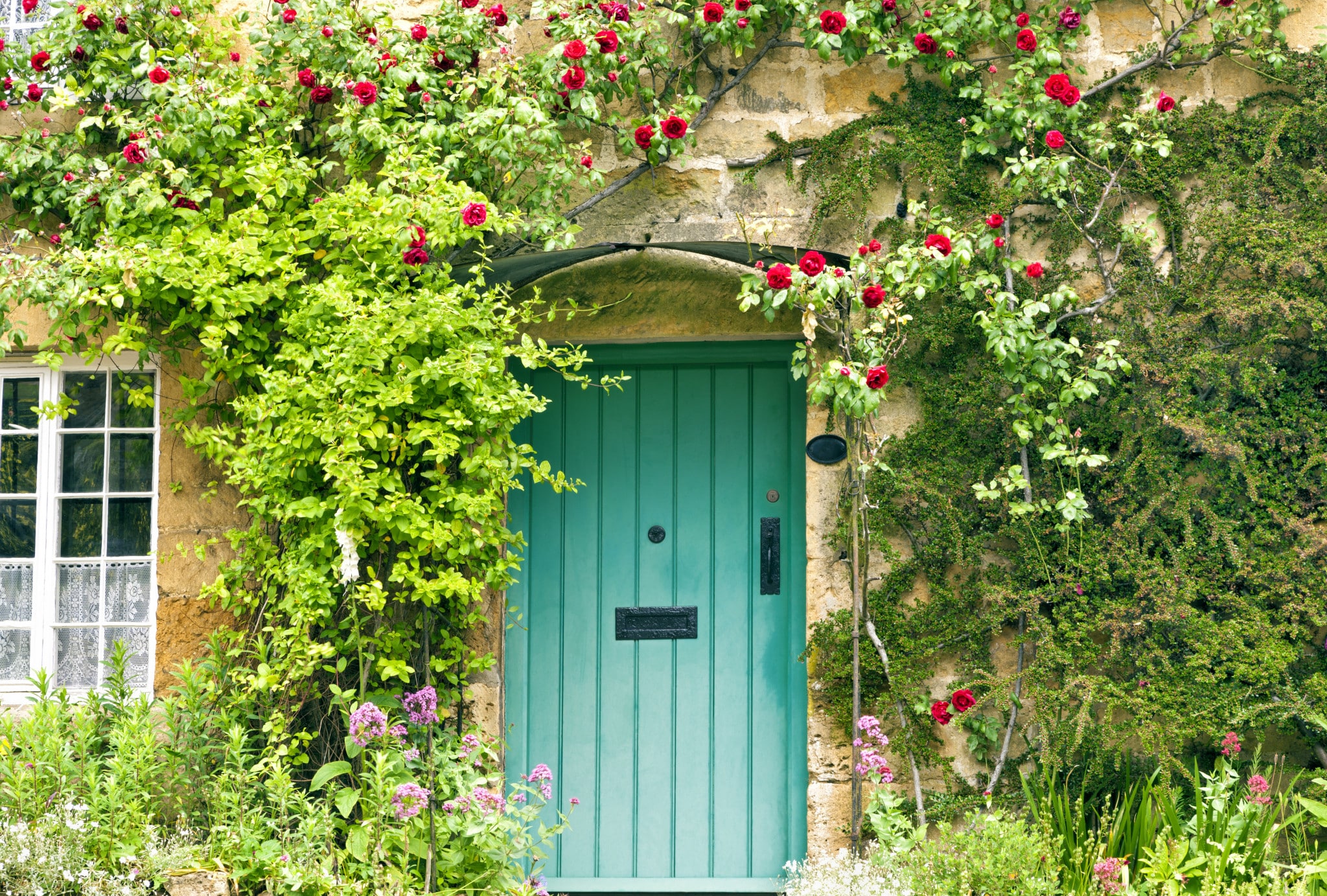 Sunny spots
If you've got a sunny wall to plant on then a few of my favourites are jasminum officinale, rose, and wisteria. Jasmine and rose can be great to fill your garden with fragrance and wisteria is beautiful to look at. For something really unique, abutilon 'Kentish Belle' is stunning, but it's not as hardy as other climbing species. So only go for this if you live in one of the milder areas of the UK. Campsis radicans, the trumpet vine, is a very popular creeping plant. It requires full sun, and looks gorgeous.
Slightly shaded areas
For spots that don't get much sun you could go with clematis, honeysuckle, ivy, or pyracantha 'firethorn'. Clematis require very little pruning, ivy needs no support, honeysuckle is beautifully fragrant, and the pyracantha is bold but will stay small and manageable. Garrya elliptica is another favourite – a stunning and unusual wall shrub that is very shade tolerant.
There are so many great climbers to choose from. Talk to someone at your local garden centre about what would suit your particular spot and circumstances. Climbers take a little work to get established, but they pay you back dividends in style and character.
Pyracantha

Ivy

Honeysuckle

Clematis

Rose

Jasmine

'Trumpet vine'

Garrya elliptica

Virginia creeper

Abutilon 'Kentish belle'

So, there you have it. The best climbers for your garden that will add height, fragrance and colour to your garden, fences and walls.

David Domoney is a Chartered Horticulturalist, Broadcaster, and Author. David has worked with a number of the UK's leading garden retailers as a plant buyer and strategic consultant. With more than 30 years experience, in horticulture, David is as passionate about plants now as he was when he bought his first plant at a village fete.