We might be holidaying in the UK rather than flying abroad in droves this year but getting the garden ready for your absence is still vital.
Last-minute packing for your summer holiday can often mean forgetting something important. Unfortunately, our plants can also suffer if we've not left enough time to prep them properly. Returning from a wonderful UK staycation to find the garden worse for wear can be crushing. Luckily, there are easy steps to ensure plants survive without you.
Start indoors by grouping your houseplants together in the bathroom.
Take some old towels and use them to line the bottom of the bath, with the plug in, then fill until the towels are soaked. Once the towels are saturated, stand your prized plants on the them, making sure they're not standing in deep water or they will be at risk of root rot from overwatering.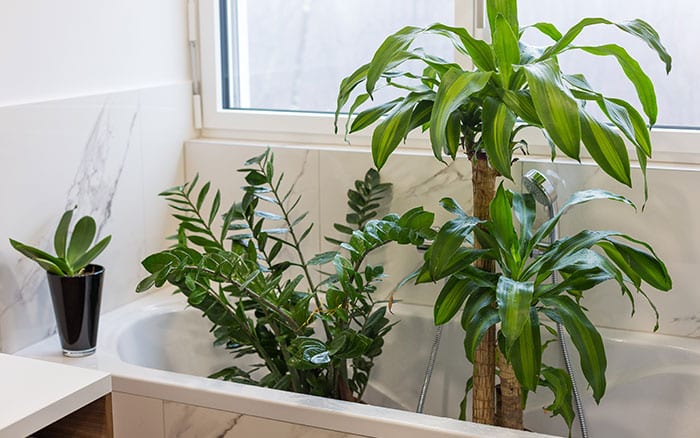 This is a great way of ensuring there's enough moisture for the plants to draw it up as and when they need it, and it's also useful for plants that love a bit of humidity, like Boston fern, snake plants and orchids – the evaporating water will create a perfect humid environment.
And the grouping of the plants together will naturally improve the humid climate, so they'll all benefit.
Not only that, but the reflection of the bath's bright white sides does a great job at maximising the natural light. So, your plants will really enjoy a holiday to the bathroom whilst you're away.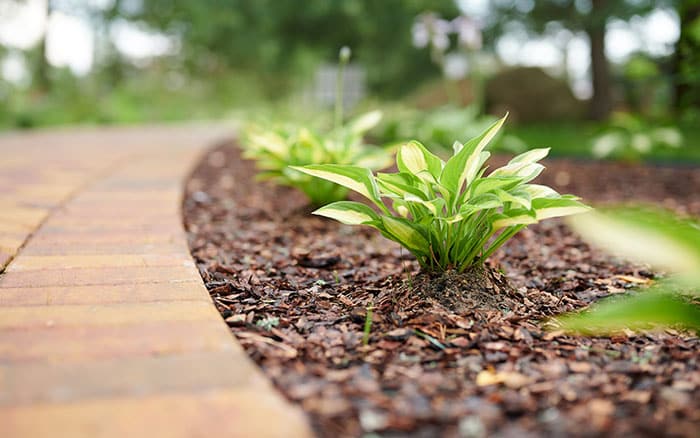 It's a good idea to get up to date with gardening jobs before you go. Give the garden a general tidy up, weed, and water your borders and beds, and clean up the patio so everything is spick-and-span for your return.
Removing troublesome weeds before will also stop them sucking moisture and nutrients from the soil, competing with your beautiful blooms for nourishment.
Also, it'll stop them seeding so you won't see an abundance of weeds popping up after your return.
Another great idea is to add an inch or two of bark chippings to your borders to help to lock moisture in and keep weeds down.
Likewise, crop any grass or weeds growing around the bottom of young trees or shrubs to help them survive. Weed block and bark chip will stop them coming back. Deadheading bedding plants will prepare you for a pleasant arrival, greeted by flowers.
And don't cut the lawn – longer grass holds moisture better. Instead, before you leave, stick to your normal mowing routine up until your holiday and once you get back, mow with higher blades, lowering it each time until you get it back to the length you want.
If you are away for a week, your normal routine mow will be just fine.
If you've got a friendly neighbour who is willing to keep an eye on your garden whilst you're away, make it a bit easier for them by grouping your patio pots and containers together. You can get wheeled container stands from garden centres which makes moving heavier pots a breeze.
For plants that are situated under the eaves of your home, consider moving them away from the house so they can benefit from any rain, but try and keep them in a slightly shaded spot if possible to save them from drying out.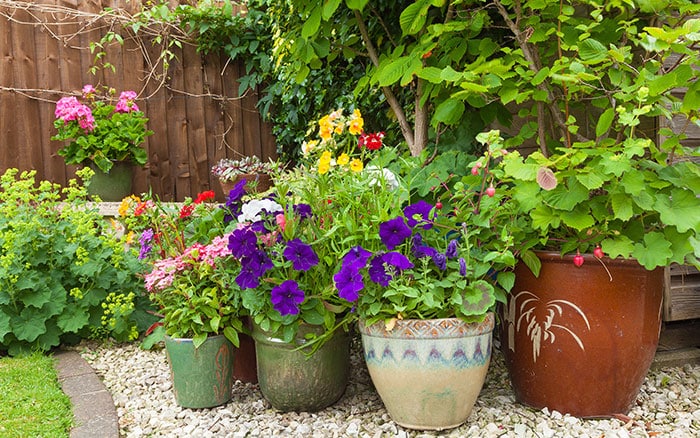 Likewise, keep them sheltered from wind, which can increase evaporation massively. If you don't have a friendly neighbour or family member to water your containers or borders, consider a simple irrigation system – essentially a hose with holes in to slowly drip water into pots or soil.
A great DIY solution is to fill a used two-litre plastic bottle with water, poke a few holes in the lid and bury it upside down in the soil which will slowly trickle out water for thirsty plants in containers or in the ground.
If you have fruit or veg, neighbours may be happy to keep an eye on it if you let them take any that ripens as a thank you treat! Crop and freeze or give away anything that's likely to rot – herbs can often be dried, frozen or stored.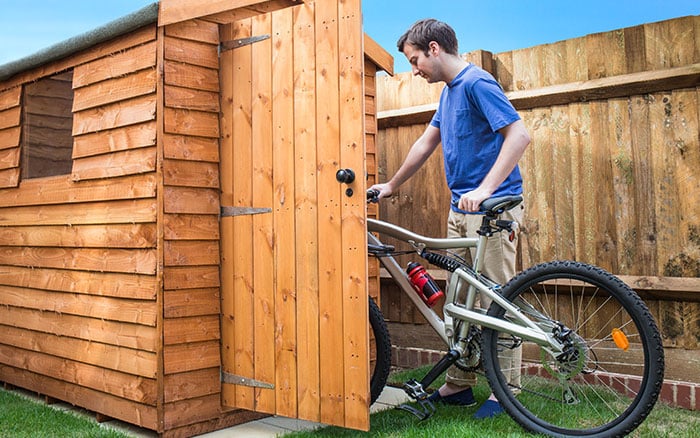 Take a walk around the garden to make sure fence panels are up, security lights work, and the shed and greenhouse are locked. Expensive kit should be post-coded with a UV pen and locked up, especially ladders, using a bike chain.
Remember, ordinary tools can be used to help someone break into your home – they don't call the spade the burglar's friend for nothing.
Finally, saturate the whole garden. No matter if it's rain or shine, that last drenching will help keep everything going.
Tip:
Start saving seeds from trees, shrubs
perennials, annuals, vegetables and herbs – they
germinate best if harvested ripe and sown straight away.
Now set off and enjoy your break, without worrying what it's going to do to the garden.
Happy gardening everyone!
What does a pergola do and why should I have one?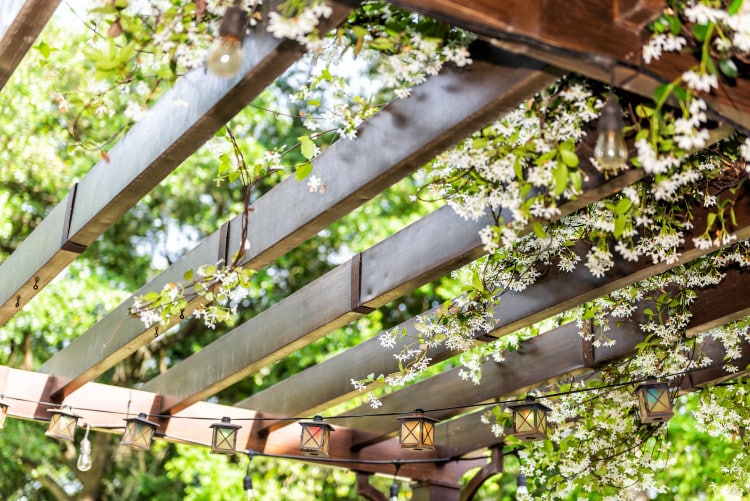 A pergola has cross beams at the top which provides shelter over seating areas or acts an archway or cover over a path. The main role is to provide structure to train vines or support climbing plants such as wisteria, clematis or honeysuckle. Scented climbers create an area to relax in and enjoy the aromas.
Can I make my grass look greener?

In general, healthier grass is greener, so get into the habit of buying a spring lawn feed, which focuses on foliage, at the start of the year and an autumn feed, focusing on growing healthy and robust roots, after the summer, which will prepare it for the cold winter. Make sure your lawn is well watered in the dry periods, as that also assists growth.
David Domoney is a Chartered Horticulturalist, Broadcaster, and Author. David has worked with a number of the UK's leading garden retailers as a plant buyer and strategic consultant. With more than 30 years experience, in horticulture, David is as passionate about plants now as he was when he bought his first plant at a village fete.