Finding fun activities for kids during the Christmas break isn't always easy but engaging them with nature is so beneficial, otherwise they just end up glued to a screen. These festive Christmas crafts for the kids will be sure to keep them occupied.
At this time of year, when they've got plenty of time on their hands, here are a series of ideas to keep children busy with gardening activities.
First off, there are plenty of indoor activities kids can do but seed tray gardens are probably one of the most imaginative. Buy a small seed tray from a garden centre, place in some soil, and then have kids make their own small gardens; making ponds out of jam jar lids that are lined with silver soil, constructing fences out of lollipop sticks, breaking off some branches from the garden and inserting them in as garden trees, and using pebbles for paths.
It unlocks the imagination for children to create their own garden space indoors. Make it a small competition or set it up for a group of kids that're coming round for the day and it enables them to engage with nature and a healthy hands-on hobby.
Planting amaryllis bulbs are marvellous and so simple to grow, they're like little batteries full of energy ready to burst into forth into flower.
The bulbs are about the size of your palm, so they're easy for children to handle.
Planting them and observing how they grow is truly rewarding and there are many different colour varieties available to excite their imaginations.
These are available to buy in anything from white to reds and multicoloured cultivars too—bulb planting teaches kids patience in a world where everything is instant.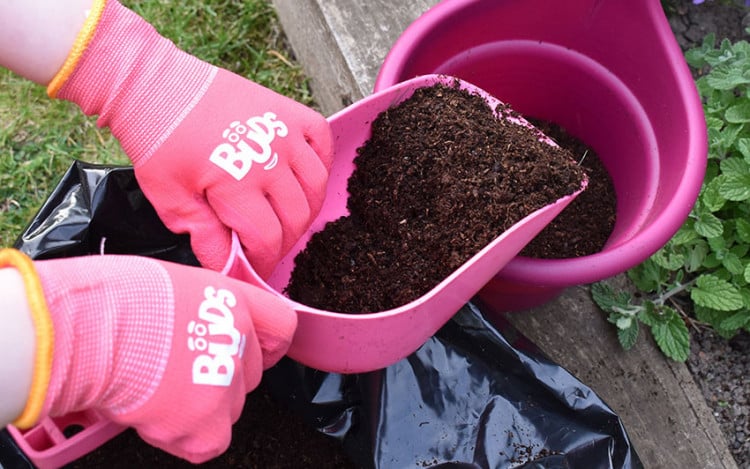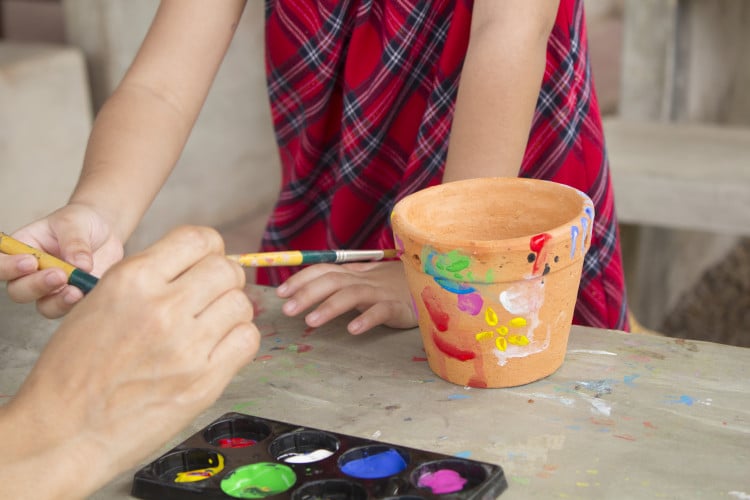 Go to the garden centre and buy terracotta pots.
Children can paint the sides in readiness for the plants they're growing on their windowsill or for plants that will be ready next spring.
You can pick these pots up for a good price in-store at this time of year now that they're out of season.
Set up a painting station for the stones and boulders from the garden – these are a great canvas to let their creativity go wild – and let them create funky designs in acrylic paints to be pride of place on their windowsill or to jazz up flower beds.
And the same goes for making their own garden markers or plant labels—it's a chance for them to get crafty and see their creations out in the garden afterwards too.
Kids love houseplants, especially ones that are eye-catching.
There are many varieties that are safe for them to have in their bedroom. One of the most popular is Crassula, also known as the friendship tree or jade plant, has lovely fleshy-lobed deep emerald leaves and can be grown from cuttings by simply breaking the tip off of one and leaving in a little bit of water to root.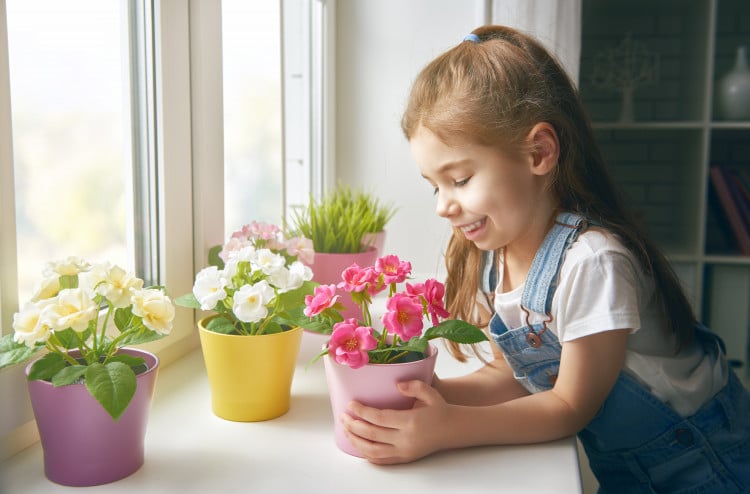 Kalanchoe, or flaming Katy, is another easy plant to care for and, again, fleshy leaves enable it to hold a lot of moisture. Its beautiful bright flowers come in hues of orange tones, warm reds and pretty pinks.
Kids will adore the Christmas cactus—this is a forest cactus rather than a desert cactus, so it doesn't have spines, ideal for younger children.
They'll find the abundance of flowers that reappear really rewarding to grow.
However, do not discount the spiny desert cacti for older kids, these can be placed on a bedroom windowsill to begin their own plant collection; encouraging an appreciation for plants from an early age. Another really interesting plant is Lithops—otherwise known as living stone.
They are quite unusual to look at and some people compare them to brains as they're slightly marbled at the top. Either way, they're sure to be a winner with the little ones.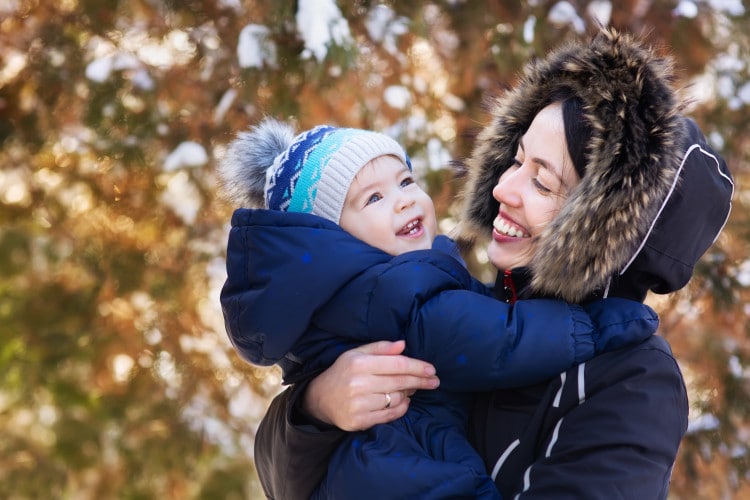 Taking kids on a woodland walk, collecting up things like pinecones and then gluing these together will make a group of pinecones for hibernating insects such as ladybirds.
You may also want to collect some foliage along the way to pepper into your decorations at home. Even a shop-bought wreath can quickly be made into something spectacular with a few wonderful woodland additions.
Else, acorns you've uncovered on your jaunt can be brought inside and popped into small pots for the kids to grow small acorn trees.
Woodland walks can also give a great opportunity to teach children the different trees that are about, from pine trees to beech trees and willows—it's a marvellous thing. And the heady scent of the wood during the wintertime is amazing.
One idea is to start to identify the different leaves on the floor; the Woodland Trust create lots of clever guides to identify tree, plant and fruit varieties, so check out their website woodlandtrust.org.uk.
Show me your Christmas crafts that the kids have created over on Twitter, Facebook and Instagram.
With creative nature-led activities this Christmas, kids can dip their toes into the enlightening world of gardening, engage in imaginative play, find their creativity and remain fully immersed while you're busy finishing off the Christmas Day feast.
Happy gardening everyone!
Tip:
If you have an artificial Christmas tree,
bring in a few pine branches to give your
home festive fragrance.
Hedgehogs are hibernating in my compost heap; can I still turn it?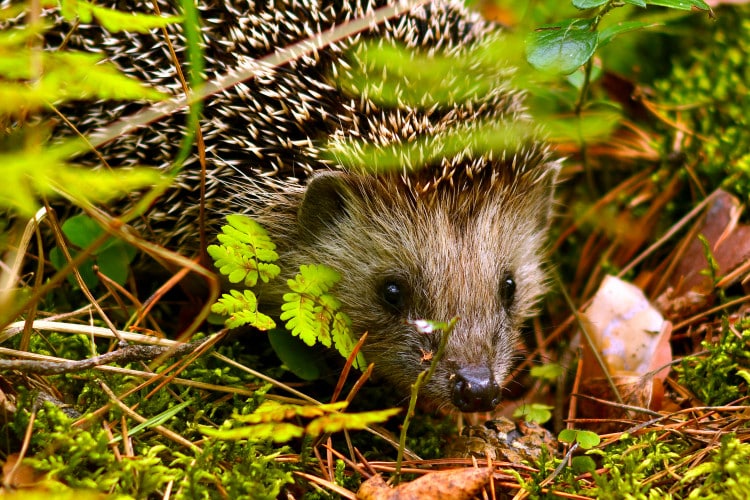 If you've got wildlife hibernating in your heap, avoid turning it for the time being. Other small mammals, reptiles, amphibians and even bees can be sheltering inside at this time of year. Best wait until April when you're less likely to cause disturbance.
I've no greenhouse but my pots need protection; what shall I do?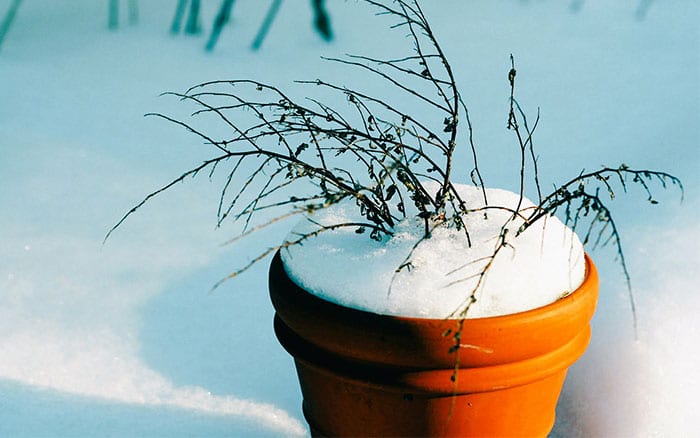 Position them in a sheltered spot in the garden—like next to a garden wall, fence, or shielded by dense foliage. Having them grouped together will help with insulation but bubble wrap or hessian should be used too. Raise the pots onto pot feet to help any access rainwater drain.
David Domoney is a Chartered Horticulturalist, Broadcaster, and Author. David has worked with a number of the UK's leading garden retailers as a plant buyer and strategic consultant. With more than 30 years experience, in horticulture, David is as passionate about plants now as he was when he bought his first plant at a village fete.