Plant texture is often overlooked in garden design. We have plenty of other elements to consider: colour, shape, height, size as well as soil and position. But plants with texture add another dimension to borders and make them 'feel' right.
Plants can be divided into three main textures – fine, medium and coarse. Most plants have a medium texture, so adding those with fine and coarse textures will boost your borders.
Fine textures have small, delicate leaves and petals while coarse textures have large foliage and flowers.
Grasses are perfect for fine texture but if you'd rather have a flowering plant, there are some great alternatives. Here's 12 of the best plants for fine texture.
Acer palmatum dissectum 'Sunset'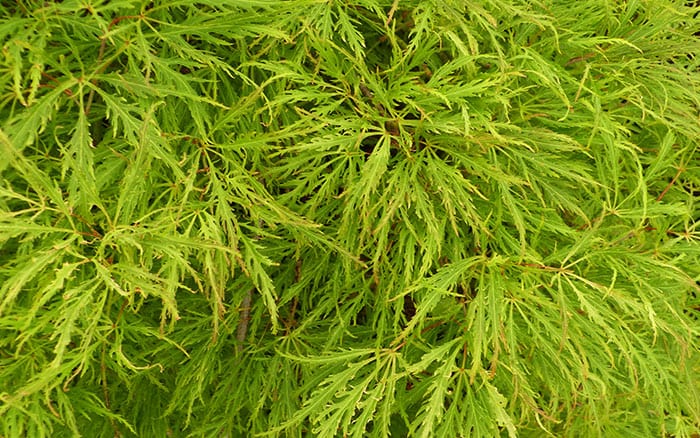 This is a stunning acer with unusual textured leaves. They are fine and delicate, almost lacy in appearance. Sunset starts off the year a red-orange colour and fades to yellow-green.
Sanguisorba tenuifolia 'Chocolate Tip'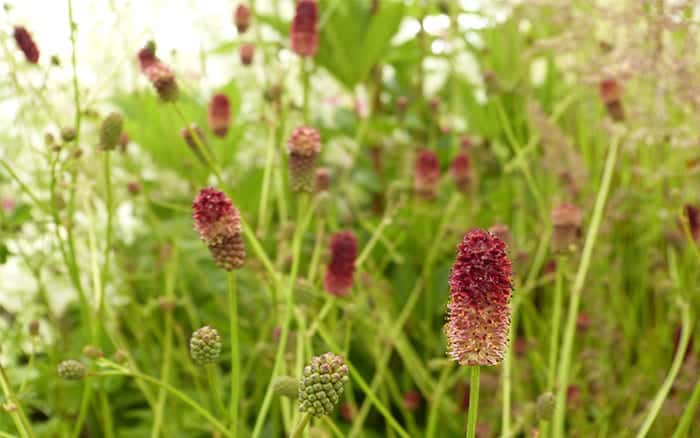 I saw this being used a lot in the show gardens at Hampton Court Palace Flower Show. It has light green foliage and produces tall stems with dark maroon cylindrical flowers.
Briza media 'Limouzi'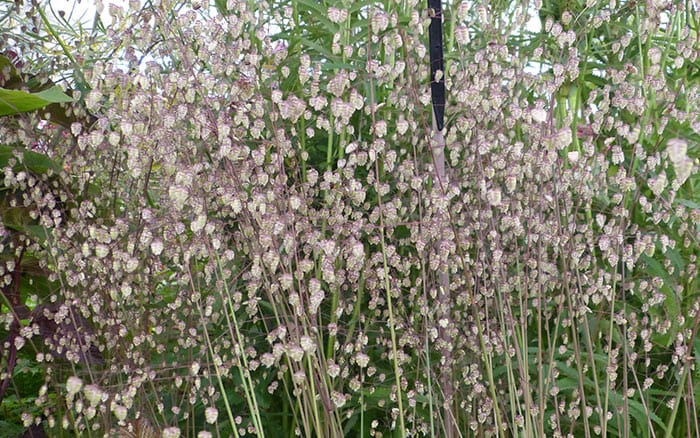 Briza is a great group of grasses for garden texture because they have such attractive flower heads. This variety has blue-green foliage and tiny flower heads that move in the wind.
Allium 'Red Mohican'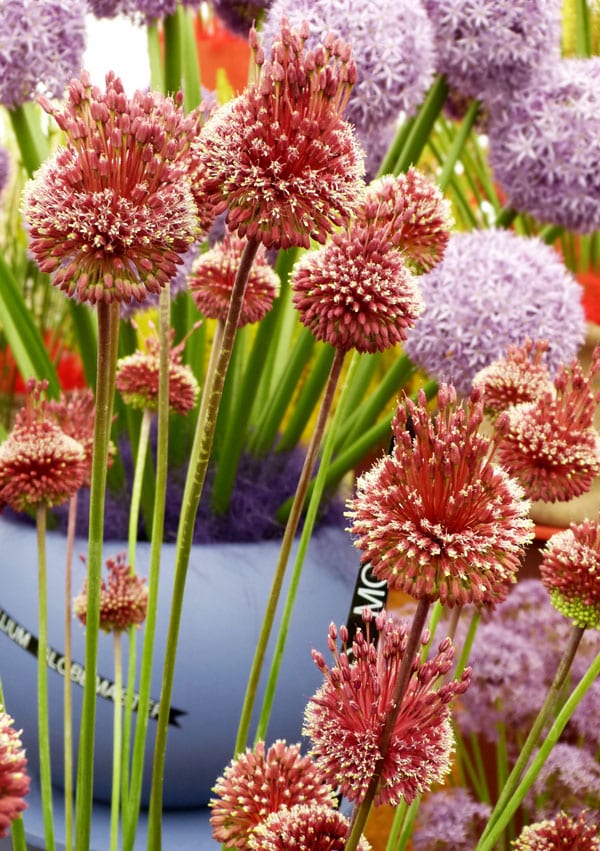 This is such an eye-catching and unusual allium! It has long stems with small burgundy florets on top. It looks great punctuating a border and makes a good cut flower too.
Santolina chamaecyparissus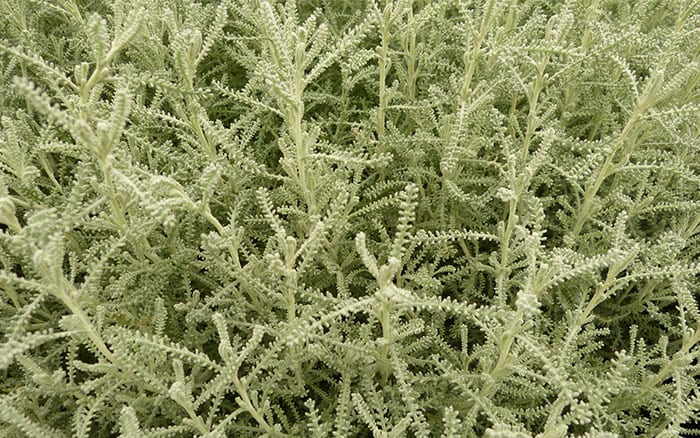 Sometimes known as cotton lavender, this is a clump-forming Mediterranean plant. It has silvery evergreen foliage and bright yellow button-like flowers in summer.
Deschampsia cespitosa 'Goldschleier'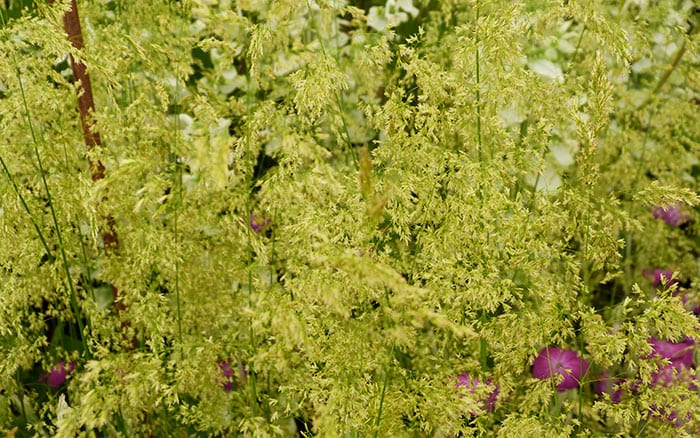 This is a compact evergreen grass with narrow leaves in a dark green shade. It produces arching panicle spires in a warm golden colour in summer. Suits any well-drained soil.
Euonymus 'Harlequin'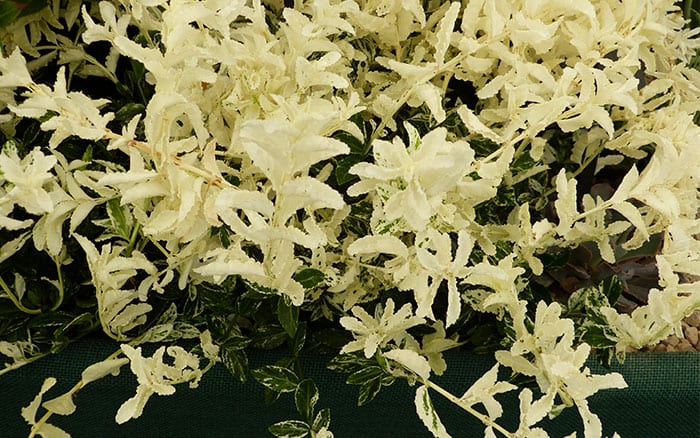 This euonymus is a low-growing evergreen shrub with narrow leaves. The colour is a strongly mottled white and dark green that becomes tinged with pink in autumn and winter.
Astilbe 'Deutschland'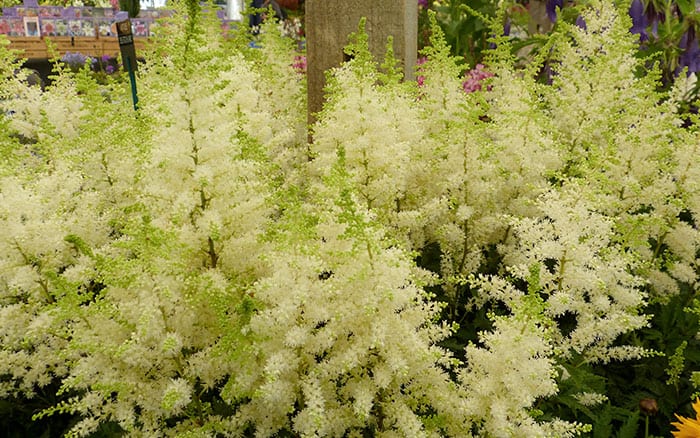 Astilbe are great flowering plants for texture. This variety has attractive leaves and big plumes of tiny white flowers that grow out of the stem in small spires. It looks fantastic in borders.
Pennisetum 'Karley Rose'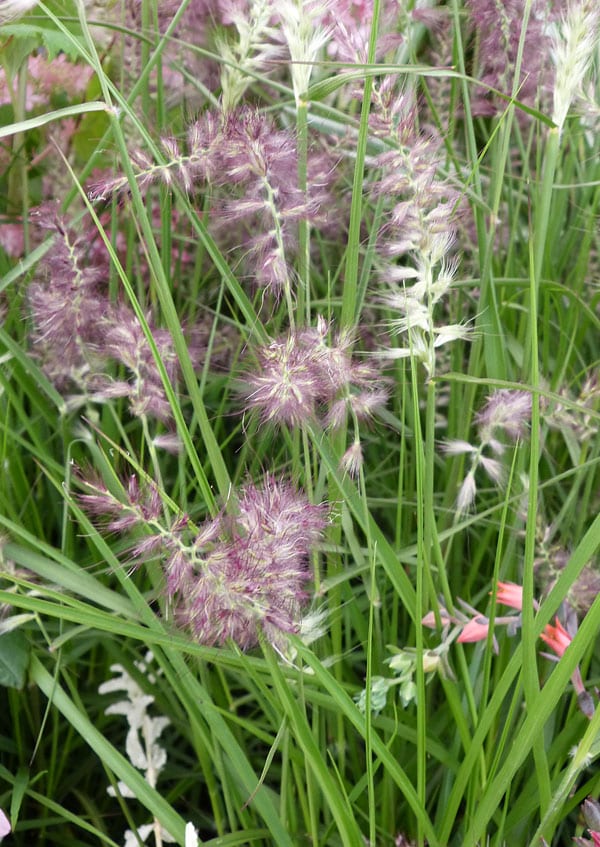 This is an unusual variety of pennisetum grass with shiny, arching leaves. It has lovely pinky flower heads that appear fluffy, like a bottlebrush. It also suits cut flower arrangements.
Helichrysum selago intermedium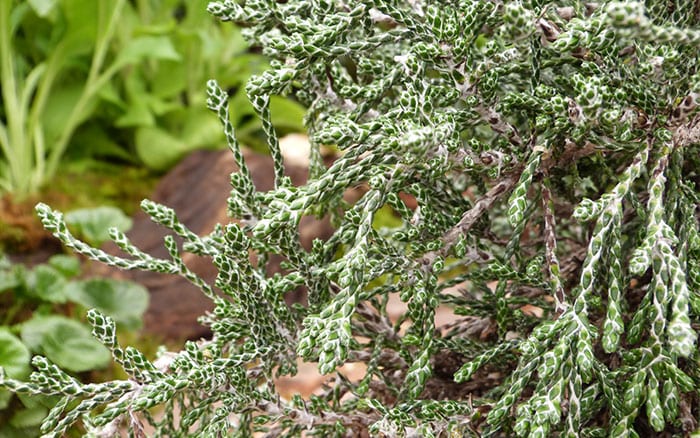 This is a low-growing shrub with evergreen branchlets that look similar to pine. It has a dense structure and makes great ground cover, especially in alpine gardens.
Gypsophila 'Summer Sparkles'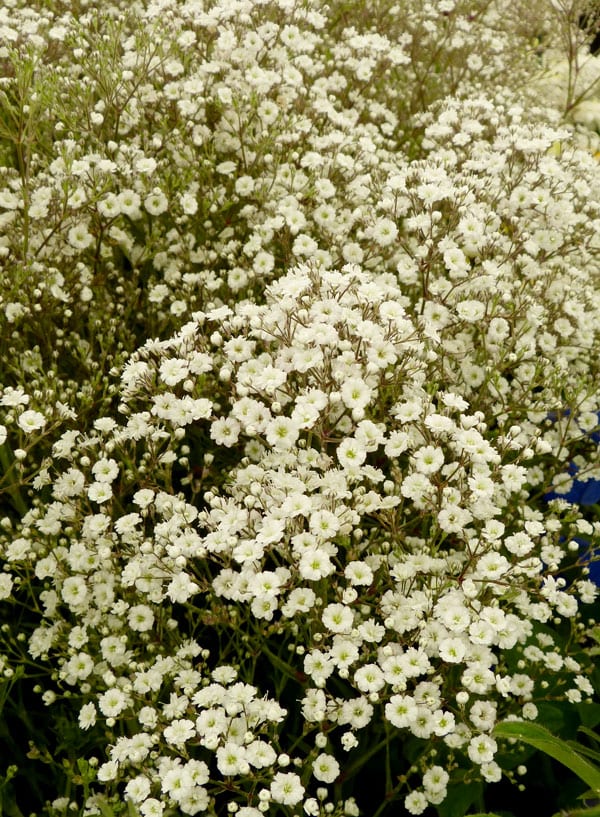 Gypsophila is often known as 'baby's breath' and is commonly used in cut flower arrangements. It is easy to grow and this variety is tall and dense, making it ideal for the border. The tiny white flowers have a light fragrance too.
Carex comans 'Bronze'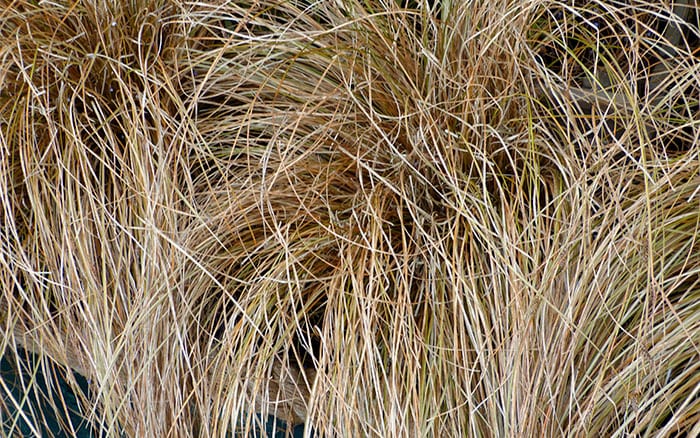 Sedge grasses are great for garden texture and I love this unusual bronze colour. It's perfect for hot borders. It's an evergreen grass with fine leaves that move gently in the breeze.