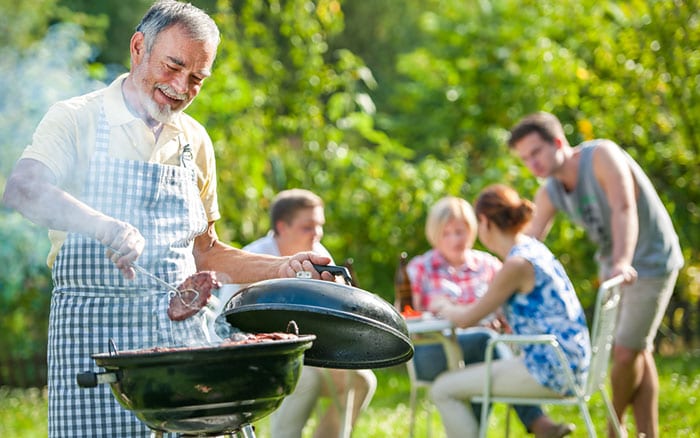 There is nothing better on a summer's day than a barbeque with friends and family. But there are so many types of barbeque out there, it's hard to choose which one to buy. We all want something that's long-lasting and good quality, but don't want to shell out for unnecessary add-ons.
To find the right one, first ask yourself these questions.
How often will it (realistically) be used?

How many people will it serve?

Do I want gas or charcoal?
Naturally, the more often you plan to use it, the more money you will want to invest. And if you're planning to serve more than eight people, you will need a larger model with more grilling space. Now you have to choose the type.
Charcoal BBQ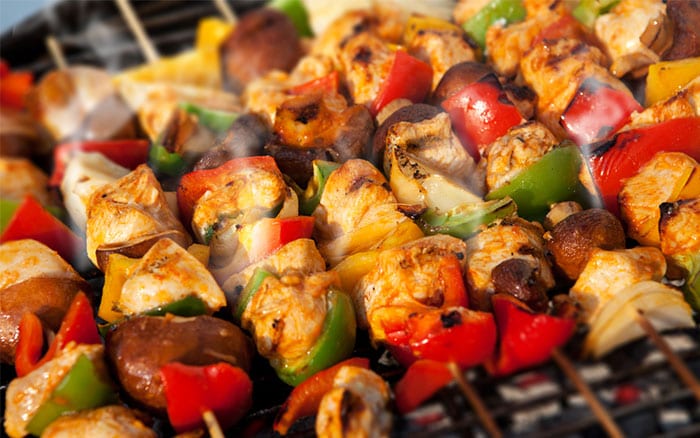 The traditional charcoal barbeque uses the heat and smoke from glowing embers underneath the grill to cook the food, giving it that authentic chargrilled look and flavour. During cooking the heat can be adjusted by moving the grill higher or lower.
The main drawback is the preparation time – you will need to leave the charcoals for around 40 minutes to fully heat up. Some people think it's the flames that cook the food, but it's actually the white-hot embers left after the flames go out.
Kettle barbeques have a lid to contain the heat, which is perfect for cooking larger pieces of meat and gives a really intense BBQ flavour.
Expect to pay £50 – £150 for a standard charcoal barbeque – more if you want something bigger.
Types of charcoal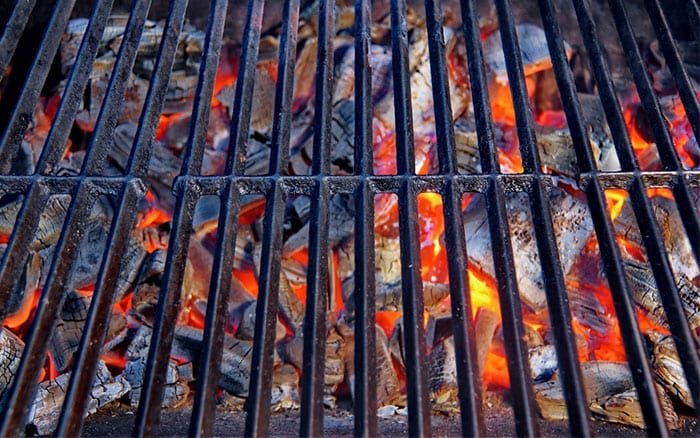 Lumpwood charcoal is kiln-fired wood that will give a traditional smoky flavour. It's the cheapest option.
Instant lighting lumpwood is the same as above, but with an extra lighting agent. It's more expensive but means no more messing around with firelighters.
Charcoal briquettes are uniformly shaped and made of a charcoal and starch binder mixture. They are not pure charcoal but once they are lit they burn for up to twice as long as lumpwood, and produce a more constant cooking temperature.
Choose briquettes if you're planning an all-day barbeque and lumpwood for a shorter cooking time.
Gas BBQ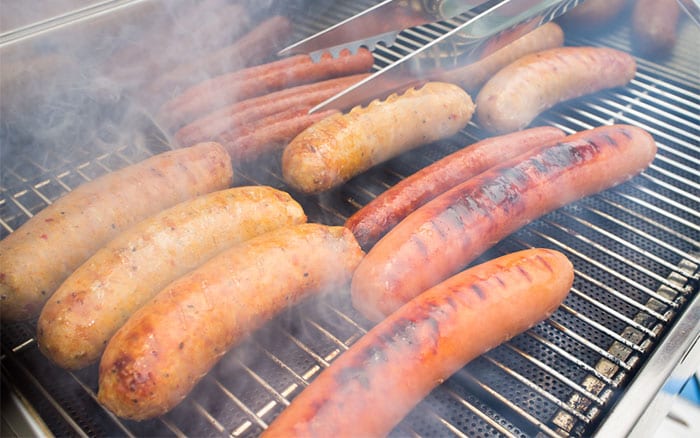 Gas fired barbeques are a quick and easy option, which have the advantage of instant heat. They often have multiple gas burners, which gives you more flexibility to cooking different types of food at the same time.
For serious chefs there are ranges of larger barbeques with griddles, warming racks and a wok burner. You might not even need to use the kitchen all summer!
Expect to pay £100 – £300 for a gas barbeque – the more rings and features you want, the more expensive it will be.
Tips for Chefs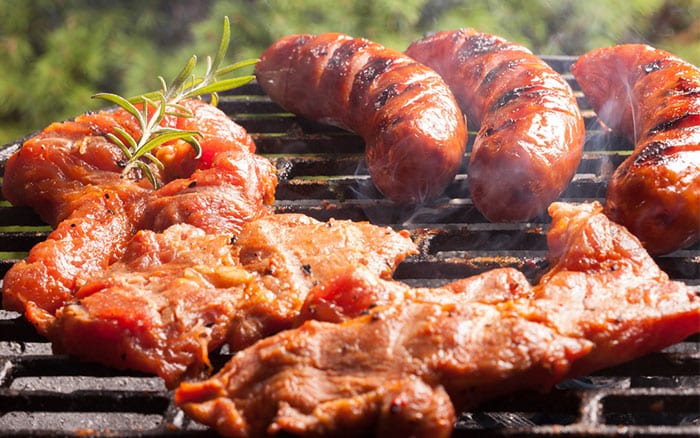 Give the barbeque plenty of time to heat up. If you're using charcoal, pile them up in a pyramid to heat, then spread out across the base for cooking.
Leave a charcoal-free space at one end as a 'cool spot' for meat that's finished cooking.
Turn food regularly as it cooks, and don't pack skewers too tightly. Chicken needs less intense heat but more time than beef and steak.
Sugary marinades can burn, so apply them towards the end of the cooking time.
Care and maintenance
Make you barbeque last by cleaning it after every use and keeping it covered. At the end of the season make sure it's well protected from the weather by bringing into the garage or shed.